To get to Azealia Banks' new place in Bel Air, where the rent runs considerably more than $1,200 a month, you drive up a hill and around a series of twisting turns until your ears pop and you can see the city to the south and east. A scented candle burns on the kitchen counter. The only evident provisions in the kitchen are vodka, orange juice, weed, and a laptop.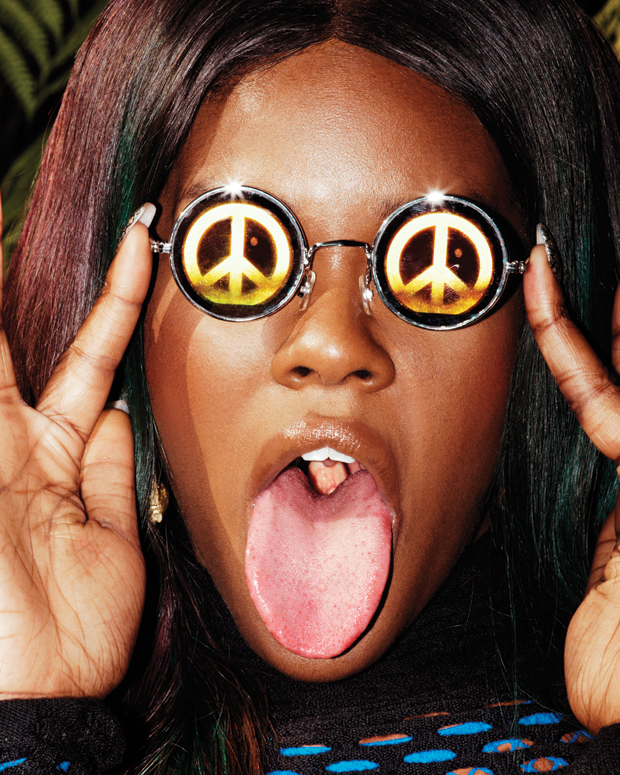 It's 10 a.m. on a Monday and we're going to Disneyland. Banks changes in a back room while her sister and three friends sit at the kitchen counter, talking about how no one will deliver food to the house — it's too remote. Banks' sister says she's scared to go outside at night because of the mountain lions and coyotes. A telescope sits on a tripod in the living room, pointing down at the valley below. A tan piano gathers dust in a nook.
We're out on the driveway in the cool Los Angeles air when she asks me, "How old are you?"
I tell her I'm 30 and sad about it — my wunderkind years are over. She asks what I mean. "You're 21 and half a star already."
She looks uncomfortable. "That's not true," she says. "Bon Iver — he was old when he got famous, right?" She mentions Kanye West and Jay-Z, who didn't attain fame until their late 20s. She grimaces and says, "It doesn't matter." For Banks to be enamored with success at 21 would necessitate thinking about how enamored with success she was at 17, which is when all of this was supposed to have happened: In the days and weeks after November 9, 2008, when she first uploaded her songs to MySpace and introduced herself to the world.
Almost immediately after she posted those songs, the industry descended. Diplo talked her up. A&Rs swarmed. "The first record label to hit me up was this imprint of RCA called Black Seal," Banks remembers. "This girl called Julia Willinger. I went down and met her at a coffee shop. And I remember being so nervous because I felt so rough. I made myself up and wore a button-up shirt, and I curled my hair and had pearl earrings on. And she was just in a sweater and jeans and Converse. I was like, Oh."
Willinger, who now works for London-based label XL, says that Banks "seemed innocent." But no one doubted that she deserved the attention. Brian Beck, Willinger's coworker at the time, says, "I think a big part of what was appealing to us was the fact that she was very ambitious at such an early age and knew exactly what she wanted. We weren't finding someone who we were trying to mold into a star. She was already a star."
For a while, a guy named Seth Zaplin helped manage her. "It was like having a genius 17-year-old boss," he says.
Eventually, XL signed her to a development deal — money up front for the option to release her music later. They flew Banks to London and courted her. "Everybody was just cool and they were English and it was just different and it wasn't New York," Banks tells me. "I was obsessed. But I got so obsessed that I got scared."
It was May 2009, and she was sure she was going to be famous. "It was a development deal, but in my head I didn't know," Banks says now. "I had a really shitty lawyer. Nobody was explaining anything to me. I didn't really have a manager." She'd made songs she liked with the owner of XL, Richard Russell, but once she got back to New York, she didn't know what to do. "Then I just felt like nobody was hitting me back at the label. They were sending me beats to work on, but I didn't have money to work."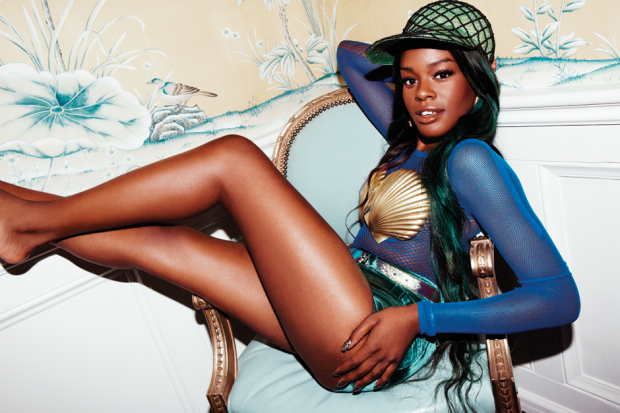 Managers came and went. There was Zaplin, a flirtation with Coldplay's manager Dave Holmes, a guy from Montreal named Michael DeFreitas. Nothing stuck. Banks ran out of money, failed to make new music — or at least, anything that XL wanted to release — and was dropped from her development deal in January 2010. She reconciled briefly with XL, in 2011, but it didn't work the second time around either. "I had a boyfriend who was paying my rent. But then we broke up and I couldn't afford my rent anymore. Around the time we broke up and Richard Russell was like, 'Good luck' [for the second and final time], I was getting evicted from my apartment. Me and my cat, Lucifer, were just in the wind."
You're reading our September/October "Look" cover story: Order this issue right now!