Anthony Hamilton was in full-on dad mode when we rang him at his home in Charlotte, North Carolina. Taking a break from making lunch for his twin two-year-old sons, Aaron and Nolan, Hamilton, who kicks off his Back to Love tour with Estelle on September 9 in Columbia, South Carolina, told his boys to take smaller bites of their sandwiches before instructing us on the art of grilled cheese. "It tastes better when you call it the hood version: cheese toast," said the gritty-voiced soul star. "I get some of that Section Eight butter to make 'em," he jokes. "Not really. I got that Land O'Lakes!" Duly noted.
When he wasn't talking sandwiches, Hamilton shared some of the fatherly advice he's accrued over a career that's seen him sing with Al Green, deliver hooks on a posthumous Tupac track, and earn multiple Grammy nominations.
Being in the right place at the right time helps.
My buzz really got going after a day at [Heavy D & the Boyz DJ] Eddie F's house when we were recording. He had me there doing some writing and he ended up using some of those lyrics. That just boosted my adrenaline and hope. Like, "I can definitely do this music thing." That's what lead to my landing lyrics on Tupac's "Thugz Mansion." After the video for that song I was on. People were able to put my face and voice together.
It's important to bridge gaps.
You have to let people know you're not just one fashion of music. Like when I did "Po' Folks" with Nappy Roots. That right there was a hip-hop record but it was also really country. And then I did "Why" with Jadakiss which was a political song so it stirred up some conversations letting people know I wasn't just one thing. You need to put yourself in the right places so more and more people hear you.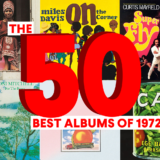 You have to take care of family.
After a while you want to sell a lot of records, win awards and touch as many people as you can but you have to secure the foundation with your family. I'm a family man, but I'm a businessman too. I'm not sitting here thinking, "Oh I'll sell one record and that's fine as long as I'm making the music." No! I won't be fine, I need to take care of my family. I don't want to be back eating Oodles of Noodles! I do want to sell as many records and win as many awards as I can. The awards though, they don't necessarily determine if you're good or not. I know that now.
You have to keep the right frame of mind.
I had so much momentum and hype in the industry in the early '90s that a lot of execs thought I was going to be the next big thing. I just knew for certain I would catch on but it didn't happen right away. I've been thinking that since I was a child when I came from nothing to get a record deal on my favorite label [Uptown]. Uptown ended up folding and I just told myself, 'Well, we'll go get another one (deal)'. You have to keep pushing toward those dreams no matter what setbacks happen.
The fans determine when you're good.
When people are running up to me in the grocery store screaming "Oh my god! Oh my god!" that's when I know I'm swervin'. As long as people are recognizing you and you matter to them, then you're doing something right. Although, sometimes people will lose track of reality when they find you interesting. Man, I've been at church or a funeral and somebody will be like, "Can I get a picture?' I'm like, man there's a box right there with someone laying in it!"
People work with me because I sound like a sample.
I'm the remnants of a voice from the '60s or '70s. I just sound like something you would sample on a track. Using me on a hook is easier to clear than some old sample! Then I just have to knock it out of the park. I never want to lose an opportunity so I always deliver.
It's all about having fun and making the music enjoyable.
When I worked with Al Green [on Green's 2009 album Lay It Down] he would be in the booth and just laugh while recording. One of the best ever to grace the mic and he would have so much fun recording. Literally, he's just in the studio laughing. He really showed me you just have to be having fun with it but then he was always ready to switch gears and take you straight to church and break you down. I learned that balance from working with him and it's been so important to me and my career.
You should write what you know.
Every day of my life, I can't get away from love and relationships and that's why I'm always writing about them. Every day we're relating to people — so that's all I know. Most all of my songs are autobiographical. I'd say 80 percent of my writing now is coming from things that have actually happened to me. I'm not using anyone's real names or pinpointing actual incidents. I don't want anyone who broke my heart getting any credit!