Let's face it, when it comes to male musicians, who's really making it happen, style-wise? I choose to look to one person in particular for inspiration — that man is Seal.
That's right, Seal. I don't know what he's been doing musically since "Kiss From A Rose", but it's irrelevant anyway. The man has exquisite taste in clothing, which is reason enough for him to remain in the pop-culture sphere — he could never sing another song again and I'd still want to see him around, getting out of cars with his kids or hot-stepping the red carpet in sunglasses. Every time I see a new picture of him out and about, I'm amazed at his choices, from the designers he follows to the garments themselves. He makes nearly every outfit come to life, forcing
extravagantly dreary fabrics into human action. It's one thing to see these pieces in a store or on the web, soullessly modeled or laid flat against a table; it's another to see Seal infuse
them with life. Here are some of his best recent looks.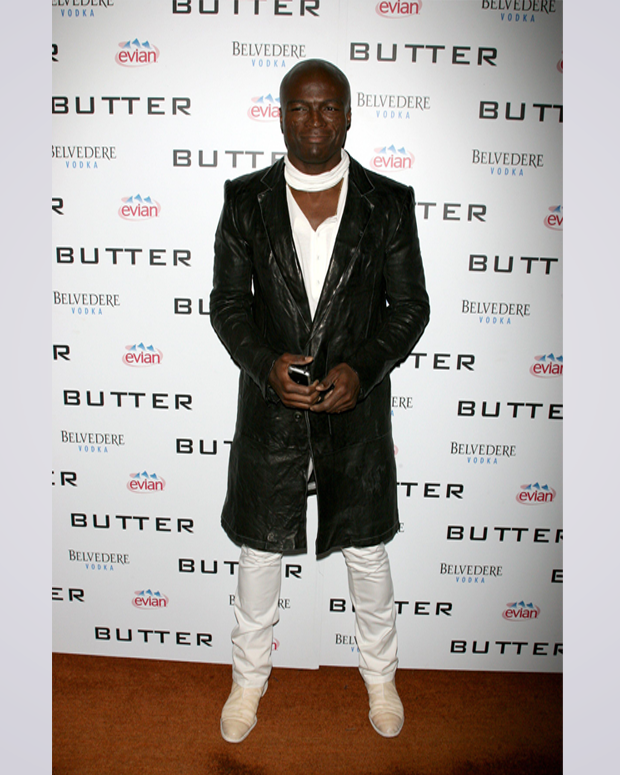 If I were wearing that much Carol Christian Poell, I'd be smirking, too! From the eye-catching leather jacket (Poell's leather has that instantly identifiable, melty shine) to the bone-colored boots, Seal makes an event called "BUTTER" almost seem like a holy gathering.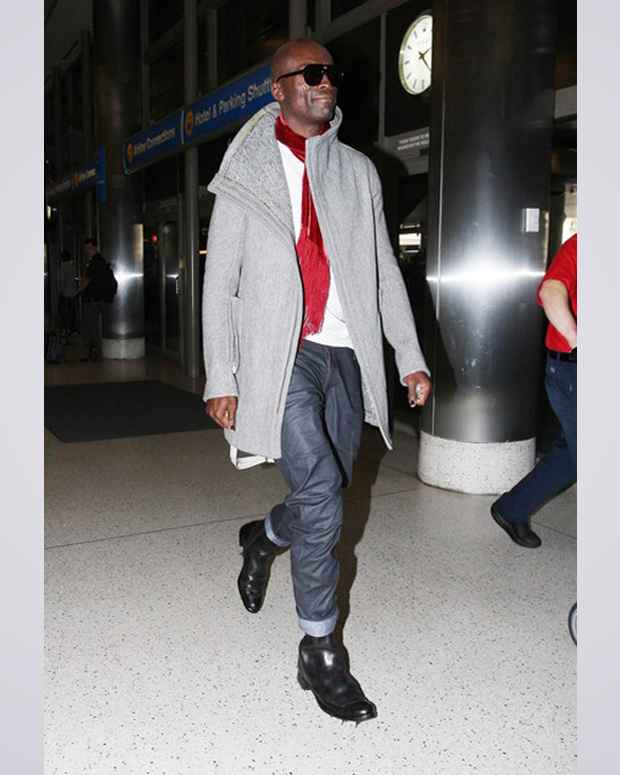 More CCP! It's been said that it is impossible to ignore Poell's presence while wearing one of his pieces, and looking at that giant gray slab flapping across Seal's chest drives that point home. I
would've never opted for a fringey, velvety scarf to go along with it, but that's why he's Seal and I'm some guy sitting at home.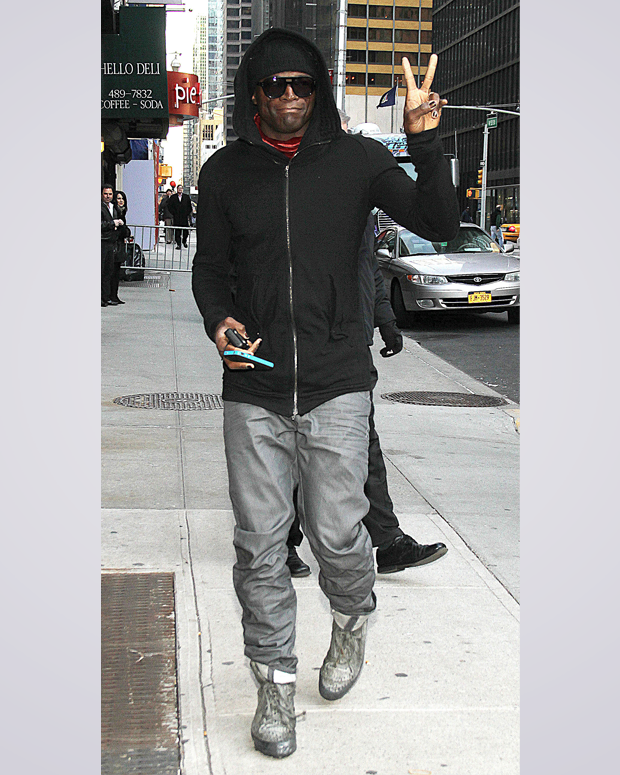 Even his casual gear reeks of thoughtful composition and intent. I think those jeans are CCP (sensing a theme here?), the coat is most likely Rick Owens, and through his goofy, fun-loving pose, I'm
starting to seriously consider wearing sneakers in public.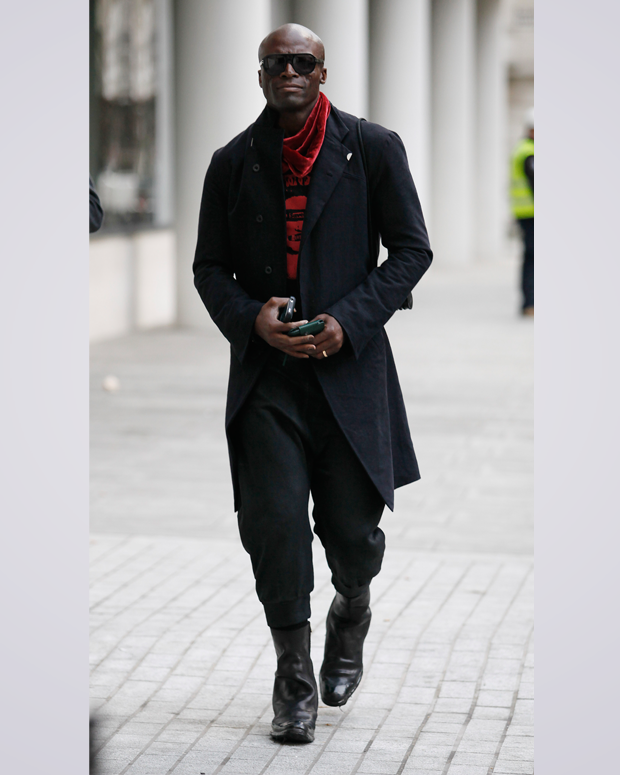 Last but not least, here's Seal rocking all black with a textural silhouette so weird and exciting that Kanye will probably copy it in 2015. He's got tapered jeans that resemble blacktop, gnarly CCP boots (most likely), a coat with nice drape and that same red scarf (actually let's just assume that he own a dozen of those scarves, all identical). The man knows how to make clothes seem like more than a life necessity, but rather a mood, a sentiment, a question; sing softly and may your leather forever be hammered, object-dyed and rubber-dipped, Seal.