It's already late July, and if you live in the Northeast like me, you've been doing all you can to keep from melting in the 100-plus degree weather. Thankfully, that also means we are ankle deep in the Spring/Summer sale season, so take the time to upgrade your neon plastic rest-stop cheapie shades to a new pair of high-quality eyewear. There are excellent sunglasses out there for any face shape, with all sorts of ideas and aesthetics being explored — anyone still walking around squinting has no excuse for such behavior.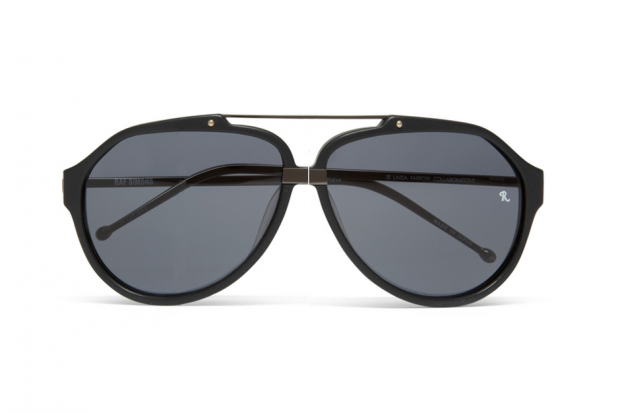 The style of Raf Simons has always burst with youthful innovation, so why not go to him when looking to update your style, not just to 2012's standards, but into the future as well? These aviators are anything but old-fashioned, taking a classic idea and twisting it, with certain details obscured and others on full display. Pair these with a leather jacket and you'll look like an experimental architect with a mean streak, or keep it simple with a crisp white tee and have an easy time convincing strangers you're the next up-and-coming tapas chef.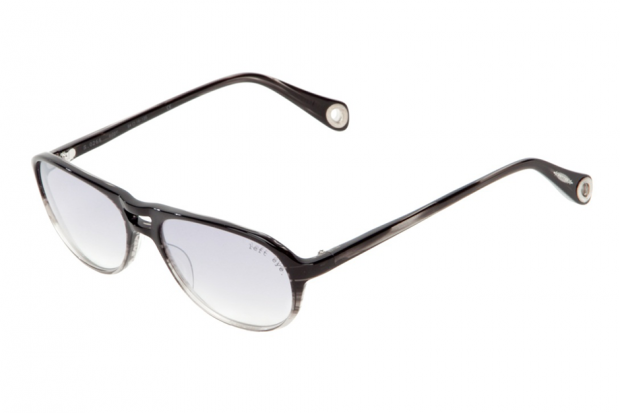 If you're feeling particularly bold, it's imperative to check out the work of Takahiro Miyashita's the Soloist collection by Oliver Peoples. All of the Soloist is kind of great — it's like you made an intricate collage of your favorite grunge icons and blasted it off into outer space. Miyashita's sunglasses follow suit with a high level of detail and careful design. These shades are tinted with a fade for that "high level gambler" look, and come with temple holes, allowing you to run a gnarly chain through them, ensuring that they don't fall off your person if someone chases you. The height of cool!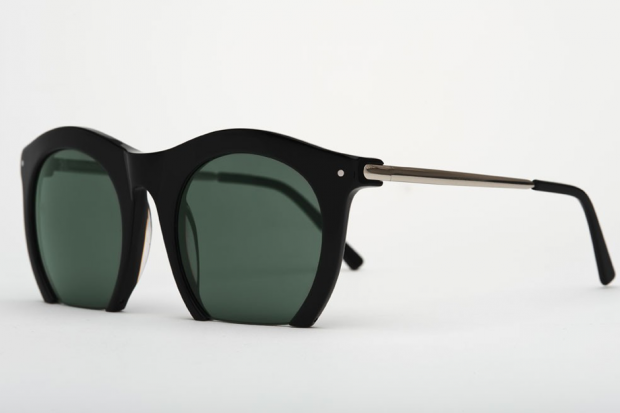 Actually, screw that… you thought the Soloist was warped? These Grey Ant sunglasses practically turn your face into an M.C. Escher piece. The design is simple and understated, except for the fact that the bottom appears to have been sawed off, resulting in the appearance that your face is slowly swallowing them. It's a guarantee that at least some of your friends will hate them, but what's the fun in unanimous approval? I bet if I wore those Grey Ants while typing this article it'd become 10 percent cooler.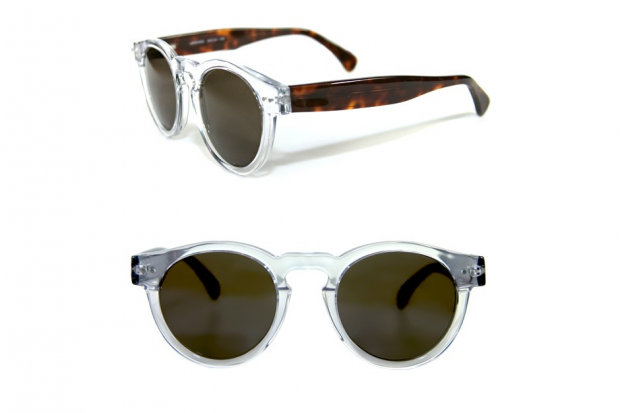 Finally, returning back to Planet Earth, here are some attractive Illesteva frames. Illesteva always does a mean oval, and I've been a reluctant fan of clear frames for a while now, which are nicely
balanced here with the tortoise shell temples. Certainly summer appropriate. They're weird enough that you'll get a second glance or two from all the right people, but not so wacky that your date will refuse to believe you graduated from college.