Deerhunter's members have been touring separately with their solo projects this year, but outspoken — and ever-prolific — frontman Bradford Cox already has new material prepped for the band's next album. In a recent interview with MTV Hive, the Atlas Sound mastermind said his latest compositions for Deerhunter are rootsier and more lyric-heavy. And he said whether or not the songs make it onto the follow-up to 2010's Halcyon Digest, the band's recent hiatus shouldn't last much longer.
"I've been writing a lot of songs for Deerhunter, but I don't know if they'll be used because they're so weird," Cox is quoted as saying. "I don't use any effects pedals or reverb or anything like that. I use a lot of roots sounds but they're kind of like field recordings and they're more like songs. There are a lot of lyrics and an American narrative. I think our next record is going to be our early '50s one."
Cox added that "the band will all get back together pretty soon," acknowledging that Deerhunter's members are "all getting a little stir crazy." Although he indicated he wants to move beyond the acoustic guitar setup of recent Atlas Sound shows, Cox also said he's shifting from the style of last year's Parallax and his previous solo work and exploring pre-rock influences. In characteristic Cox style, he framed this decision as part of a provocative indictment of recent musical trends to which he recognized he has been a small but influential contributor.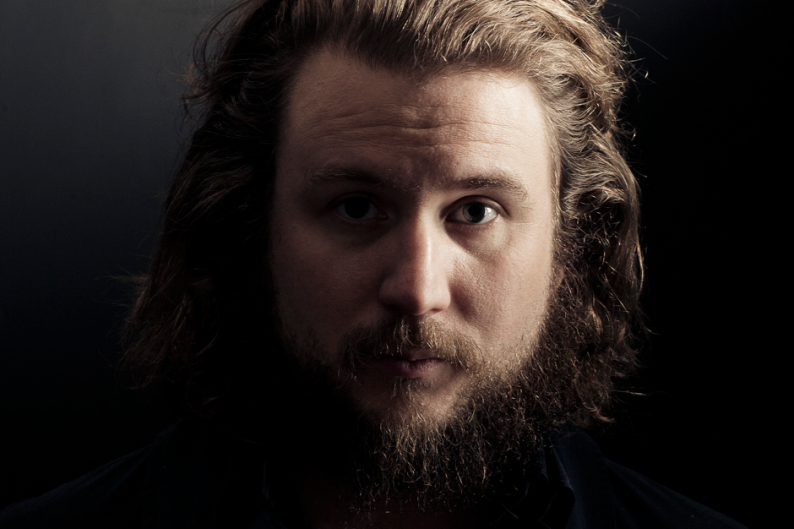 "I've been very interested in American roots like blues hollers, spiritualists," Cox explained. "I always have been, it's nothing new. But recently I've become disillusioned with modern music. I feel like it's very perfume-heavy, like someone wearing too much perfume. I also feel like it's become a little emasculated and, coming from a homo, that's a pretty deep indictment. I don't want some jock screaming at me."
He continued: "At the same time, I just feel like everything is so aesthetic and everything is so much motivated by style over substance, and that bothers me. I'm guilty of the same thing. I've done things that I criticize. There's nothing that I criticize that I haven't done, so I don't think I'm better than anyone. But I do think a lot of young groups are real shit. A lot of them are motivated by fame, cocaine, false idols."
Meanwhile, Deerhunter's guitarist-slash-secret-weapon Lockett Pundt put out one of the year's most rewarding noise-rock albums under his Lotus Plaza pseudonym, Spooky Action at a Distance, and has been touring live with a full band of his own. Both Atlas Sound and Lotus Plaza performed earlier this month at the Pitchfork Music Festival in Chicago, where Cox spoke with MTV Hive — and also gave a wonderfully out there, Cox-like interview to eMusic, which you can watch below, with the exuberant strains of Sleigh Bells wafting through in the background. Below that, stream Lotus Plaza's 2012 non-album track "Come Back," a slow-burning dream-pop standout you might've missed.
https://youtube.com/watch?v=M-JklfJmMug%3Ffeature%3Dplayer_detailpage
https://youtube.com/watch?v=CLt7ZEeqKRM%3Ffeature%3Dplayer_detailpage