Given dubstep's lumbering cadences, it's only appropriate that the genre has left a ginormous footprint in every corner of the pop landscape &#8212 from the brain-battering swagger of the new Korn album to the crackling midnight symphonies of recent Radiohead to Waka Flocka Flame's club-destroying fist pumps, to the noir croon of James Blake to the Solo-cup-raising breakdowns of Britney Spears.
The sullen spawn of U.K. garage and British sound-system culture, dubstep first took root a decade ago in London club nights like FWD (and a couple years later, DMZ), where chest-hollowing bass lines met Spartan breakbeats under the invocation: "Meditate on bass weight." Maybe it was all that low-end pressure that made it explode so quickly: By the late 2000s, dubstep had splintered into numerous factions, from brostep to wonky to the evocative "purple," even rumbling stadium audiences with earthquake drops. Today, pinpointing a single locus of dubstep would be like trying to nail down "indie rock" to a single guitar chord. But here's our attempt to identify the 30 greatest examples of the genre, after we finally emerged from a cloudy aquarium of subterranean wooze and woofer-warping boom.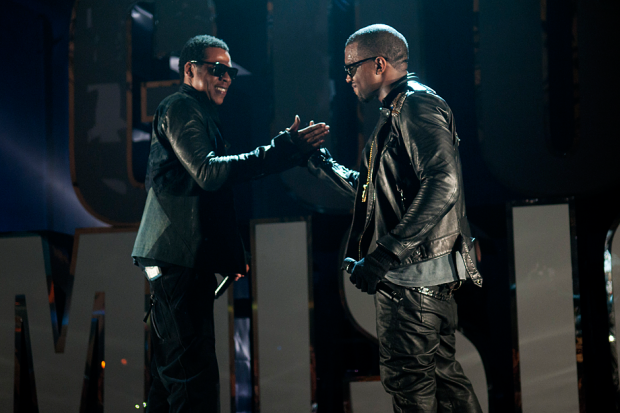 30. Jay-Z and Kanye West – "Niggas in Paris" (2011)
Created by Hit-Boy, the best beat on the lush Watch the Throne wasn't necessarily dubstep &#8212 just incomprehensible without it. "Niggas in Paris" is a syncopated take on John Carpenter's Halloween score that bobs and weaves with volcanic echoes, the THX theme, and sounds from a great party, putting a fun-house mirror to dubstep's defining rhythmic move (half-time meets two-time). For American hip-hop and R&B tracks, it became an instantly classic escape route &#8212 which, by some means, is what the song's about too. PIOTR ORLOV
29. Rusko – "Cockney Thug" (2009)
British destructivist Rusko is one of the earliest artists cited as making dubstep synonymous with the chest-massaging "wobble." He helped write the script for arena-dubstep (ahem, "brostep") with heavy, grating bass that walks the line between head-bobbing hypnosis and headache-inducing hysteria. This track from his pre-Mad Decent days is definitive, complete with an extra jaunty set of horns and the snide Cockney accent of Lock, Stock and Two Smoking Barrels actor Alan Ford to complete the track's abrasive sneer. PUJA PATEL
28. Excision & Downlink – "Existence VIP" (2011)
Separately, these two leading lugs of Canadian dubstep peddle the aggro-chug of nü-metal, the blood-on-the-dance-floor abandon of Fatboy Slim, and the gentle grace of an oil-spattered Decepticon orgy. Together, they power up the bass cannon for the wubstep version of "For Those About to Rock," a robo-Neanderthal war anthem complete with alien monologues and a harrowing accelerando. CHRISTOPHER R. WEINGARTEN
27. Musical Mob – "Pulse X" (2002)
The Youngstar-produced "Pulse X" actually predates dubstep itself &#8212 technically, the 2002 track qualifies as 8-bar garage (or, as London's FACT magazine called it, part of "grime's year zero"). But it would be hard to imagine contemporary dubstep without the wilting bass tones at its center. "Pulse X" is so fundamental for bass music that it's become practically a folk standard: In 2010, Austin bassmaster Dubbel Dutch flipped it into a tribal guarachero tune called "Pulso." PHILIP SHERBURNE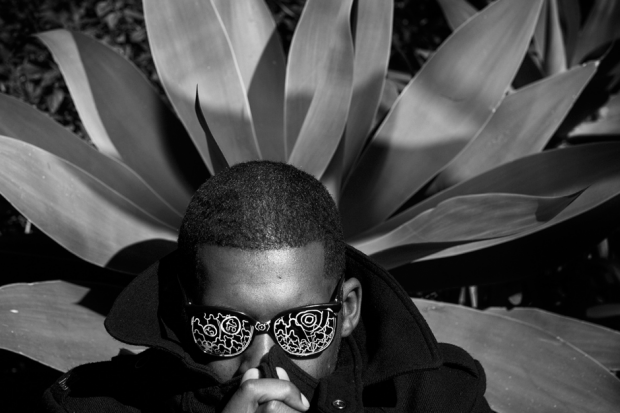 26. Flying Lotus – "Glendale Galleria" (2009)
A track that finally saw the official light of day in 2009 as part of the Tectonic Plates ten-inch series, "Glendale Galleria" features a beat and Silent Hill 4 sample that had been floating through Steven Ellison's sonic world for a few years (check his remix of Kanye's "Love Lockdown"). These micro moments encapsulate how the California genre-masher has been informing dubstep for the past five years, eschewing anything resembling one grand statement for a series of finely tuned, constantly evolving rhythm'n'texture interactions. P.O.