It seems as though Netflix has gone from the best DVD service ever, radically changing our lives by sending us movies OVERNIGHT through the mail, to suddenly making everyone think it is just so dang tough to wait for DVDs in the mail. Why can't they just stream everything?
As much as this complaint makes you and me and everyone we know sound like the subject of that Louis C.K. joke about how everything is awesome and nobody is happy, we certainly agree that TV streamed into your home is pretty much one of the best things about our entertainment age. You know a lot of the big guns on Netflix streaming (Breaking Bad, Mad Men, Parks and Recreation), but here are 10 excellent series that you might not know are available right this very second.
1. The Twilight Zone
The original 1959 – 1964 run is one of those programs you could call the Best Show Ever Made and not seem like a complete idiot. Sure, some of the acting and storytelling seems dated to folks raised on, say, The Wire, but Rod Serling and his team of writers, including such '50s sci-fi heavyweights as Richard Matheson and Charles Beaumont, were devout social progressives and hardcore idea machines. Whole TV series have been spun out of concepts fleshed out on this show in a half hour and never heard from again. All five often stunning seasons here for your consideration. Pro tip: chatting about The Twilight Zone is a terrific icebreaker when interviewing Fall frontman Mark E. Smith, who named a couple of songs after episodes.
2. The Rockford Files
Of course the car chases are pretty archaic, but Rockford holds up mind-blowingly well, mostly due to excellent writing and plotting and James Garner's performance, which manages to walk this line between mannered, vintage-TV style and rumpled naturalism that's sort of dazzling to behold. As much a part of the '70s zeitgeist in its own way as the films of Robert Altman or Neil Young's "Tonight's the Night," most of Rockford could have been written yesterday; it's ripe for rediscovery by contemporary noir-nerds who love, say, Ed Brubaker or George Pelecanos.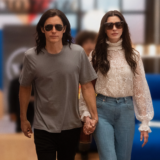 3. Woody Allen: A Documentary
This two-part episode of American Masters is essential viewing for Allen fans, which really should be all of you.
4. The Green Wing
Calling it the British Scrubs isn't quite correct, but what the hell? It is just as weird and far less emo.
5. Torchwood: Children of Earth
Watch the third season of this Doctor Who spin-off. Little about the two previous seasons of Torchwood quite prepares you for the uncut, Lovecraftian terror on display here. Peter Capaldi plays the opposite of his In the Loop vulgarian as a Home Office bureaucrat placed in an impossible position. If you are in the mood for a brilliantly realized hit of cosmic despair, look no further.
6. MI-5
The premiere spy show of our era. Make sure not to get too attached to anyone.
7. Miami Vice
No television show looked like this before, no television show has looked like this since: the colors are almost psychedelic in their intensity. Don Johnson is exactly as you remember, Philip Michael Thomas is way worse (except for the pilot, in which we get to see him lip-synch and dance to Rockwell's Somebody's Watching Me), and Edward James Olmos is still the man.
8 . Caprica
As a prequel to Battlestar Gallactica, this is a great example of a show that bit off way more than it could chew, but there's some amazing stuff in here about virtual reality addiction, religious terrorism, survivor's guilt, artificial intelligence, polyamorous family dynamics and way, way too much other stuff. Would have been twice as powerful at half as dense.
9. King of the Hill
Look, it was better than the Simpsons for longer, okay? And it's the best show about Texas ever made.
10. Star Trek: The Original Series
Not exactly an unknown quantity, it's a gift for dorks everywhere that this thing can be dialed up on a whim. Even if you've seen 'em a million times, watch it for the still-oddly-underrated-as-acting interplay between William Shatner's scene-consumption and Leonard Nimoy's bone-dry comic timing, something Zack Quinto managed to completely ignore in his reimaging.