See Unsane's Wiffle-Filled Tour Diary With the Melvins
Noise-metal legends terrorize sandwiches, steaks
This summer, the mighty Unsane and the equally mighty Melvins went on a massive 22-tour-date tour of destruction, mayhem and wiffleball. Supporting Unsane's sleek road-rasher Wreck and the Melvins' succinct Scion slab The Bulls & The Bees. the twin legends of '90s noise-metal traversed the country, sold 7″s covering each others songs, and did their best to make the world a little sludgier. The dudes in Unsane were kind enough to snap us a few photos along the way. Scrape along with us!

Left: Marquee for the L.A. show, at the Troubadour; Right: The Melvins at the Troubadour.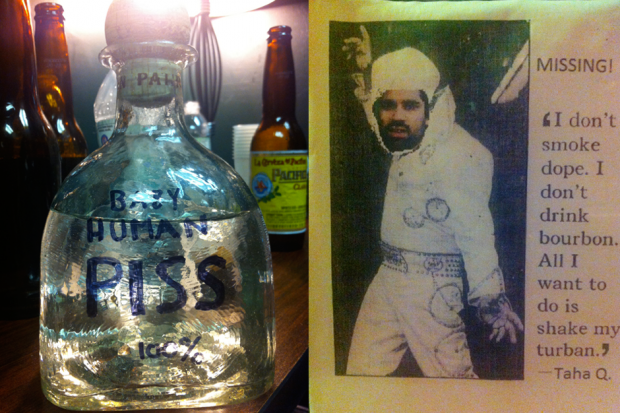 Left: Bottle of Patron, slightly altered; Right: Weirdo poster for a show in El Paso.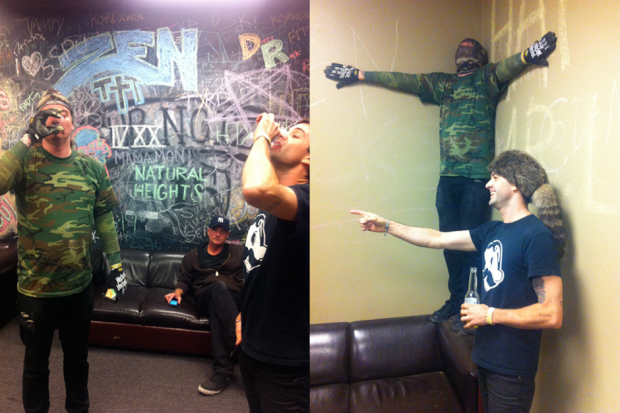 Left: Scott (Melvins tech) and Coady Willis (Melvins drummer) doing shots at the Santa Ana show; Right: Scott being a ninja backstage on Santa Ana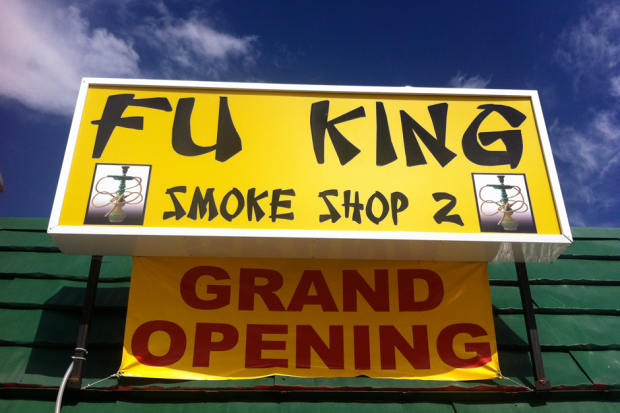 A smoke shop outside of Memphis.

King Buzzo of the Melvins playing wiffle ball in Santa Fe.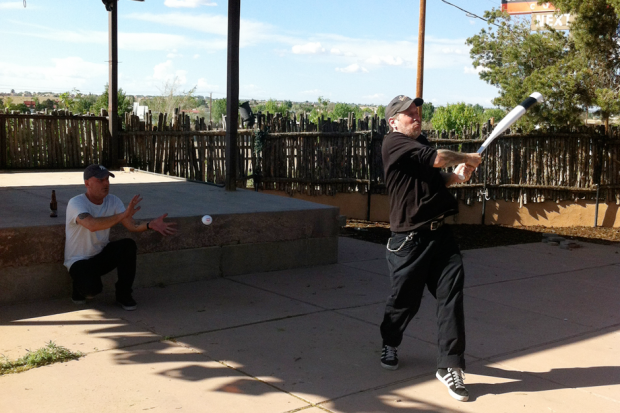 Dave Curran (Unsane bassist) and Chris Spencer (Unsane vocalist) playing wiffleball in Santa Fe.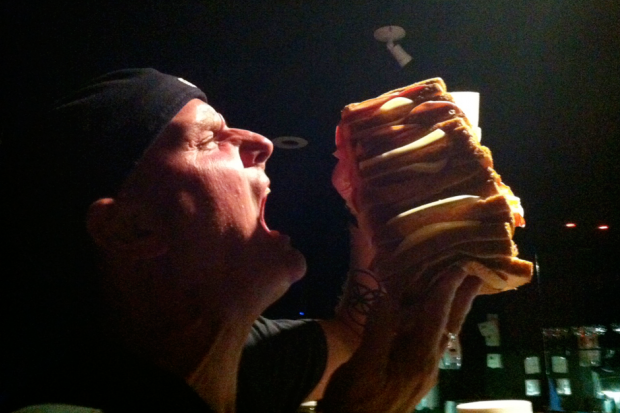 Chris eating a dagwood.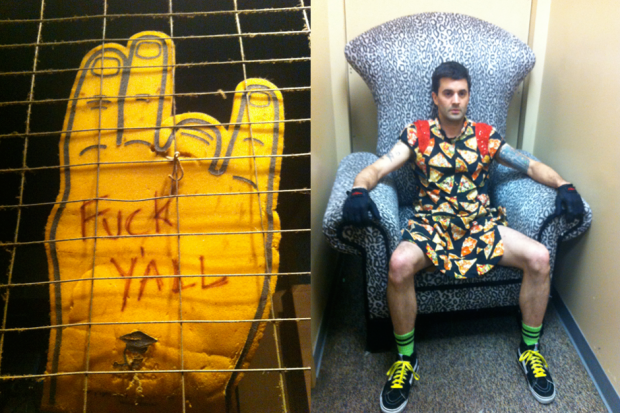 Left: Fuck y'all, Memphis southern hospitality. Right: King Coady chillin' in his delicious pizza muumuu in Dallas.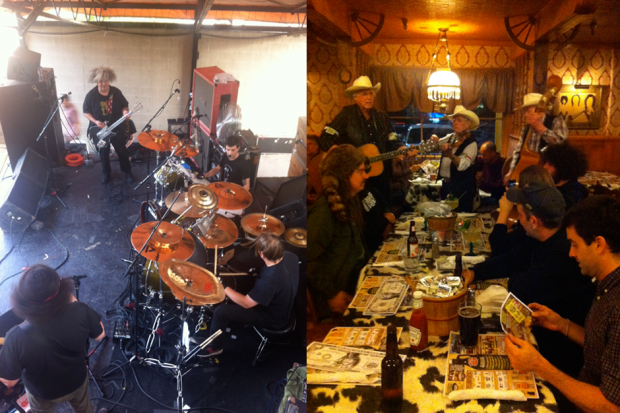 Left: Melvins soundcheck in Austin. Right: Dinner at the Big Texan, home of the 72-ounce steak! Bluegrass band playing requests.