25
The Slits
Known Origins:
The name was floated by founding member Kate Korus as a fairly genius fount of punk provocation: "It was sharp, cutting, memorable, and rather biological," writes author Zoë Street Howe in her Slits bio,
Typical Girls?
Why It's Great: As transgressive self-empowerment goes, this is tough to beat. (Though bassist Tessa Pollitt's previous outfit, the Castrators, comes close.) A band name no self-respecting radio station/newspaper/PR agency/major label would touch is a prerequisite for punk, really, and the Slits had quite literally the mother of them all: "The concave mirror to the convex phallic innuendo of Sex Pistols," as Simon Reynolds once put it. Or just listen to the way James Murphy drawls out "the Slllitttts" during the neurotic band-name-rundown conclusion to "Losing My Edge." (T, I, JNSQ) R.H.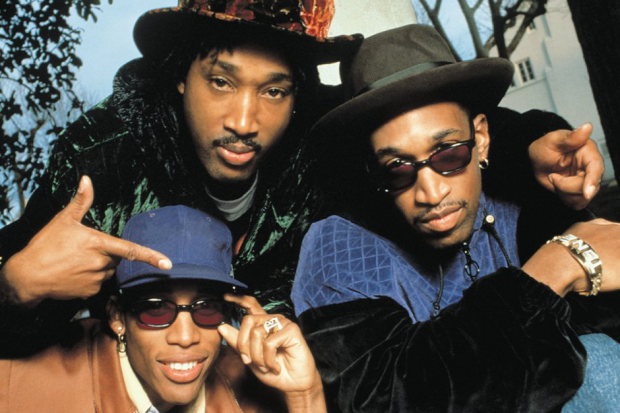 24
Tony! Toni! Toné!
Known Origins:
Each member of the early-'90s R&B group that helped launch Raphael Saadiq's career has a slightly different recollection of how the triple
T
came to be, but all involve clowning a superfly guy by calling him a Tony Tony (in some versions of the tale, Tony was a TV character; in others, he was an acquaintance). "Tony! Toni! Toné! was a nickname that I used to call a roommate of mine," D'Wayne Wiggins said earlier this year. "We called him that because he thought he was the freshest slice of bread ever."
Why It's Great: The group's name is slick and clever, just like their music. And you cannot deny the pure alliterative pleasure of saying Tony! Toni! Toné! out loud, coupled with the knowledge that you're actually pronouncing three words spelled totally differently. And! Punctuated! With! Exclamation! Points! (VA, JNSQ, WP) CARYN GANZ
23
The Shitty Beatles
Known Origins:
A
brief, profound scene
from
Wayne's World
, which is worth recounting here in full:
WAYNE: Hey Tiny — who's playing tonight?
TINY: Jolly Green Giants, Shitty Beatles.
WAYNE: The Shitty Beatles? Are they any good?
TINY [
gravely
]: They suck.
WAYNE: Then it's not just a clever name.
Why It's Great: Because that's hilarious. Because there you have all 82 minutes of This Is Spinal Tap's venom and affectionate wit condensed into, like, 15 seconds. Because "the Shitty Beatles" is now permanent universal shorthand for "Band X" or "Band Whose Name I Can't Remember." Because it's the best fake band name of all time. Because they're the Beatles that the '90s deserved. (WP, P, T) R.H.
22
The Art of Noise
Known Origins:
Common sense dictates that you should never bring a rock critic into your band…but if you do, he or she might as well pen a good name. These booming-beat pioneers brought on
NME
journalist Paul Morley as an official, non-instrument-playing, McLaren-esque fifth member, and his first order of business was proposing the crew's iconic name. Sampled (er, borrowed) from the English translation of the infamous 1913 manifesto by Futurist composer Luigi Russolo,
Art of Noises
— and mercifully depluralized by the band's J.J. Jeczalik — it was a nerdy-beyond-nerdy nod to music's original rule-breaker.
Why It's Great: The original Art of Noises screed basically declared instruments a dead scene, imagining orchestras as an organized assembly of explosions, hisses, scrapes, and shrieks. The '80s Art of Noise did too, but you could breakdance to it! (P, WP, I) C.W.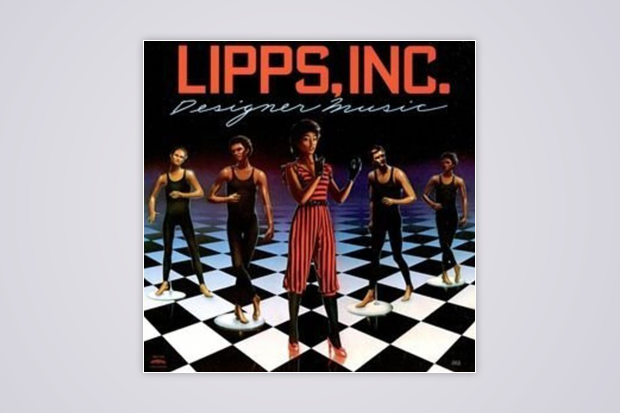 21
Lipps, Inc.
Known Origins:
Get it?
Why It's Great: It's the rare pun that can elicit an "Ohhhh…now I get it!" forehead slap years after first being heard. But the salacious double P, business-y vibe of the "Inc.," and technophilic lip-syncing (see!) association also encapsulated the aspirational and goofy garishness of the late-disco era. (WP, I, P)
From the Band:: "I was in the studio and opened up a phone mbook and saw something with an L, but I didn't like it," remembers founder Steven Greenberg. "So I said, 'How about Lip Service? But someone at the studio said that they worked with a voice-over company called that. I like funny spellings…I can't stand the name, though." DAVID MARCHESE