Earlier this month, the media baron Robert F.X. Sillerman made waves in the electronic dance music scene when the New York Times reported his plans to spend $1 billion buying up local and regional dance-music promoters in the effort to create an entertainment behemoth to rival Live Nation, a company formed out of Sillerman's previous holdings. But he'd better act fast: Live Nation seems determined to snap up the goods first. Last month the company acquired England's Cream, the mega-brand behind club nights in Ibiza and Liverpool as well as Creamfields festivals around the globe, and yesterday it announced its acquisition of Los Angeles' HARD Events, the company responsible for dance-music events like HARD Summer and HARD Haunted Mansion, the New York Times reported late yesterday.
Until now, Live Nation's ventures in electronic dance music have focused mostly on tours by artists like Avicii and Kaskade as well as the Identity Festival, a tour featuring Arty, Datsik, Doctor P, Eric Prydz, Paul van Dyk, Porter Robinson, Wolfgang Gartner and others slated for 15 cities across North America this summer. The addition of HARD to Live Nation's roster gives the publicly traded company's dance-music division a key foothold in Southern California, one of the United States' strongest markets for electronic dance music, as well as outposts in HARD stomping grounds Toronto, Miami, and New York — and, for that matter, on the high seas, thanks to HARD's Holy Ship!, a Caribbean electro cruise. According to the Times, Live Nation intends to expand HARD to further markets, but plans have yet to be confirmed.
While HARD's balance sheet was probably Live Nation's primary interest, the L.A. festival's left-of-center brand might have been an added enticement. Interestingly, while pop-palatable artists like David Guetta and Avicii have driven much of the media coverage of America's current EDM-fatuation, HARD's lineups have typically skewed slightly more underground than rival events like Electric Daisy Carnival or the Identity Festival: Performers on this year's lineup include Squarepusher, James Murphy, Little Dragon, Claude VonStroke and even John Talabot, along with Skrillex, A-Trak, Nero and other staples of EDM's biggest marquees.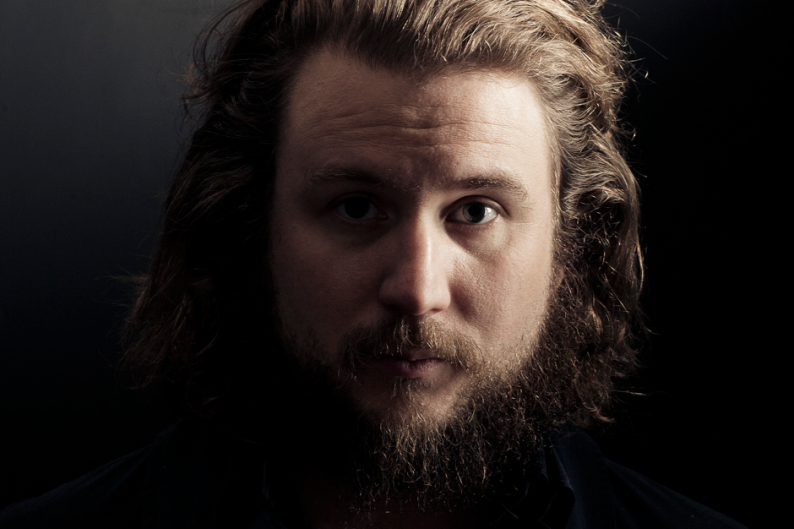 In an interview last year, HARD founder Gary Richards told me that variety has always been an essential element of his events. Of HARD's inaugural edition, he said, "Going into it, I knew that I didn't want it to be a rave. I didn't want it to just be a place for young kids to do stupidness, and I wanted the music to be quality. I wanted to show people that, hey, there's a lot of electronic music, different genres and a lot of quality. It doesn't have to be the same trance guys that have been coming to L.A. for the past 20 years."
Richards, who also DJs and produces under the name Destructo, has been throwing events in Southern California since the early 1990s. With a promoter named Mr. Kool-Aid, he produced the original Electric Daisy Carnival; the name was later taken on by Los Angeles promoter Pasquale Rotella for the festival's current incarnation. After a stint at Rick Rubin's Def American label in the era of the Prodigy and Lords of Acid — as well as a detour through heavy metal, managing bands like Slipknot, Mudvayne and Hatebreed with his late brother — Richards launched HARD in 2007.
"In 2005 or 2006, I just realized that putting out records, selling CDs, it's like trying to sell air to people," Richards told me last year. "They're free, this is a joke. So why don't I go back to my roots of DJing and producing an event? And I started HARD. Our first event was Justice, Peaches, 2 Live Crew, Aoki, A-Trak, Whitey, Busy P, all that stuff, when it was really brand new. So for once, after almost 20 years, my timing was good. In this world, it's all about the timing. If you're too far ahead, it doesn't really matter."
"I was on the Prodigy 10 years too early," admitted Richards in an interview with SPIN in April. "I was always just too early. As cool as it is to be like, 'I know about this really cool thing,' if the climate or whatever else is going on in the world at the time doesn't line up, then you're screwed. But it's funny, Rick [Rubin] told me, 'The cream rises to the top.' At the end of the day, the good shit always gets out there, and he was right. It just took a long time to boil that pot."
For skeptics who doubt that corporate consolidation will be of lasting benefit to fans and artists, it remains to be seen whether another culinary metaphor might be appropriate: That of too many cooks in the kitchen. Ironically, just two months ago, Richards took a dim view of the industry feeding frenzy, telling the New York Times, "You can't just franchise this like McDonald's."