The past five years seem to have been as hard on Jens Lekman as they have been on the rest of us. The Swedish singer, songwriter, and sample-wielder's masterful 2007 breakthrough, Night Falls Over Kortedela, had a deep undercurrent of melancholy, but it also exuded an inviting optimism that could feel revolutionary in the waning months of the Bush administration. The intervening period, depressing both economically and otherwise, has offered a sobering counter-argument on behalf of fear and cynicism, and as Lekman unveils his follow-up album, it's clear he hasn't been immune to the prevailing gloom.
Luckily, Lekman is a virtuoso at turning gloom into wonderfully detailed, deeply moving pop songs. His newly unveiled "Erica America," off of upcoming LP I Know What Love Isn't (due out on September 4 via Secretly Canadian), is another hard-won victory, despite its crushing lyrical themes. With mournful nylon-string guitar, vibrant piano, restrained strings, a loose-limbed rhythm section, and a desperately lonesome saxophone solo — plus a sultry backing vocal by Melbourne singer Sophie Brous — the song suggests a musical aesthetic that has evolved since both Kortedala and last year's sharply witty An Argument With Myself EP.
Though Lekman continues to have a way with words, what's foremost here is feeling. Lekman's voice sounds richer, more nuanced, as if he's been learning a few tricks from Everything But the Girl's Tracey Thorn, who addressed him on her vastly underrated 2010 album Love and Its Opposite. Sure, you could compare the guitar style and percussion to acoustic Jonathan Richman or to the ongoing Balearic revival. And yeah, you could talk about the recentDeerhunter–Lady Gaga–everybody-else sax resurgence, or how "Erica America" vaguely echoes George Michael's "Careless Whisper" stripped of its retro smoothness.
But the reason "Erica America" marks such a welcome return for Lekman is the misery in those instrumental pauses, the somber hue in Lekman's voice that reminds you of some bittersweet ache within yourself as he sings, "I wish I'd never met you / Like I wish I'd never tasted wine / Or tasted it from lips that weren't mine" — and then twists the blade: "Now every drop tastes more bitter all the time."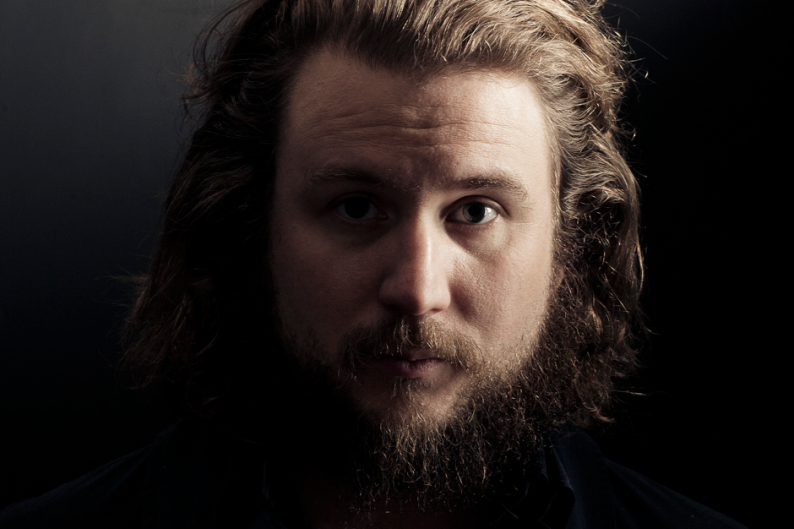 Another song set to be on the new album, "The End of the World Is Bigger Than Love," which first surfaced a couple of years ago in at least a preliminary form, contains a reminiscence about being in Washington, D.C., during the 2008 presidential election. "When they announce the results, I left the procession," Lekman croons on that song, "content in the world's direction." And yet the world has rudely failed to reverse the doomsday course set in the early 2000s, with economic turmoil in Europe and deepening political divisions at home.
In this new-normal environment of reduced expectations and pension cuts to benefit billionaires, Lekman's lost love perversely does feel bigger — or at least, it hits more closely to home — than bleak headlines we can't seem to change. Listen to "Erica America" below, but first, we're all gonna need more wine.
Especially while we wait to figure out why the opening and closing tracks on the album both have the same title.
I Know What Love Isn't track list:
"Every Little Hair Knows Your Name"
"Erica America"
"Become Someone Else's"
"Some Dandruff On Your Shoulder"
"She Just Don't Want To Be With You Anymore"
"I Want A Pair Of Cowboy Boots"
"The World Moves On"
"The End Of The World Is Bigger Than Love"
"I Know What Love Isn't"
"Every Little Hair Knows Your Name"
Jens Lekman Tour Dates:
06-15 Brooklyn, NY – Northside Festival
07/28/12 – Castelbasso, IT – Soundlabs Festival
09/10/12 – Helsinki, FI – Tavastia
09/11/12 – Århus, DK – Train
09/12/12 – Copenhagen, DK – Vega
09/13/12 – Oslo, NO – Rockefeller
09/14/12 – Malmö, SE – KB
09/15/12 – Gothenburg, SE – Pustervik
09/17/12 – Stockholm, SE – Dramaten
09/19/12 – Manchester, UK – Ruby Lounge
09/20/12 – London, UK – Hackney Empire
09/21/12 – Brighton, UK – The Haunt
09/23/12 – Paris, FR – Gaité Lyrique
09/24/12 – Strasbourg, FR – La Laiterie
09/25/12 – Utrecht, NL – Tivoli de Helling
09/26/12 – Berlin, DE – Postbahnhof