Early Thursday morning, a brief, violent brawl went down at a downtown New York City club where Chris Brown and Drake were both partying. Depending on which reports you believe, the two young stars (who both have ties to Rihanna) and/or their entourages scuffled for a few frantic seconds, hurling bottles and doing major damage. The implications could be serious for Brown, who was convicted of assaulting Rihanna and was sentenced to anger-management classes, community labor, and probation in 2009. With all the finger pointing, denials, and gossip flying around, we condensed the incident into an easy-to-digest primer:
Who: Chris Brown, Chris Brown's posse (including bodyguard Big Pat and girlfriend Karrueche Tran), Drake, Drake's crew, Meek Mill, Juelz Santana, bystanders
What: A fight broke out between Chris Brown and Drake's respective entourages, who were seated in their own private sections very close to one another, after Brown was allegedly "throwing up Blood Gang signs" and acting generally Brown-like (including running around without a shirt on) and Drake spent a few minutes grumbling to his posse about how much he "didn't like" Breezy. Drake's crew, witnesses claim, starting throwing verbal shade, the bird, and random objects over Breezy's way, including, allegedly, bottle service with a note attached that got Brown angry. When the brawl began, random club paraphernalia (bottles, ice buckets, even chairs and tables) became projectiles.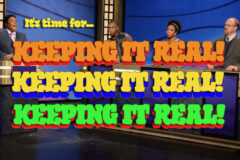 When: Sometime around 4 a.m. EDT Thursday morning; between 4 and 5 a.m., someone called the cops
Where: W.i.P., an artsy club in New York City's SoHo neighborhood that's earned a swanky New York Times profile and a terrible Yelp rating
Why: Eyewitnesses say the fight escalated following some vague shouted comments exchanged between the two parties. Hell broke loose when someone from Drake's camp chucked a bottle across the (very small) room. Some outlets report that Drizzy's comments (and the whole beef in general) stemmed from resentments about the 2009 Breezy/Rihanna incident and what has happened since (including Drake's buddy Meek Mill having hung out quite a bit with the Princess of China lately), but TMZ's sources say Rihanna had nothing to do with it. Drake and Brown have gotten into it on Twitter repeatedly in the past, frequently making allusions toward their individual relationships to her, however.
The Injured: At least five bystanders, including tourist Hollie C. (courtesy of a bottle to the head) and San Antonio Spurs point guard Tony Parker (also from some flying glass, which scratched up his cornea and will bench him for a week); Chris Brown's bodyguard "Big Pat" (with probably the most serious injury, from yet another bottle to the head); and, of course, Breezy, who immediately tweeted a photo of his gashed chin
The Uninjured: Drake, according to witnesses
The Damage: W.i.P. looks like it hosted an elephant rodeo last night, with owners citing broken tables, mirrors, and lighting, as well as a scratched-to-hell floor. The back of Chris Brown's SUV was covered in what looks like bloodstains following the altercation.
Official Chris Brown Statement: "Chris, Karrueche [Tran], and his friends were victims of a brutal attack last night at WIP," reads the statement from Brown's camp. "They sustained several injuries. Chris and his party are cooperating with NY authorities who are pursuing this incident further."
Unofficial Chris Brown Statement: At first, Brown tweeted the photo that initiated Dreezygate, of the chunk taken out of his chin along with comments "How u party wit rich niggas that hate? Lol… Throwing bottles like girls? #shameonya!" and "Ok! Niggas stand behind security!!!! Ok! U don't pay them enough!" and "Niggas hiding in the bathroom bitch ass niggaz!," but deleted them quickly. He has since tweeted that he and Meek "ain't on that bullshit. Real respect Real….", referencing rumors that Meek had started the fight. Outlets are reporting that the tweet followed a phone conversation the two had sometime yesterday.
Official Drake Statement: One of Drizzy's reps issued a statement to TMZ that read, "Drake did not participate in any wrongdoing of any kind last night at W.i.P. He was on his way out of the club when the altercation began…[Drake] did not engage in any activity which resulted in injury to person or damage to property." Neither Drake nor Brown, cops say, were present when they responded to the 911 call.
Unofficial Drake Statement: None (so far)
Unofficial Meek Mill Statement: Tweeted, "It wasn't me…. (shaggy voice) lol"
Official/Unofficial Rihanna Statement: None
Aftermath: NYPD told TMZ that neither Breezy nor Drizzy are being questioned as suspects, though Brown's lawyer Mark Garagos has approached them to offer "physical evidence" that Drake is to blame. Drake's people have "been cooperating" with the police, though he's expected to schedule an interview soon.
Hashtag Jokes Twitter Came Up With: #DrakeRanToTheBathroomBecause (reports have Drizzy peacing immediately to the restroom once the fight started breaking out), #Chincident (referencing Breezy's booboo).
Essential External Coverage: The LA Times Pop and Hiss blog's reflection, XXL's Dreezy relationship timeline, Complex's photo gallery of the evening's events, Popdust's Tweetcap
Is There Any YouTube Video Footage: Of course there is. Over 435,000 views in less than 24 hours! Watch the top right corner carefully for what looks like the bodyguard tussle, and get a load of that clubgoer screaming, "Daaaaaaamn!" repeatedly.
https://youtube.com/watch?v=joQ8H3BPSM8
Whether When He Went Home, Drake Called The One Woman He Would Try Who is Happy With a Good Guy: Unknown