After releasing Boss Shit and the Cloud 9 mixtape, Louie was struck by a car, breaking both his legs and putting his career on hold (he had to relearn how to walk). In 2010, Pac Man was murdered. Louie's comeback began in earnest at the end of 2010, with the release of his first music video, "I'm Arrogant." His buzz grew steadily throughout 2011, due to a combination of mixtape hustle and social networking. When Louie met DGainz in the summer of 2011, the two shot a video for Louie's "Gumbo Mobsters." It was a local hit, becoming DGainz' biggest release to date. Suddenly, everyone in the city wanted one of his videos. DGainz' name had developed partly because of his visual style and partly because of his approach: He would make videos for artists from any part of the city, from any crew. But he was particular about the talent he worked with, so now his resume reads like a who's who of buzzing Chicago rappers, from Spenzo to Sasha Gohard to Lil Durk. One aspiring artist who contacted Gaines was Keith Cozart, soon to become known more widely as Chief Keef. Gaines shot the video for Keef's "Bang" in 30 minutes.
Without question, the sound of Chicago's drill scene owes a sizable debt to the Atlanta-based street rap of artists like Gucci Mane and Waka Flocka Flame. The reason is simple: With a series of hits emanating from Atlanta circa 2009, radio and clubs in Chicago, like any American metropolis at the time, relied heavily on the southern rap sound; and for a minute, Gucci Mane was arguably the hottest rapper in Chicago, although he didn't even live there. Because of a limited support system across the Midwest, it has been difficult to build buzz for a local, emerging rapper, preventing Chicago from becoming a regional magnet for talent.
"Here in Chicago, if you're popping, you can get spins on two stations." says Mikkey Halsted, a Chicago rapper who has dealt with record-label politics for at least a decade — he was signed for a time to Cash Money and Lil Wayne has cited him as an influence. "Those people in Atlanta and in the South, they had Houston, they had Monroe, New Orleans, Baton Rouge, so it was like a connected web. An Atlanta artist can go get those spins quicker than I can get them, being from the Midwest. So, the label is pushing the buttons, and it seems like there's a new Atlanta act every day."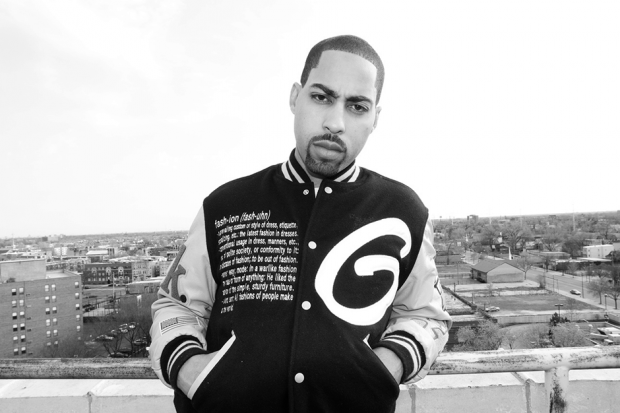 Recently, Chicago's rap clubs have been less dominated by the hits of Atlanta acts. According to local rapper Katie Got Bandz, who attends many such events, Chicago-based music began to pop up more and more in the fall of 2011. Once DGainz and other videographers' work started buzzing in Chicago's high schools, it became apparent to a 22-year-old DJ named Amaris that the scene's popularity was real. He'd seen Keef's "Bang" video because one of his younger brothers kept playing it. "I'm like, damn, if kids are liking this, 16-year-olds…I believe the new 21-and-up clubs in a minute are going to be full of the guys that's hooked on Chief Keef. Why not start young? So I reached out to [Keef]."
DJ Amaris is quick to mention that other party DJs — Victoriouz, Twin, and V-Dub — all supported local rap artists. But he's insistent on one thing. "I was the first DJ to break [Chief Keef's] records in a club. I played '3Hunna' first; I played 'I Don't Like' first. I was playing 'Bang' first, I played everything." Spinning at proms, homecomings, high school and college parties, as well as a loose network of drill-centric nightspots like Adrianna's, the Zone, and the Lick, Amaris became a scene-booster, organizing concerts for Keef, Durk, and Reese throughout 2011. Amaris notes that Keef's recent work has "set a tone" in the clubs, so a lot of artists are emulating his sound. But he also observes the unusual way that Chicago's crew-based culture affects his DJ sets: "There's a lot of cliques…If [one] has a song and they might be 30 swoll, and if their movement is in the party jumping, everybody else gonna start jumping with them." This phenomenon is visible at nightclubs and concerts, where different cliques often wear T-shirts with their crew's name emblazoned on the front, and often, an individual Twitter handle on the back.
When asked about a Chicago sound, Amaris doesn't look to Atlanta at all. "It's got more pain in the music [than other places]," he asserts. "You look to Chicago artists, you can really feel what we're talking about. If you look on the news, this shit is real out here. People are dying left and right and it's barely even summer. People are out here spitting their lives on these tracks. It's not no fake shit. People need to realize that right now we're the murder capital. It's people losing family members, people are working at McDonald's and taking their McDonald's checks and going to studio sessions.…This is real, you can hear the pain on the track."
Jabari Evans, known as Naledge from the group Kidz in the Hall, was one of the few artists to see success in the wake of Kanye West and Lupe Fiasco, yet still maintain a presence in the industry during Chicago hip-hop's lean years. He's also one of the few artists who seems to have touched most corners of the local scene. Naledge is from the city's East Side and attended elementary school with street rapper Broadway, yet he also matriculated at an Ivy League school (University of Pennsylvania) before getting his rap career off the ground; he's performed songs with Bump J, mentored Vic Mensa of Save Money, and was an early supporter of Big Homie Doe, who he used to invite to participate in his studio sessions. "I'm biased because I'm from over East, but you're finally hearing the East Side of Chicago, really. I represent the East Side, but I'm not the quintessential dude from the East Side. But I know it. That's why when a Chief Keef song comes on, I can feel it.
"I think people just don't put two and two together that this kid who went to an Ivy League school could know gangbangers," Naledge continues. "But that's what Chicago is. I could make an entire album full of just Chicago people, and not only that, you wouldn't know they were all from Chicago. Because there's such a different style depending on which neighborhood you have and where you go."
Chicago rap's recent creative success is a result of this seeming contradiction. Deep segregation has engendered a diversity of musical styles; it also has created a closed system that's allowed different scenes to develop in isolation for years without the wider world even being aware of them. With the destruction of the city's housing projects, people at the bottom became less visible than ever before, so Chicago's younger generations have rebuilt online, taking advantage of technology to create monuments to what they experience on a daily basis. As with all things Chicago, their expressions of this experience are as diverse as the spirits of the people living there. In a city once defined by the barriers built between its people, cracks have begun to show and the walls are coming down.