Segregation in Chicago doesn't break only along racial lines, although that's the origin of the city's grim economic disparity: Social groups are balkanized by gangs, tiered school systems, neighborhoods, even by blocks. Chicago hip-hop reflects this divisive geography. Although the drill scene and Chief Keef have gotten the most national attention, the last year has seen growing local buzz across the musical spectrum. As the wider world has discovered Chicago hip-hop through local websites like Fake Shore Drive and Ruby Hornet, local artists also have discovered that what they understood as the Chicago scene was actually just a single dimension within a sphere of proliferating scenes, many of which have been thrown into immediate competition with each other.
For example, the freewheeling, Freestyle Fellowship-styled Save Money crew, which has heavy local buzz in high schools, bear little artistic resemblance to the street-rap style of, say, Lil Reese. Chance the Rapper, an 18-year-old member of Save Money, admits to spending a lot of his time listening to "freaky-ass, weird-ass white-people music" like Beirut or Joanna Newsom, and Kanye West's debut, The College Dropout, released when he was ten years old, made the biggest impact on the young rapper. From Save Money's high-school grind to the Treated Crew and their alliance with streetwear boutiques to the YouTube takeover of Chief Keef's GBE collective, a common denominator for Chicago's disparate scenes is how virtually every artist is supported by a wider crew. Chance emphasizes the difference between Save Money and a traditional rap group: "There's a lot of people who make music, but there's also the support side. There's people who are videographers, producers, party promoters." Cheaper equipment has democratized the process of creating an identity and building a business plan before major labels start sniffing around. Rather than looking outside the city for financial assistance or guidance, artists are able to have all aspects of their operation originate from home.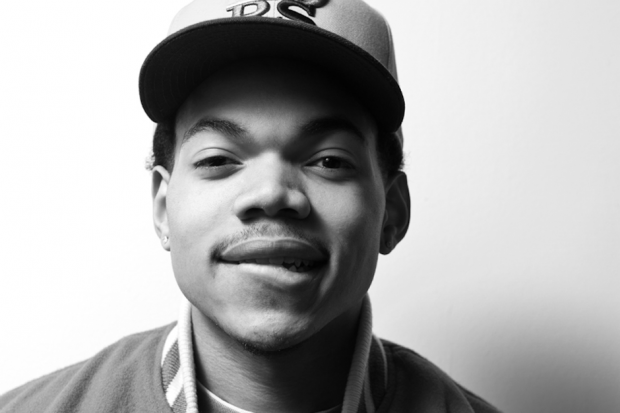 Duan Gaines grew up in the Robert Taylor Homes housing projects at 49th and State streets, an area colloquially referred to as the Low End. When he was 12, his family left the projects, and within five years, the Taylor Homes were completely demolished. The continuing destruction of public housing in Chicago caused constant instability for Gaines, his sisters, and their mother, who would move from one neighborhood to another every one or two years. Gaines began rapping and producing as a teenager, visiting a friend's house virtually every day so that he could co-opt his laptop to create beats. He also began creating videos for his music; the first, shot when he was still a teenager, was filmed using a slide phone that could only record about 45 seconds of footage at a time.
In 2008, Gaines started the DGainz YouTube channel and began shooting and producing videos for his brothers, who were a part of a group known as the Buck 20 Brick Boyz. When his hearing became impaired in one ear, he focused less on producing and more on videography. When he posted his work, kids in local high schools and throughout greater Chicago would watch them on their phones, and he built a strong network of followers on Facebook. Most of the time, the songs didn't even exist as MP3s and the only way to hear them was via YouTube; accordingly, view counts could explode quickly.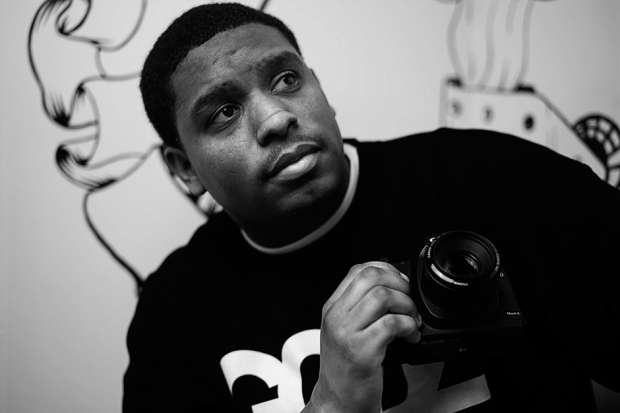 In early summer of 2011, Gaines was introduced to a rapper named King Louie. Louie, too, had grown up in different parts of the city, attending elementary school in K-Town — Twista's neighborhood — before moving to the East Side. He grew up on the sounds of Tupac, DMX, Eminem, and No Limit Records. "My people country," he says, "So we like Down South shit." Locally, his biggest influence was a rapper named Bump J, who had locked down Chicago's street-rap scene in the early part of the decade, and whose impact throughout the city is hard to underestimate (as recently as this year, rapper Broadway released a track that opens, "It was all a dream, until the day I seen Bump float through in that spaceship / I quickly ran home, told my little girlfriend I swear to God she would never have to work on that day shift"). Bump had pushed CDs heavily in the streets and tapped into Chicago's high schools. He rapped unapologetically about street life and became a symbol of hope for thousands of aspiring local rappers when Lyor Cohen appeared in his home one day to offer him a record deal worth one million dollars. His career was sidelined in 2009, when he went to prison for bank robbery.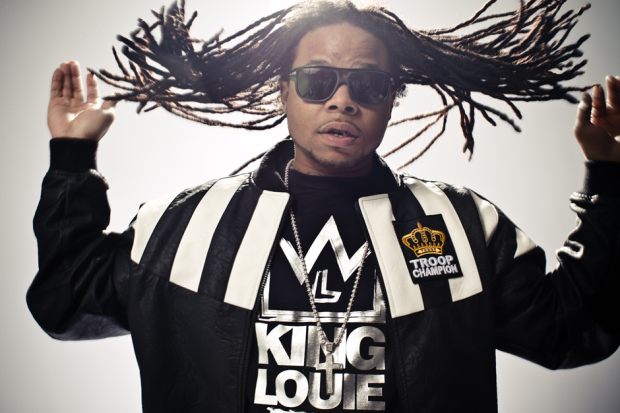 By 2007, local rappers King Louie and Big Homie Doe had built up followings by studying Bump J's strategy of high-school-based, hand-to-hand promotion, giving out CDs at bus stops and parties. With gritty, Southern-influenced yet singular production from producers such as Lokey and Hustle Squad Productions, Doe's The Root of All Evil and Louie's Boss Shit arrived at a time when the East Side had become known for other, extra-musical activities, which Doe referred to obliquely as "street shit." According to the University of Chicago's Crime Lab project, 510 Chicagoans were murdered in 2008, up from 445 in 2007, with 80 percent of these victims killed by gunfire; nearly half were between the ages of 10 and 25, and the vast majority were male and from "disadvantaged" neighborhoods (read: African-American and Latino). Doe and Louie also represented a particularly disadvantaged East Side area that became known as Dro City, named for a respected resident who had been killed in 2007. With violence intensifying, the music of Louie, Doe, and another rapper named Pac Man — who coined the scene's sound-defining term "drill" — became not just Dro City's soundtrack, but the soundtrack for youth culture in Chicago.