In a career spanning more than 50 years, Bobby Womack has experienced it all. He's written hits for himself ("Across 110th Street") and others (the Rolling Stones went to No. 1 with his "It's All Over Now"), seen the lives of friends cut tragically short (Sam Cooke) and derailed by drugs (Sly Stone), and nearly succumbed to addiction himself. Throughout, his deep rasp has remained one of soul music's most unique and enduring voices. 18 years after his last album of original work, Womack is back, aided by producer Damon Albarn, with The Bravest Man in the Universe, a stark, electronic-oriented departure in a career already full of them (see: 1976's BW Goes C&W). With Bravest newly released, the 68-year-old, who's recently battled both cancer and pneumonia, spoke about what he's learned from a wild life in music.
The most important thing is to make music that'll live forever.
I had actually walked away from the business, didn't want no part in cutting no record. Because it was so commerical. There was no feeling there. Soul music is something that people can feel. They can relate to the lyrics, they can relate to the concept, the way you're thinking it, and that's important.What's real is when you tell a story. That makes people say "I've been there."
The young guys want the music of today. You gotta understand that.
The kids say, "My grandmother used to listen to James Brown, I don't want to listen to no old man like that." Kids are gonna rebel against something that their parents listened to. But at the same time, you can take a group like The Rolling Stones, and you see them walk in, and you see people coming to show in wheelchairs, or walking on crutches. So I asked Keith Richards, I said, "Who are all those people man?" He said, "That's the real us. Now see these people up front? That's their kids. And the people in front of them? That's their kids." This music will go on.
People look for something to blame.
When people hear someone died, they're shocked. They say, "Something was wrong" or "somebody did something." I'm doing fine now, but I've been quite sick. I had prostate cancer. I had colon cancer. I had my lungs completely cave in. I had walking pneumonia twice and I'm a diabetic. When I talk to reporters, I like to talk about that because people think we don't just get sick. Sometimes it's fast living, but sometimes it's just what people naturally go through.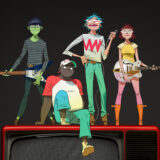 Music is still at a normal pace, but computers are moving so fast.
Everything's changed. I can sit with my wife and barely speak to her, and she barely speaks to me, because she's on the computer. I don't know how to work the computer, so there's no invitation. I'll be on my side of the room and she'll be on her side of the room. What kind of relationship is that? I still like to feel a touch. I like to feel that when something bothers me, I can cry. It don't make me a weak man, it makes me a real man.
A kid should be able to say his ABCs before he can say whatever thing a rapper says.
Rappers say anything on the radio, which they shouldn't. Instead of a kid calling his girlfriend by her name, he calls her "bitch" because he learned it from the rappers. It's all negative, and I think anybody that's got a light to shine, that's got talent, should lift the people up. Don't tear 'em down.
You don't have to be fucked up to make good music.
Janis Joplin, Jimi Hendrix — I worked with these people. These people were just normal people and now they're gone, because drugs killed 'em. You don't have to be that way. It's so easy for you to have to be screwed up in order to do anything. That's an excuse, is what it becomes. Damon and those guys, they're gentlemen, they've got families, but they still come in the studio and are very creative. Without Damon being very creative, I wouldn't have respected him enough to even entertain working together. But this guy don't scare at nothin', from one thing he goes to the next thing, he goes to the next thing, he just travels the world looking for music. When I went on the road with him, there was no getting high. No wonder his music is so sacred.
Some things are not for sale.
Jimi Hendrix gave me a gift. It was in the Rock and Roll Hall of Fame and now it's with me — it's my guitar. If somebody had said to me, "How much for that guitar?" I'd say, "Did you ever think it's not for sale?" Some things you can't buy.