My Bloody Valentine have unveiled the first of the three — count 'em, just three — previously unreleased tracks set to appear on the ear-destroying Dublin quartet's upcoming reissues. Titled "Good for You," the song actually happens to have been floating around in bootleg form at least since 2009, a fact that might not seem encouraging considering it constitutes fully one-third of the ostensibly new material on the May 7 reissues. Sure, many shoegaze fanatics probably won't be able to help ourselves when given a chance to own remastered versions of these notorious perfectionists' peak-era EPs and albums, but a dispassionate music fan could fairly ask what's the big deal.
Well, there's good news and just-pretty-good news — we'll give you the just-pretty-good news first. Although little is still known about "Good for You," including exactly when it was recorded, it's a fairly representative introduction to the band's twin poles, from ecstasy-sweet jangle-pop shimmer to animalistic effects-pedal assaults. It's not one of MBV's best songs, but it shows you that when more contemporary bands like Deerhunter, the Pains of Being Pure at Heart, or Yuck draw on MBV's sounds, coming up with a truly great song isn't as simple as flipping on an "MBV" switch.
What's most exciting about "Good for You," however, might be just how much it has been cleaned up since the YouTube version. You might have to turn up the volume to ill-advised levels, but the current stream includes little sonic details that just aren't apparent on the bootleg — the most obvious example, if the most trivial, is the little clicking sound you can hear around the 2:29 mark in the SoundCloud embed, a noise that isn't evident on the 2009 leak. It's not much to go on, obviously, but it gives long-suffering Kevin Shields acolytes some reason to hope the newly remastered tracks will make similar improvements on the existing recordings. Who knows, maybe soon we'll be hearing "Soon" like we've never heard it before.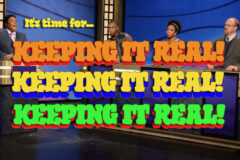 That's at least more likely than hearing a new MBV studio album — …but wait! As Clash Music points out, Shields recently told Mojo the band could release new material by the end of the year, inspired by the reissue campaign. "I listened to the stacks of CDs and thought, 'Shit, this is better than the unreleased tracks on the compilation,'" Shields is quoted as saying. "I decided it would be insane not to finish it.'" Crazy like a fox.
Listen to "Good for You" over at Pitchfork, and compare it with the 2009 bootleg version below.
https://youtube.com/watch?v=StBRXfrnAKM%3Fversion%3D3