10. Jam Master Jay (Run-DMC)  
Run-DMC couldn't have made their position in the universe any clearer: "We're the kings of rock" and "Our DJ's better than all these bands." In 1980s, the always exact, never wack wrists of Jam Master Jay certainly rocked harder than any Mötley Crüe riff, but often thanks to the way Jay manipulated the work of guitarists — Aerosmith's Joe Perry and the Knack's Berton Averre both had work done under Jay's discerning needle. What resulted was a new way of hearing guitars — rubbed and percussive and brutal — an evident influence on everyone from Tom Morello to Korn.
Most Heroic Moment: The B-boy bouillabaisse of "It's Tricky," turning the leaden riff from "My Sharona" into a funky duck and weave. C.W.
9. Eddie Hazel (Funkadelic)  
Coming on like a demented mutation of Jimi Hendrix and Tony Iommi, the late Eddie Hazel took funk to a deep, dark, and desolate place on Funkadelic's first three albums, an exploratory musician roaring out everything from smacked-out hopelessness to Afro-futurist euphoria. Many fine axemen have hitched a ride aboard the P-Funk Mothership over the years, but Hazel's six-string conflagrations are what that they — and all other heavy funk guitarists — are still measured by.
Most Heroic Moment: The entire spectrum of human emotion can be heard in "Maggot Brain," Hazel's ten-minute solo showcase from 1971. D.E.
8. Johnny Ramone  
By only playing the downstrokes, Johnny Ramone was working twice as hard as your favorite guitarist. Ultimately it was the loudest, fastest, ugliest sound around in 1976, a motor-rev that zoomed like a jet engine but felt like bubblegum. Born on a $50 guitar stuffed in a shopping bag, it was the noise whose influence can be heard on everything from Nirvana to Kelly Clarkson.
Most Heroic Moment:
The first ten seconds of "Judy Is a Punk," the most giddily abrasive chainsaw massacre of their 1976 debut.
C.W.
7. Tom Verlaine and Richard Lloyd (Television)  
Geography found Television swept up in New York City punk's first wave, but Verlaine and Lloyd hardly approached their guitars like angry young men. The pair's fleet-fingered, call-and-response style emphasized long jams, oddball solos, and the spaces between notes — in other words, as punks go, these guys were closer to the Grateful Dead.
Most Heroic Moment: Nine seconds into 1977's "Marquee Moon" — the moment when Verlaine and Lloyd start dueling. A.B.
6. Prince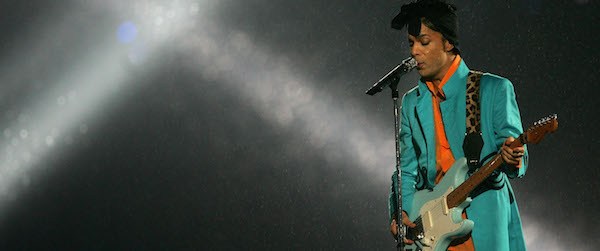 The show-ending jam at the Rock and Roll Hall of Fame induction ceremony is rarely more than a lazy circle jerk, but such is the brilliant flamboyance of Prince's guitar playing that, with his epic solo on George Harrison's "While My Guitar Gently Weeps" at the 2004 HoF show, he hijacked the entire event, and made it his own spectacular wank session. Then, as always, Prince's gloriously brash playing — by turns funky, fluid, and screaming — set the benchmark for six-string swagger.
Most Heroic Moment: "I Could Never Take the Place of Your Man." D.M.
5. J Mascis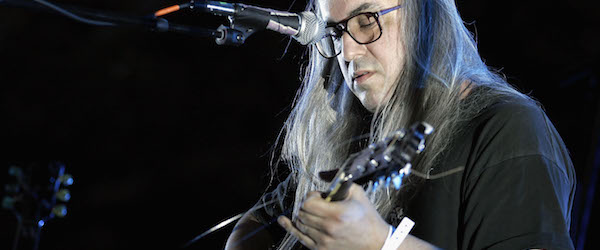 In multiple interviews with SPIN over the course of his band's first 15 years, the altogether inscrutable Dinosaur Jr. frontman said that he'd insisted on cranking his guitar to such high volumes because the instrument itself was so "wimpy." (He also spent many moments deep in liquefying solo, thinking of "dinner.") Considered a savant by some, Mascis wields an idiosyncratic, always mesmeric approach that's rendered him a pot-punk pioneer, a guitar titan who's bridged the gaps between Neil Young and Prince and Minor Threat without so much as raising his voice.
Most Heroic Moment: The goosebump-inducing outro solo to 2007 reunion album cut "Pick Me Up." D.B.
4. Kurt Cobain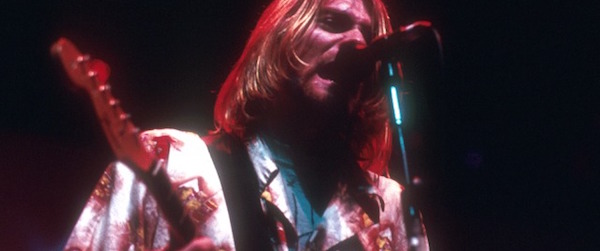 The "solo" that snakes through the final third of Nirvana's course-changing "Smells Like Teen Spirit" is little more than a sly rip of the song's chorus melody. Frontman Cobain is rarely described as a technical virtuoso, but he did have a fantastic, intuitive feel for the guitar, mirroring his gift for unshakeable John Lennon-inspired songcraft. It looked and felt so natural as an extension of his body (despite the back/stomach/mental pain it allegedly caused him) that every drop of song seemed to show exactly what was happening on the inside — punk's urgency clasping hands with every classic pop melody he ever absorbed.
Most Heroic Moment: Nearly three minutes into Nirvana's nationally televised cover of Bowie's "The Man Who Sold the World" on Unplugged, Cobain's solo found a sour note. If he could f—k up that solo just like we would practicing on our beds at home, then there was something more to rock'n'roll than getting it right. D.B.
3. John Fahey 
John Fahey hunted blues 78s door to door, honed his craft during all-night gas-station shifts, founded a DIY label in 1959, and single-handedly built a world for freethinking acoustic guitarists. Working in what he later called "cosmic sentimentalism" — dubbed "the Takoma school" by others — Fahey liberated American folk, country, and blues music from traditionalists and arced from imagistic proto-minimalist finger-picking to late-career blip-outs with reverent student Jim O'Rourke. His legacy is as complicated and sweeping as his interests and idiosyncrasies, and you can hear him in contemporary collegiate heroes (M. Ward, Will Oldham), hardline acoustic technicians (Glenn Jones, James Blackshaw) and abstract expressionists (Bill Orcutt, Tom Carter) alike.
Most Heroic Moment: The solemn panoramas of "Charles A. Lee: In Memoriam" from 1968's The Yellow Princess. J.J.
2. Kevin Shields (My Bloody Valentine)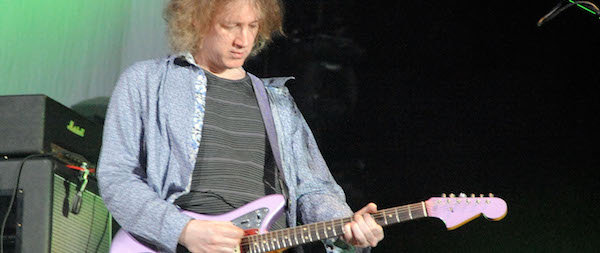 For an album with a photo of a guitar on its cover, My Bloody Valentine's signature opus Loveless is what happens when Kevin Shields puts his mind to making that instrument sound like anything but. Thanks to some skillful, ingenious tremolo abuse, the opening siren of "Only Shallow" the moose call of "Touched," and the woozy haze of "I Only Said" are as dramatic and jarring and alien and deeply influential musical moments as anything to come out of the eventful early '90s — and it's telling that Shields has never attempted to top it.
Most Heroic Moment: While MBV's shows were notorious for the 20-minute ear-bleeding "apocalypse section" of the otherwise agreeable single "You Made Me Realise," no Shields song packed front-to-back wallop like Isn't Anything's churning, colon-tickling "Feed Me With Your Kiss" from 1988. S.K.