It's almost hard to remember now, in the age of Kanye and Gaga, how fame used to be something we foisted onto our unwilling pop stars. How so many of our idols from the '90s were so deeply uncomfortable with the spotlight. Kurt and Courtney and so on — all these people we basically ruined with our love. Fiona Apple is in many ways the last member of that unhappy elect, someone we brought screaming into platinum sales, who experienced the absolute worst the degenerate record executives and magazine editors were capable of, who was told by Terry Richardson at age 20: Give me sexy, seduce me.
The "Criminal" video, from 1997, is the thing you show children to explain to them why they shouldn't go into the music industry. It's the video that invented American Apparel advertising — Apple, skinny and cringing in her underwear, watching helplessly as her sneering anthem of louche indifference is transformed by Viacom and her label's minions into a plea for help.
That same year, MTV gave her a Video Music Award, which she accepted by saying: "This world is bullshit. And you shouldn't model your life — wait a second — you shouldn't model your life about what you think we think is cool and what we're wearing and what we're saying and everything. Go with yourself." From the stage she told her mother, "I'm so glad we're becoming friends," and then told the audience, "It's just stupid that I'm in this world."
All reasonable sentiments, except for perhaps the last one, but she was widely mocked for expressing them on national television. Three years later, on February 29, 2000, she was playing a show at New York's Roseland Ballroom, something went wrong with the sound, and she stormed off the stage in tears. Even now, 12 years later, she's still living this stuff down — still answering questions about those days. (For the record: "It wasn't fun to have a meltdown and stop a show. I mean, that would make me cringe for years. But I don't want to take it back now, because I sit here and it's funny to me. I'll talk about Roseland forever. I could talk about the speech I made at the Video Music Awards. All the things that would be embarrassing or something, I'm fine with it. I have no shame about any of that stuff. And it delights me to look at that, to be like, 'Look, you thought that was the end of the world." And it's not, it wasn't, it really wasn't, so much so that I have not a bit of cringe in me about these things.")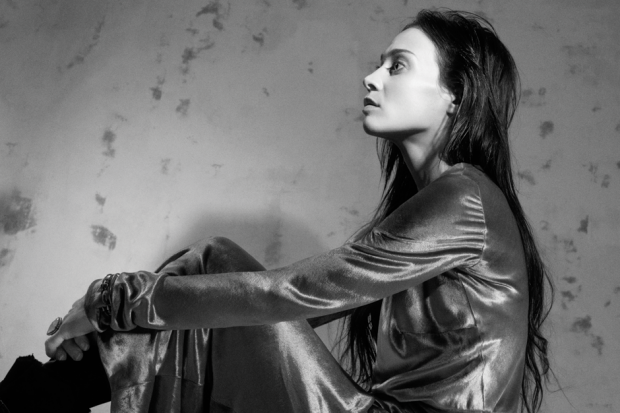 In the years since, she says, she's grown up — that's kind of what Idler Wheel is about. She hasn't worked much in the past decade. There was 2005's ?Extraordinary Machine, with its own attendant controversy that boiled down to the swap of one producer, pop maximalist Jon Brion, for another, Dr. Dre confederate Mike Elizondo. While she was sorting that out, and rerecording the LP with Elizondo, fans started a misapprehending "Free Fiona" campaign — they thought her label was delaying the record — that nevertheless shows you how fiercely attached and protective her audience had become, even then. And now, on June 19, she'll release Idler Wheel, only her fourth LP in 16 years, and probably the first of her career to emerge without incident or strife or even much in the way of expectations.
"I sometimes think that I must time-travel and I don't remember it," Apple says, when I ask her what she does with all the time she spends not working. "Like, I must be off climbing a mountain in a parallel universe. I can't remember writing any of the songs that I've written. I don't know what the hell I do with myself. I feel like I'm 100 years old. I can't tell you what I did today. I can't tell you what I did for seven years. I can't tell you. It happens so seamlessly — I'm just floating along and seven years go by."
You can't remember writing any of your songs?
"No, I don't remember writing any of the songs."