In front of a tangle of abstract sculpture in the corner booth of a deserted restaurant off the lobby of a midtown Manhattan hotel, Fiona Apple is answering questions. It's a rainy day in April and really she's just talking.
She's told me she lives in Los Angeles, but she doesn't leave the house. Apple is 34 years old and doesn't have a driver's license. "I'm noticing now that I'm not feeling shame saying this," she says. "Whereas before I probably would've, like, lied a little bit about it and been like, 'Yeah, you know, I see friends sometimes.' But I really don't." She says when her phone rings with an invitation, she actually says, Oh, fuck! out loud, because then it's like, "I should go do this because if I don't, then that's really stupid. I'm gonna look like a crazy person." Apple says she's thinking about moving back east, but she's waiting for her dog to die first.
She's explained, unprompted, that she made 1996's Tidal, her harrowing, triple-platinum debut, because she was almost 20 and didn't have any friends and she wanted some.
Anyway, she's said all that, and now she's on to her anxiety about performing in front of people, which persists, though less than people imagine it to, to this day. "I used to have to pretend like I'd die if I saw anybody or if I met eyes with anybody in the audience," Apple says, but that's not true anymore, even though she giggles when I remind her that only a few weeks earlier she told an audience in Austin — one of a string of comeback shows in March, all rapturously received — "You're not real." (She does, however, seem comfortable enough around civilians, judging from a scene I witness right before the two of us sit down: Apple rushing up to a deeply perplexed man in a suit and enthusiastically introducing herself, mistaking him for me.)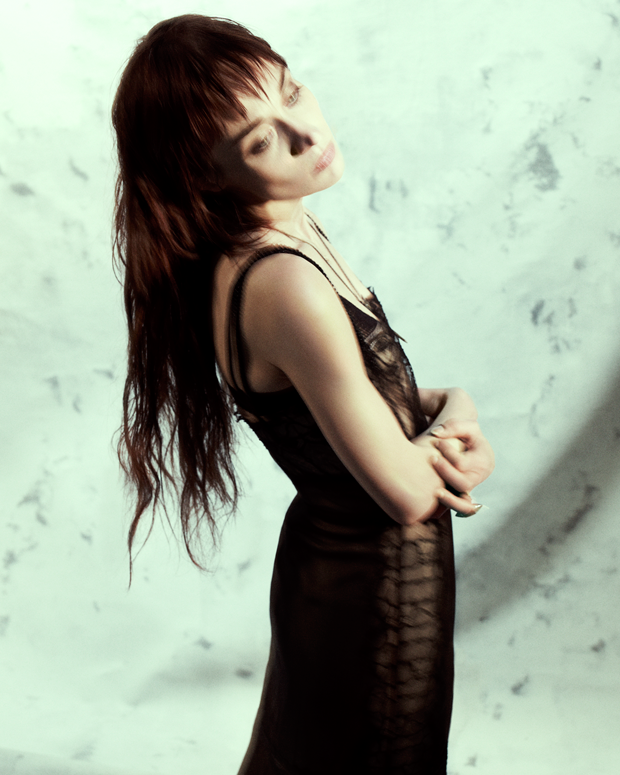 And now she's telling me about her first psychiatrist, back when she was a kid, who showed her Rorschach blots and administered tests and wrote a two-page report about the whole thing that he and his colleagues gave to her parents. And Apple was furious, even then, about the things other people would write about her, because it was as if the doctors "didn't even see me — like, they got my hair color wrong even."
And she's about to tell me about her relationship with Jonathan Ames, the writer, whom she used to date but doesn't anymore, even though there is a song, "Jonathan," about him on her new record. Then she'll take a little bit more than seven long and not very articulate minutes to explain what the title of that new record, The Idler Wheel is wiser than the Driver of the Screw and Whipping Cords will serve you more than Ropes will ever do (Epic), actually means.
But before she gets there, I am going to have to interrupt, because it's 2012, and Fiona Apple now has been doing this, trying to explain herself to strangers, for nearly 17 years. She's been a public figure for half her natural life. And she is still impossibly bad at it.