In 1997, when presenting Arthel "Doc" Watson with a National Medal of Arts, President Bill Clinton said, "There may not be a serious, committed Baby Boomer alive who didn't at some point in his or her youth try to spend a few minutes at least trying to pick a guitar like Doc Watson."
Clinton wasn't the last — nor arguably even the highest-profile — figure to honor Watson, the Appalachian singer, songwriter, and guitarist who died Tuesday at age 89, but his words underscore Watson's heavy influence on American music. Watson passed away in a North Carolina hospital, his manager told CNN. He had recently undergone abdominal surgery.
Along with the National Medal of Arts, Watson won multiple Grammy awards, including 2004 Lifetime Achievement honors. Bob Dylan, who himself just received a Presidential Medal of Freedom, once was quoted as saying of Doc Watson that "the fellow can play the guitar with such ability… just like water running." Watson's passing follows the recent death of banjo virtuoso Earl Scruggs, another folk pioneer, at 89.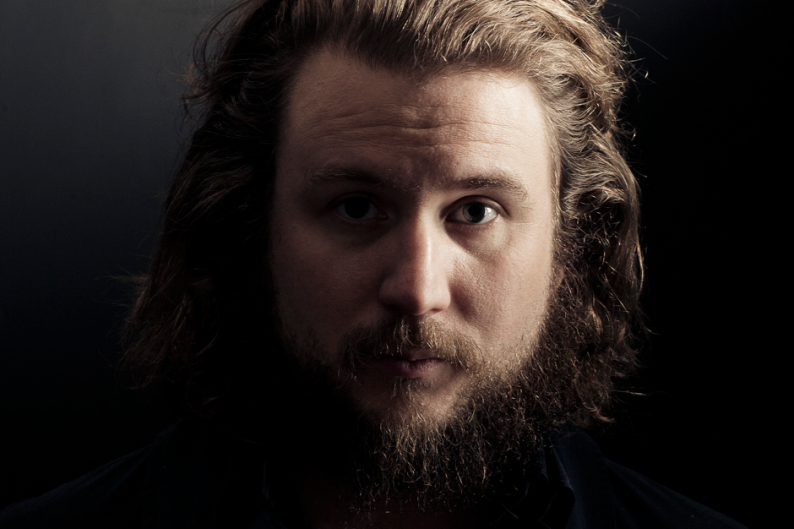 Blind since infancy, Watson gained renown during the early '60s folk revival with his traditional mountain songs and virtuosic guitar playing. Ralph Rinzler, the folklorist who brought him to prominence in 1960, told the New York Times: "He is single-handedly responsible for the extraordinary increase in acoustic flat-picking and fingerpicking guitar performance… His flat-picking style has no precedent in earlier country music history."
In an interview with NPR's Terry Gross in 1988, Watson said his father set him on the road to becoming a musician. "One day he brought (a banjo) to me and put it in my hand and said, 'Son, I want you to learn how to play this thing real well," CNN quotes Watson as saying. "It might help you get through the world."
Watson's discography spans more than 50 albums, and you could spend an eternity on YouTube absorbing his legacy. Watch a few exemplary videos below.
https://youtube.com/watch?v=6VAbrnjdtYw%3Frel%3D0
https://youtube.com/watch?v=XdUrg2Cqxdw%3Ffeature%3Dplayer_embedded
https://youtube.com/watch?v=dq-1G6Wif8s%3Ffeature%3Dplayer_embedded