After releasing its lineup in drips and drabs over the past few months, Bonnaroo has now unveiled its full schedule. As Consequence of Sound points out, the festival has also added to its list of performers, with GZA, Sharon Jones and the Dap-Kings, Pelican, Sara Watkins, and the Dirty Guv'Nahs now among those making the trek to Tennessee June 7-10. GZA will be performing Liquid Swords in full backed by Grupo Fantasma.
Of course, the arrival of the schedule now means it's time for Bonnaroo-goers to start plotting a course through the music-packed four-day event. Luckily, festival organizers appear to have done an exceptional job in limiting the number of tough decisions — surely there can't be that many people who love Major Lazer and Black Star equally, or Flying Lotus and Umphrey's Mcgee? — and keeping everything nicely staggered, so few sets conflict entirely. But still, with so many artists in one place, excruciating choices will inevitably have to be made.
Das Racist or Bad Brains? Santigold or SBTRKT (or Puscifer)? We've listed the five toughest decisions you'll have to make at Bonnaroo, and we've included what we would do if we were in your soon-to-be-mud-caked shoes. And don't stress: With Radiohead, Phish, Red Hot Chili Peppers, Alabama Shakes, Kendrick Lamar, Danny Brown, Feist, tUnE-yArDs, Ludacris, and many more on the lineup, there should be no trouble finding something worth seeing.
5. Kathleen Edwards vs. Black Lips vs. Grouplove vs. Here We Go Magic, 1:30/1:45/2:00/2:00-2:30/2:30/3:00/3:00, Sunday
Sunday is the festival's climactic day, and it poses some of the most head-scratching decisions. Whipsmart Canadian singer-songwriter whose latest album comes with the Bon Iver seal of approval? Bratty Atlanta garage-punks known for insane live shows? Cheery California guitar-popsters that "SPIN loves so much we gave them poison oak"? Flickering Brooklyn art-rockers? All are worth seeing, and you can't see them all.
Recommendation: Multiple coin tosses. Or, if that sounds too complicated, why not see the band out of this group that's most predictably unpredictable — the Black Lips — after reading our June 2011 profile on the group?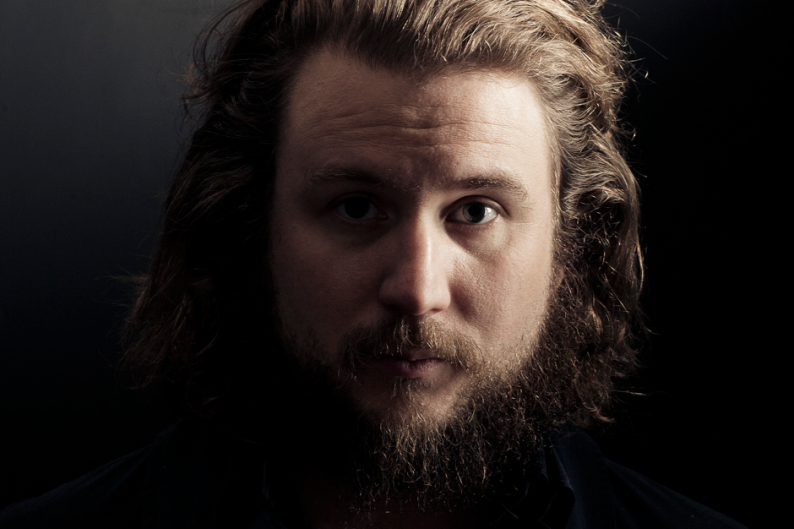 4. Glenn Danzig vs. Mogwai vs. the Roots, 6:45/7:00/7:30-8:40/8:30/9:00
OK, this one hurts. Danzig is set to perform a "legacy" set of Misfits, Samhain, and solo Danzig songs, but then again, at last year's Fun Fun Fest he arrived late and played little Misfits material. Staggering instrumental rockers Mogwai and live-band hip-hop purveyors the Roots are both at the peak of their respective niches. Seeing any of them would be better than a stick in the eye.
Recommendation: We'd take our chances with Danzig. In the immortal words of former President George W. Bush: "Fool me once, shame on — shame on you. Fool me — you can't get fooled again." That means this set will be even more fun than Fun Fun Fest's, right?
3. The Beach Boys vs. War on Drugs vs. the Antlers, 3:00/3:30/3:30-4:30, Sunday
Yeah, yeah, we know. Who'd want to miss the reunited Beach Boys? But Philadelphia's the War on Drugs, with their funhouse mirror version of roots-rock, would appear to be poised to put on a beautifully spaced-out Bonnaroo set. And Brooklyn's Antlers have two towering Frenchkiss albums of grandly emotional indie-rock to their name.
Recommendation: Unless you're already seeing Mac Miller instead, or simply don't like the Beach Boys, in which case you know who you are, it seems hard to pass up a chance to see Brian Wilson and the rest of the Beach Boys. Sure, "That's Why God Made the Radio" might not have the sublime nuance of "God Only Knows," but a recent late-night TV appearance shows these guys are still in poignantly haunting voice.
2. Bon Iver vs. The world, 5:30-7:00, Sunday
This has to be a cruel joke. No matter what kind of music you like, late Sunday afternoon and early Sunday evening, you'll be faced with an impossible array of conflicts topped off by Bon Iver. Sets Justin Vernon and the gang overlap with include the reunited Ben Folds Five (4:30-6:00), the Joy Formidable (5:00-6:15), Kurt Vile & the Violators (5:00-6:15), Kenny Rogers (4:30-5:45), the Shins (6:30-8:00), Young the Giant (6:45-8:00), fun. (6:45-8:00), and the Civil Wars (6:15-7:45).
Recommendation: If you can't beat 'em, join 'em, right? By this logic alone, we're tempted to say go see what all that Bon Iver fuss is about. Assuming all these options don't make you throw up your hands and head for the food vendors, though, if we were there we'd probably catch Kurt Vile — to make up for missing like-minded band the War on Drugs one set earlier — and then head over to see the Shins. Vile's fuzzed-out koans are perfectly festival-ready, and the Shins have looked excellent in recent TV and webcast performances of the songs from latest album Port of Morrow. But really, depending on your tastes, you can't go wrong in this time slot. Unless you order from the wrong food vendor.
1. Skrillex vs. GZA with Grupo Fantasma, 1:30/2:30-3:30/4:00, Saturday night/Sunday morning
One of the options here should probably be "sleep," but for those who'd prefer to rest when dead, the choice is between one of SPIN's 100 Greatest Guitarists of All Time and a great Wu-Tang Clan rapper performing his classic 1995 solo album Liquid Swords with help from fantastic Austin Latin-funk orchestra Grupo Fantasma. Our heads hurt.
Recommendation: Cheat. This is totally against the rules of the "5 Most Wrenching Set Conflicts" format, but in this case you might as well dance your ass off to Skrillex for a while, and then, when you get tired, head over to catch as much as you can of GZA's set. The tradition of playing albums in their entirety doesn't always lend itself to the most mind-blowing performances, but RZA is one of hip-hop's greatest, and hearing the Liquid Swords material live with such a talented backing band should be a treat. And Skrillex is the leading face of contemporary U.S. electronic dance music. If we can count him as a guitarist, then you can split your time between these two sure-to-be-memorable appearances without any guilt. Or else get to bed at a reasonable hour — Sunday looks like a pretty hectic day.