As connoisseurs of marsupials and platypuses know, evolution in Australia happens in a parallel manner to elsewhere, but sort of upside-down, occasionally even laying eggs. So an American trying to sum up Australian rock history in just eight albums is probably about as foolhardy as, well, if an Aussie tried to do the same with rock from the United States.
On the other hand, the past decade has seen a wealth of reissues of seminal work from fall-through-the-cracks pre-punk and post-punk Aussie rock bands about which Westerners tend to be oblivious, and certain intriguing threads run through these records. Hence, this primer of Oz rock you probably didn't know happened between, say, the more familiar Australian/U.S. crossovers of the Easybeats and Silverchair.
Apologies to Buffalo, Skyhooks, Cold Chisel, the Angels (Angel City to you), Johnny Diesel & the Injectors, Mi-Sex, and every other awesome Aussie who got left out. Those omissions are, admittedly, criminal. But for a country founded as a penal colony, maybe that's okay.
Coloured Balls
Ball Power (Aztec Music, 2006; recorded 1972–73)
"Sharpies," explain the liner notes, were "bored suburbanites whose main access to almost everything was by train," and marauding gangs of them revolved around every station town near Melbourne. They dressed sort of mod, their outlook was "more Clockwork Orange droog than archetypal skinhead," and they loved the shouty imported pre-punk punkiness of the Faces, Slade, Suzi Quatro, T.Rex, and Brownsville Station.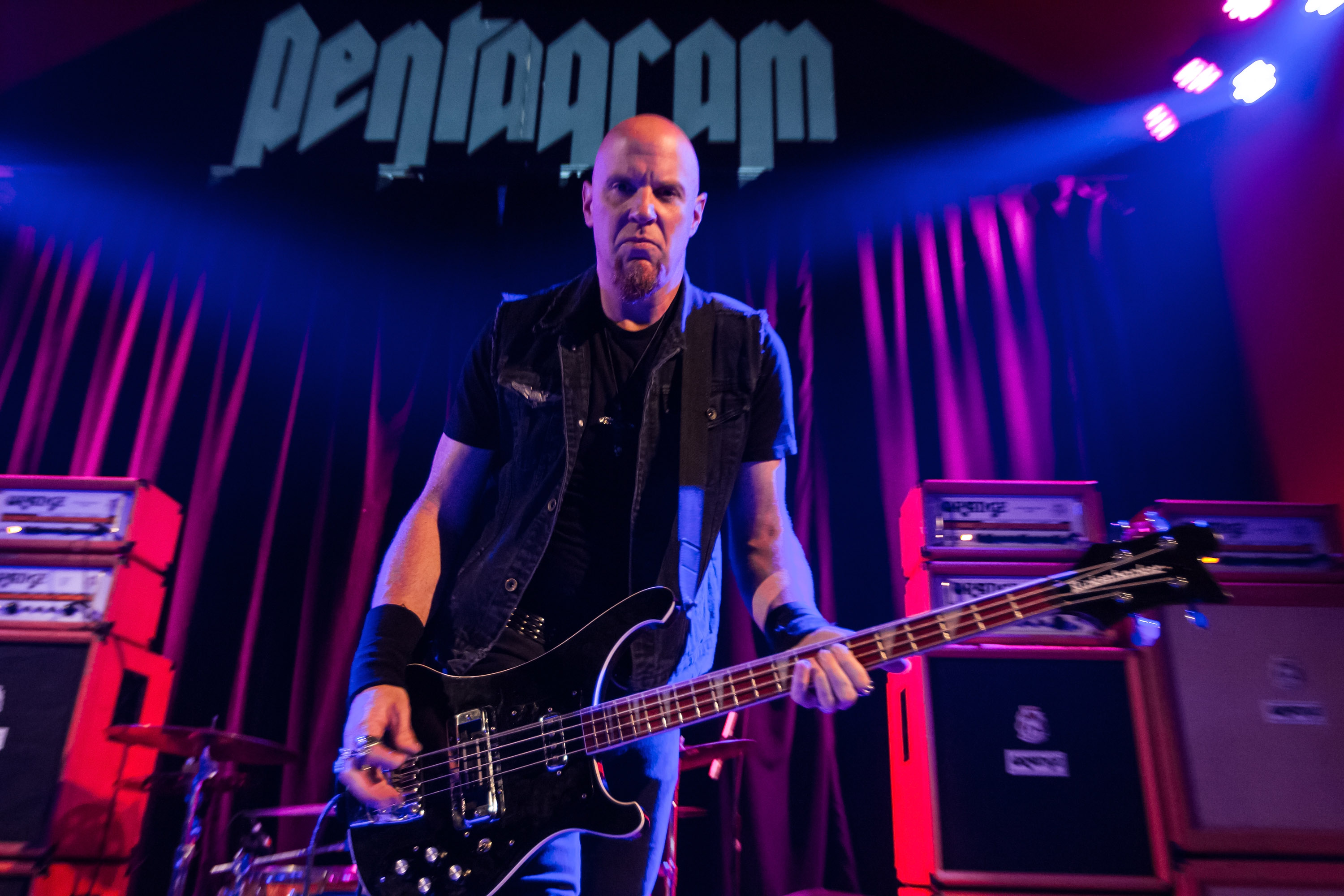 Their favorite homegrown band was the ardently choogling Coloured Balls, whose name implies billiards and whose haircuts were close-cropped cue-ball mullets and who sometimes favored bowties with bright plaid sport jackets. Their guitarist and singer was the great (now late) Lobby Loyde (formerly of local Billy Thorpe & the Aztecs fame), who stretched out the boogie stomping to odd and extreme Deviants/Pink Fairies dimensions in the 16-minute jam "God" and the Theremin-spiked ten-minute, title-chanted "That's What Mama Said," which Stephen Malkmus wound up covering in 2001. More typically tight are "Hey What's Your Name" — urban he-man strut in the Free-"All-Right-Now" tradition — and the epistemological query "Human Being," which came out months before the same-named New York Dolls song and might be as indelible.
Buster Brown
Something to Say (Aztec Music, 2005; recorded 1974)
Melbourne's real bogan-rock blueprint and a germ for two of history's greatest rock bands anywhere: AC/DC via banger Phil Rudd on drums; and Rose Tattoo via frontman Angry Anderson on throat. Anderson sings like a meaner version of the young Faces-era Rod Stewart over six-piece, punch-your-face, boogie-woogie-piano-propelled rock, and his rowdy, working-class lyrics mirror teenaged sharpie subculture and vice versa: "They all started to wear bib-and-brace denim overalls as a fashion," he says in the liner notes; that's what Buster Brown's cartoon juvenile-pickpocket mascot sports, along with a newsboy cap and hefty black work boots for kicking rats or heads into the gutter.
In "Apprentice," Anderson wails that he works "all day in the dark and stinking factory" because he's been to school, but people still call him a fool. "Young Spunk" has guys ogling a young woman whose booty-shaking "makes them blow in their jeans." Tacked on, incongruously, at CD's end: a rare 1980 Rose Tattoo track about legalizing marijuana — even though both that band and Buster Brown sound way more fueled by lager.
Bleeding Hearts
What Happened? (Aztec Music, 2012; recorded 1977)
In which six more Melbourners position blurting sax as the primary rock instrument, letting it upstage even the guitar, and giving you lots of violin as well. They hence use their Roxy/Beefheart influences to pole-vault "punk" as it was happening and land directly on "post-" without passing go or collecting 200 dollars. The band retained a basic blues-groove base (most blatantly in "Cup of Dust"), but acknowledged the proggier side of glam, chronicling boys passing by two-by-two with pretty eyes and sweaty thighs and makeup and high heels.
Members went on to play in the Divinyls, the Hoodoo Gurus, and lost Aussie new-wave band the Sports (whose single "Who Listens to the Radio" hit No. 45 Stateside in 1979, most likely because it resembled a more muscular version of hot rookie Joe Jackson). But if anything, Bleeding Hearts' lowlife seediness suggests a precursor to Nick Cave's Birthday Party. "Paranoise" has free-enough jazz in it to earn the title, and the most dynamic track here, "Drug Life," is seven celebratory minutes of live-on-stage art funk about airplane-glue and record-player addiction (up in the attic, of course) that remained unreleased for 35 years.
Mondo Rock
Primal Park (Aztec Music, 2009; recorded 1978-79)
In 1971, the band Daddy Cool — usually Sha Na Na¬–like '50s revivalists — went No. 1 in Australia for ten weeks with a Cro-Magnon thump called "Eagle Rock," its title inspired by an African-American juke-joint dance from the 1920s. Elton John allegedly ripped it when he made "Crocodile Rock," and the album it came from was one of Oz Rock's first homegrown blockbusters.
Ross Wilson, the singer/guitarist/chief songwriter for Daddy Cool, had been around for years in other bands and would stay around for years after; 1973's All I Wanna Do Is Rock, his only LP with Mighty Kong, is a corker. Later, he made these tracks with Mondo Rock, the best of which ("Down to Earth," "Toughen Up," "The Fugitive Kind," "Love Shock") sound uncannily like the corndog greaser rock of American Fool–and-earlier John Cougar, to the extent that "The Fugitive Kind" has almost exactly the same riff scheme as "I Need a Lover" and a similarly expansive arrangement to boot.
Other numbers, like "The Rebel," are more bohemian Aussie metal meets Southern rock. So you can forgive the occasional predilection for soggy cod-reggae, which became more prominent on later Mondo Rock lineups' albums as the group tried in vain to keep up with Men at Work. They did somehow manage to chart a No. 71 single called "Primitive Love Rites" in the U.S. in 1987, though — riding INXS's coattails or paving the way for Midnight Oil or something.
X
X-Aspirations (Aztec Music, 2009; recorded 1979)
Neurotic, sarcastic, raw, take-no-crap, but ultimately somehow good-humored and humane and entirely unpretentious, the 14 short sharp shocks on this Sydney foursome's debut album assert their discreet presence in a manner that adds up to a formal punk-miniaturist masterwork on the order of, say, Wire's Pink Flag. They smack a lot harder than Wire, though, with Stones and Chuck Berry or rockabilly roll in their rhythm — frontman Ian Rilen had previously played bass in Rose Tattoo; drummer Steve Cafiero used to work as a roadie for the Easybeats, of 1966 smash single "Friday on My Mind" fame; and the tracks were engineered by Lobby Loyde, from Coloured Balls.
The first song, "Suck Suck," hooks like the Stranglers' "(Get a) Grip (on Yourself)." "Dipstick," which opens with somebody hocking a loogie and the title of which indicates what some lady leaves her lipstick on, is power-pop punk as catchy as the first Generation X or Vibrators albums. Lyric-wise, insomniacs stay up late watching dirty movies on TV, police stalk the streets, pensioners hobble around on wooden legs, and a man rants about how he'd rather stay at home than go out to your party or a disco or with a Sheila. The album has been reissued more than once — on Amphetamine Reptile in 1993, for instance — and this version adds three bonus cuts. Either way, it's at least as good as any other album by any other band called X.
Grong Grong
To Hell 'N' Back (Memorandum, 2009; recorded 1983–84)
Whatever Nick Cave's aesthetic faults, the Birthday Party certainly had an interesting effect on the sick-joke direction that certain hog-defiling post-hardcore bands in both Australia and middle America took in the mid 1980s. In that sense, Grong Grong, from Adelaide, might be considered the Down Under equivalent of Scratch Acid or Killdozer, letting their crazed gunk tear itself apart at the serrated seams like Tasmanian devils in a washing machine, yet somehow retaining a beat despite themselves, repeating riffs ad infinitum as wrestler-masked singer/synther/saxer Michael Farkas squeals hysterically about maniacs, murderers, meat axes, and an inviting venue known as "Club Grotesque."
It's all shtick, of course, only intermittently shaping its clatter into audible songs (pinnacle, by far, is the band's uproariously troglodytic theme grunt "Grong Grong," reportedly inspired by a wheat town in the vacant middle of New South Wales). The MC5, Stooges, and Cramps covers are frequently not recognizable as such. But there's an anvil-at-the-bottom-of-the-sea bass throb that drunk Flipper fans would probably appreciate, and it's pretty amusing when Grong Grong confound some radio hosts by winning a band-battle in this retrospective's last few tracks. No wonder Jello Biafra (who contributes a liner endorsement) was a big fan.
Various Artists
Tales From the Australian Underground 1976–1989 (Peel Presents P/L, 2003)
You can find multiple strains to follow among these 44 basically chronological and almost entirely guitar-oriented songs from 43 Australian bands. Radio Birdman's set-opening "Burned My Eye" leads to an R&B-drained fizz-pop fanboy approximation of Detroit rock as typified by Fun Things ("When the Birdman Fly" — fans of fans!), the New Christs, and the tragic Eastern Dark. The Birthday Party's mannered and histrionic yet undeniably compelling monkey-gargle on their 1980 debut B-side "Happy Birthday" results in like-minded goth-blues swamp-shock pretension from outfits like the Moodists and the Scientists (the latter of whom started out surprisingly Buzzockish on their own 1979 debut, "Frantic Romantic").
In general, a mid-'80s turn toward artsy-fartsiness helps loud stuff more than quiet stuff. Pel Mel and Do Re Mi do female-fronted post-punk that would've fit fine on Rough Trade Records; Died Pretty do a lush and gloomy guitar jam that, in retrospect (despite hype to the contrary back then), has nothing whatsoever to do with the Stooges. And the Saints' chip-on-shoulder hoodlum-punk "This Perfect Day," from way back in 1976, beats almost anything that comes after. There's admittedly a good deal of just-okay guess-you-had-to-be-there, and no lack of neat-freak power-pop or college-radio jangle — it was (mostly) the '80s, after all. But by the end, things get more confrontational (Thug's anti-rock Dada novelty), brawnier (a Cosmic Psychos track later half-covered by both L7 and the Prodigy), or both (Venom P. Stinger).
Feedtime
The Aberrant Years (Sub Pop, 2012; recorded 1985–1989)
Here's the new box set that made this column's context seem necessary. Four discs, compiling the four albums this Sydney power trio made with their classic lineup: blue-collar, blues-metal punk as dark as the Birthday Party but as artless as Rose Tattoo or X — the two bands whose gigs guitarist Rick and bassist Allen say inspired Feedtime's "good feel." In the rhythms, you can subliminally detect sources as primal as the Stooges' "I Wanna Be Your Dog," Motörhead's "Lost Johnny" (listen to "Southside Johnny" from Feedtime's self-titled debut), Johnny Kidd and the Pirates' "Shakin' All Over," and, fairly often, guitar-slide Mississippi delta blues. The players sound like they're tripping over one another, defending their turf like shy and cranky hermits. "You take the 49 to Oxford Square / You look out the window to see what's there…A pregnant lady and a bashful boy and a bearded man with a bottled hand," they solemnly growl somewhere beneath all the primordial froth in 1987's "Shoeshine Shuffle."
On the 1988 covers disc Cooper S, they interpret Slade, Lee Hazelwood, e.e. Cummings, and their homies X, but mostly the Rolling Stones (four songs): "Street Fighting Man" and the Animals' "We Gotta Get Out of This Place" come off the most like Oi! music from trapped wombats. Their hypnotized organic motorik dronebeat feels as obsessive as Big Black or Suicide, hurtling down a dirt road full of chuckholes and always threatening to tip over, yet rolling incessantly over everything in its path like the steam shovel in the title track of their second and most intensely realized album, Shovel. Their favorite mundane subject is highway motoring — in Plymouths, Pontiacs, Harleys — and they are hugely onomatopoeic about it. Second favorite: Probably dogs, which may or may not mean dingoes.