The yellowed, matted, sun-worn confetti stomped into the ground under Coachella's Sahara Tent indicates that, yes, someone had a good time here last week. And if you didn't actually attend the first weekend of Coachella 2012, where David Guetta made it rain, it still could have felt like you were there. Despite desert-island rations of cellphone reception, 80,000 people provided no shortage of tweeting, Facebooking, and Tumblbragging. YouTube broadcast high-definition livestreams and archived performances, boasting 7.5 million views within a week. Practically every type of youth-based music collided between Coachella's five stages, so websites promptly piggybacked on the eclectic lineup to delineate their own brands, including Perez Hilton ("Lissie's FULL & Exquisite Coachella Set!"), The Smoking Section ("Watch Frank Ocean's Full Coachella Set"), Pitchfork ("Watch Real Estate's Coachella Set"), and even the SEO magicians at Huffington Post ("Radiohead at Coachella: Band Performs Hits 'Karma Police,' 'Give Up the Ghost' at Music Festival [VIDEO]").
Message-boarders dutifully leaked set lists. Music blogs reported celebrity sightings as if someone had unfurled a red carpet between the festival's lung-clotting dust clouds: Katy Perry! Rihanna! Hasselhoff? All mysteries were unsheathed (the Weeknd appeared in public for the first time), all questions were answered (yes, the fragile manchild Jeff Mangum can handle a festival stage), and all fun surprises became hackneyed #punchlines within hours. Heard any good Tupac hologram jokes lately? This ship not only sailed, but everyone took Instagram pics of it leaving the dock.
So why the hell am I roasting under the nauseating 106-degree Indio sun a week later, staring at old confetti?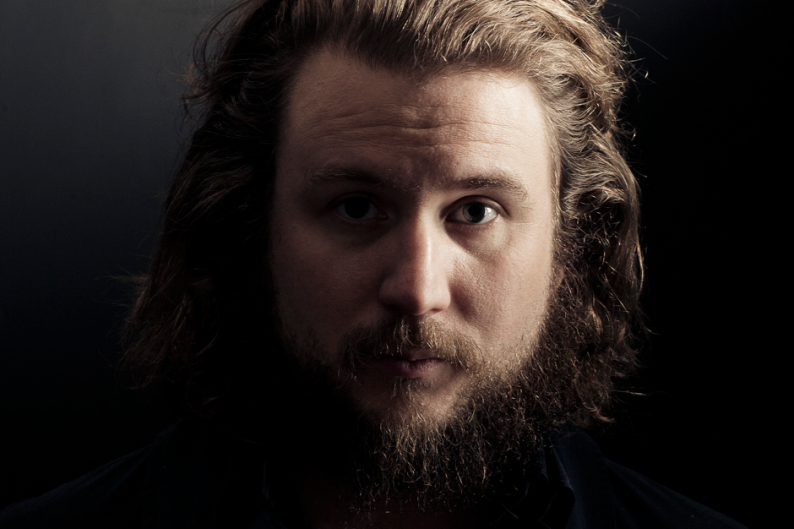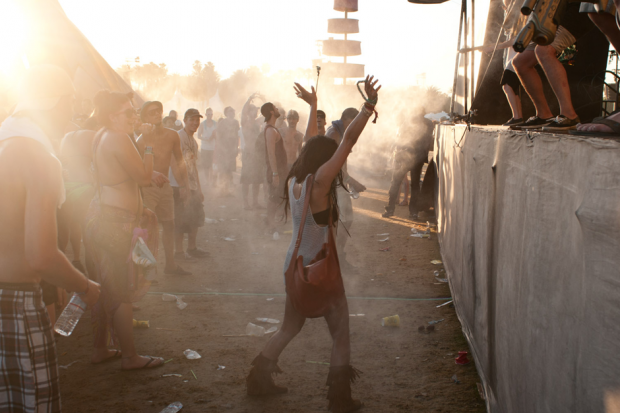 In an unprecedented move, Goldenvoice, the promotion company behind the 13-year-old megafest, announced that it would host two identical festivals in 2012, each held one weekend apart (they weren't kidding about the "identical" part, requesting that the artists play basically the same set both weekends). All 148 acts, from headliners like Radiohead and Black Keys down to buzzbands like tUnE-yArDs and whatever Mantastique is, would play two concurrent weeks. The gamble clearly paid off, as both events sold out within hours. In music circles, that first weekend was covered as intensely as the Oscars or the Super Bowl. So, wouldn't week two be like forcing Meryl Streep to reread her acceptance speech, or flying Ahmad Bradshaw back to Lucas Oil Stadium to rerun his winning touchdown?
The media machine certainly thought so. Marilyn Chung, a photographer who shot both weekends for The Desert Sun, said the shutterbugs working the main stage didn't seem nearly as abundant for Weekend 2 — neither stage-side nor inside the bustling media tent. SPIN's own photographer Nathanael Turner agreed, estimating about a third less photogs than weekend one. What crew remained, he said, skewed a lot younger and clutched more point-and-shoot cameras, implying that those coveted photo passes were given to smaller outlets. Instead of staying for the requisite three songs, lots of photographers were skipping out after just one. "I think people covered the first week because it's the first week," said Chung. "Anything now is just in case something happens."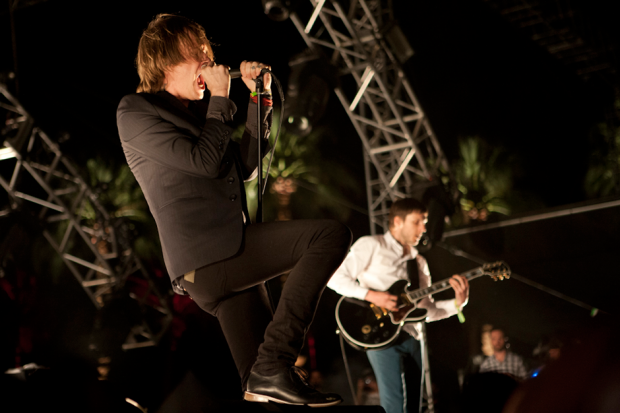 No band summed up this fatigue better than just-reunited Swedish bleatballs Refused, playing their first shows in America after disbanding in 1998. For their second appearance, live-wire lead singer Dennis Lyxzén told the exact same story about playing for 40 kids in Harrisonburg, Virginia, gave a similar speech that started with "People are often skeptical of reunions," and plucked from the very same list of 13 songs. But then, looking out at the desert for the second time in seven nights, he darkly mused, "To us, it's déjà vu. To you, it's a brand new day."
People did their best to keep things fresh. Steve, a cameraman, was shooting JumboTron footage at the Mojave Tent last week, but worked the Gobi Tent this week, a switch-over he said helped keep the visuals interesting for the new audience. "If you have the same crew, you know the music," he said. "But if you get new music, you start to get creative. You're on your toes."
"I'm looking for those surprises," said Eric, a lanky financial adviser and guitarist from New Jersey, still sporting a black Radiohead T-shirt despite the sun's best efforts. In fact, if and when those surprises appear, he felt that the second weekend was actually better for experiencing them. "When Radiohead plays that song off OK Computer or The Bends. When they play 'No Surprises.' It's something that won't be broadcast. It won't be captured on video. So it's mine to have." YouTube's 720p eyes were not on Radiohead this weekend, and ultimately Eric was rewarded with Computer's "Exit Music (for a Film)" and five other songs unique to this weekend. Before arriving, he intentionally avoided looking at the YouTube streams of weekend one, but couldn't resist the temptation to see the set list. "I peeked. I didn't wanna ruin it," he said. "But I peeked."
Did he feel bad about it? "Yeah, I do a little bit."
Balancing that nonstop media input seemed to be the essence of enjoying Weekend 2. Most people I talked to hoped to simply avoid the onslaught of coverage in hopes of having a better festival. "I always go in knowing nothing," said Morgan, an 18-year-old high school senior from Costa Mesa. "Let them surprise you. The mystery is always the best part." Matt, 27, who works in loss prevention in Tucson, Arizona, wanted to maintain the mystery of seeing Refused, but ended up watching the YouTube stream of "Tannhäuser/Derivè." Once it was over, YouTube cycled into an Amon Tobin clip and he kept watching, quickly filling another hole in his schedule. He didn't watch the clips religiously, but he did use the YouTube collection to solve his big dilemma of choosing between Black Keys, Explosions in the Sky, and M83, all playing around 10:15 p.m. on Friday. "The good thing about coming out the second weekend is you get to learn from someone else's mistakes," said Matt. He went with M83.