Yesterday, a new recording of Scarlett Johansson singing Gershwin standard "Summertime" backed by ominous electronics courtesy of Massive Attack's 3D hit the web. But the track, produced by 3D in conjunction with the DFA's Tim Goldsworthy and set for the soundtrack of Mexican director-writer Everardo Valerio Gout's upcoming thriller Days of Grace, is only one of many leftfield musical combinations for the husky-voiced actress-singer. Although we'll confess to being tempted to try to find room in the headline for a "Hoarse Whisperer" joke, Johansson's moonlighting efforts can be far above the (admittedly low) standards for actors-ternt-sangas. Because we at SPIN are here to help, we've ranked her moonlighting efforts for you below, from unsurprisingly-execrable-like-"Party All the Time" to the surprisingly-good-like-Steve-Martin-doing-bluegrass.
10. "Last Goodbye," covering Jeff Buckley
Faceless lite-FM piano rendition of one of the best-known songs by a guy whose own out-of-this-world vocal chops, guitar-arranging skills, and untimely death have managed to obscure the fact that, yeah, despite his undeniable way with a cover, Tim Buckley's son wrote pretty meandering, histrionic songs. From 2009's He's Just Not That Into You soundtrack, this version's spare arrangement demands a powerful singer who can overwhelm the song. Johansson isn't it. https://www.youtube.com/embed/CiDKdROuraI?version=3
9. "Bullets," covering Steel Train
Her voice sounds like it's coming from down a well, but the New Jersey rockers' reggae-lilting, generically overwrought bro-Springsteen-isms about cars, youth, and death should've stayed down there with her. https://www.youtube.com/embed/7JyiJ1YRTt0?version=3
8. "I Kissed a Girl," by Katy Perry
Johansson's lips inspired this 2008 smash, by the California gurl who has since gone to even bigger commercial successes. That's all. https://www.youtube.com/embed/3fBdgZUtpBg?rel=0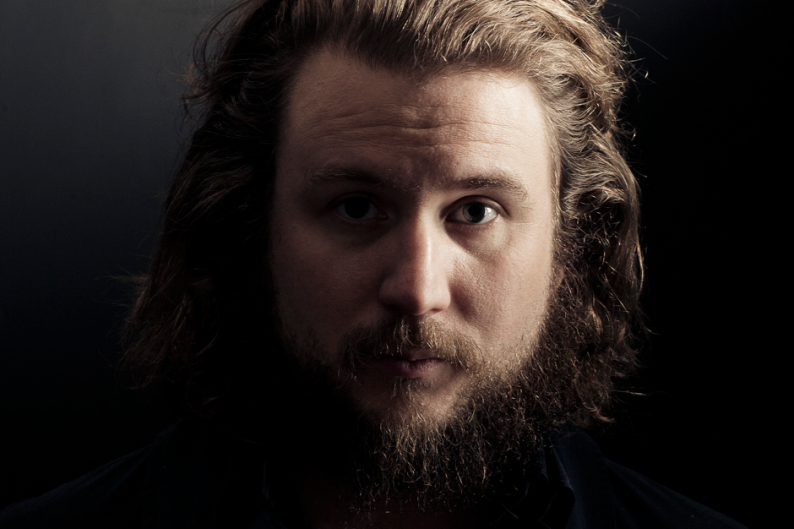 7. Break Up, with Pete Yorn
This 2009 collaborative album, Johansson's second full-length, returned her to the sultriness that made her a sex symbol, except with one hugely glaring problem: It's really more of a Pete Yorn record, and the New Jersey folkie doesn't write 'em like "Black" anymore. She & Him win this round. https://www.youtube.com/embed/eRtydnIycCY?version=3
6. "One Whole Hour," by film composer J. Ralph
From the soundtrack to 2011 autism documentary Wretches & Jabberers, which also featured performances by Antony, Devendra Banhart, and many others, this "Stairway to Heaven"-tinged folk ballad at first seems like it's repeating the "Last Goodbye" mistake of making Johanssons' voice do too much of the work. But she atones with some of her most richly colored cooing yet, bolstered by the languid but vibrant acoustic backing. When she sings, "But I've gotta ask, when am I done waiting?" you wouldn't know she was a movie star if we hadn't already told you. https://www.youtube.com/embed/SYMRMb3oDts?version=3
5. "What Goes Around … Comes Around," by Justin Timberlake
No, this melodramatic nine-minute video doesn't really make much sense, and neither Johansson nor Timberlake acts particularly well in it. And yes, it's a for a 2007 FutureSex/LoveSounds revenge-breakup song that's basically a lesser "Cry Me a River." But once you've watched it, try forgetting it. https://www.youtube.com/embed/TOrnUquxtwA?version=3
4. 3D vs. Scarlett Johansson, "Summertime"
Johansson made her debut as a recording artist in her own right with a wan and frankly ordinary-sounding version of "Summertime" back in 2006. Though it's perhaps not the most demanding song, her vocal — a re-recording, we think? — gains an appealing smokiness via 3D and Goldsworthy, and the menacing spaghetti-western electro-rock behind her is an improvement upon her previous version's limp strings. Rich, good-looking, and smart enough not to overstay its welcome.
3. "Brass in the Pocket," singing the Pretenders karaoke
Technique has nothing to do with this pink-wigged musical come-on from 2003's Lost in Translation, the film that probably defines Johansson for a lot of music fans. If there anyway way we could think of to sneak My Bloody Valentine's gorgeously bleary "Sometimes," included on the soundtrack, into this list, we would, but either way her character's siren call to Bill Murray's "More Than This" response should go down as one of Johansson's most enduring musical crossovers.
2. Anywhere I Lay My Head, covering Tom Waits with producer Dave Sitek
A perversely beautiful album that works best in the shadows. Rather than paying tribute to Waits by rattling off the most obvious hits, Johansson and Sitek dig deeper. Rather than playing up her sex-symbol status with come-hither vocals, she intones with the deep affectlessness of a truly chilling ghost. Only TV on the Radio whiz Sitek really allows himself to be himself, drowning his muse in a dizzying space-rock maelstrom. This one's better than you thought, promise. https://www.youtube.com/embed/USiLOQFW3X4?version=3
1. "Just Like Honey," with Jesus and Mary Chain
Five years ago at Coachella, Johansson joined the U.K. noise-mongers onstage, helping sing one of their best songs, which not coincidentally was a highlight Lost in Translation's soundtrack. People have quibbled with her (perfectly indie-rock, we say!) vocal performance, but as much as we're fond of Anywhere I Lay My Head, it's hard to think of a single moment in Johansson's singing career that can stand above this collision between her two worlds. Jesus and Mary Chain's cosign is just one more reason not to laugh Johansson's musical efforts off like David Hasselhoff. It's not like she needs the money or attention, but she has approached music with a boldness that rises above mere vanity-project status. https://www.youtube.com/embed/G3Y_Kp3qNM0?version=3