30 Must-See Acts at Coachella 2012
If your view of the summer involves any variation on the phrase "Get hot or go home," then Coachella may be the oh-the-humanity, polo-field throwdown of your dreams.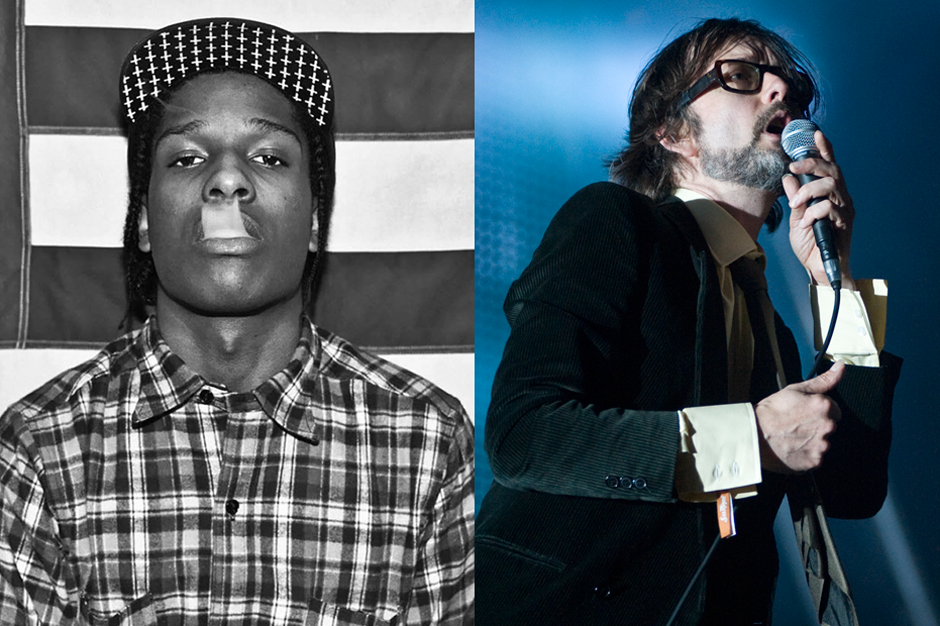 Coachella has groomed its golden goose by mixing high-profile reunions (Rage Against the Machine, Pixies) with notoriously steamy dance-tent bacchanals and a sprinkling of celebrity seasoning (from Danny Devito and Drew Barrymore to Paris Hilton and Lindsey Lohan). And the goose just keeps getting plumper, as the festival expands this year to feature the same lineup of acts over two weekends. If your view of the summer involves any variation on this phrase — "Get hot or go home" — then Coachella may be the oh-the-humanity, polo-field throwdown of your dreams. Here's an eclectic sampling of 30 acts (including A$AP Rocky and Pulp, pictured above) who will have you counting your blessings even if you've lost your shoes. CHARLES AARON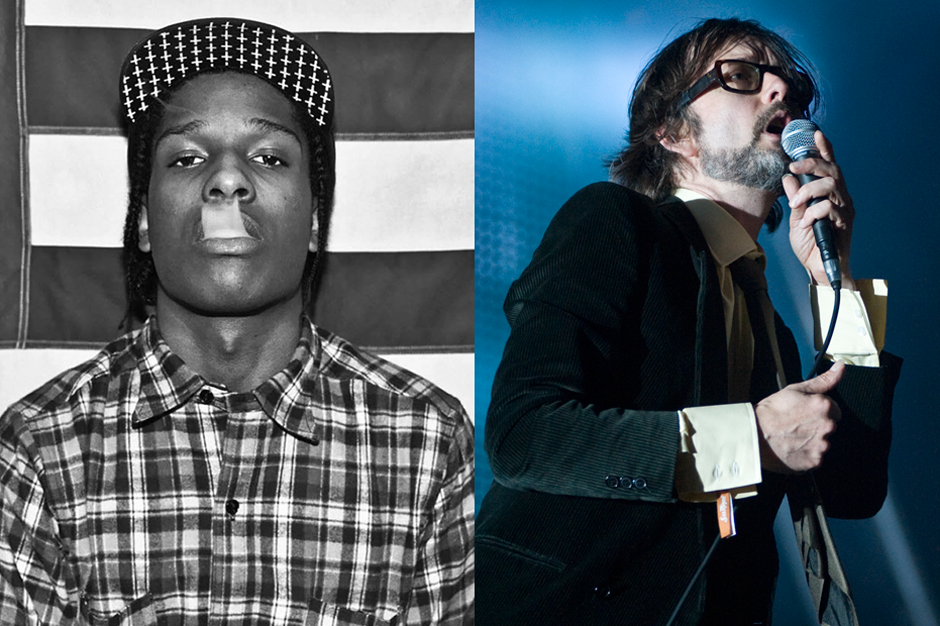 Coachella has groomed its golden goose by mixing high-profile reunions (Rage Against the Machine, Pixies) with notoriously steamy dance-tent bacchanals and a sprinkling of celebrity seasoning (from Danny Devito and Drew Barrymore to Paris Hilton and Lindsey Lohan). And the goose just keeps getting plumper, as the festival expands this year to feature the same lineup of acts over two weekends. If your view of the summer involves any variation on this phrase — "Get hot or go home" — then Coachella may be the oh-the-humanity, polo-field throwdown of your dreams. Here's an eclectic sampling of 30 acts (including A$AP Rocky and Pulp, pictured above) who will have you counting your blessings even if you've lost your shoes. CHARLES AARON
3. Amon Tobin : ISAM Live
3/32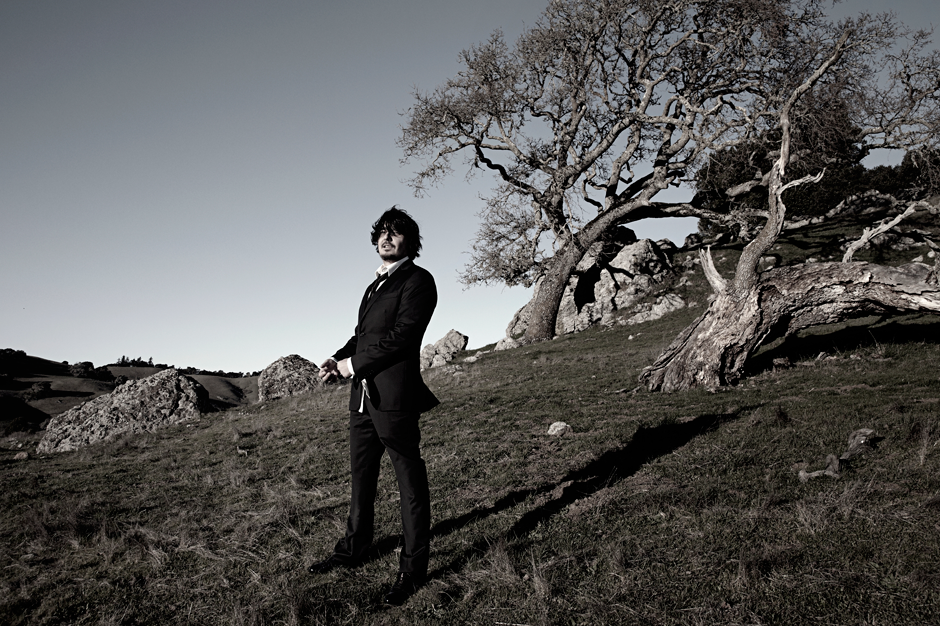 Reason to Run, Not Walk: Since every DJ at Coachella will be fighting to cave in your chest with nuclear bass drops, you'd be wise to catch this more nuanced veteran, who reclines on the dividing line between MoMA-ready sound design and chillcentric beat science. Did we mention he'll be playing inside a giant Q-Bertian ziggurat blinking with insane computer projections?
Need More? After a triumphant run with his elaborate ISAM audio/video set-up late last year, Tobin is creating "a new look" for an American victory lap in September. Hardcore Tobinites should look for the upcoming seven-CD/six-10-inch/one-DVD Boxset. CHRISTOPHER R. WEINGARTEN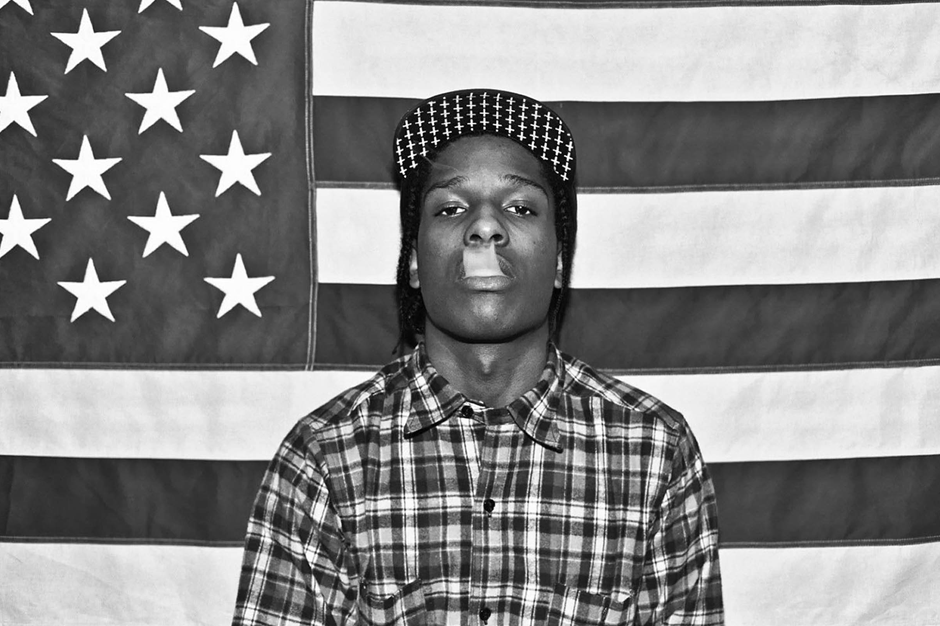 Reason to Run, Not Walk: Virtually every time this Harlem-bred rapper and his A$AP Mob crew (a saber-toothed, East Coast cousin to L.A.'s Odd Future collective) takes over the stage, something tumultuous is bound to happen. Though recent sets at CMJ and SXSW have ended in turmoil, both Rocky's pit-stoking energy and his slurry hooks (see: last year's likable-in-spite-of-itself LIVELOVEA$AP mixtape) are undeniable.
Need More? Will also be playing the Bonnaroo, Bamboozle, Primavera Sound, and Pitchfork festivals, in addition to a slew of European dates opening for Drake alongside Kendrick Lamar. DAVID BEVAN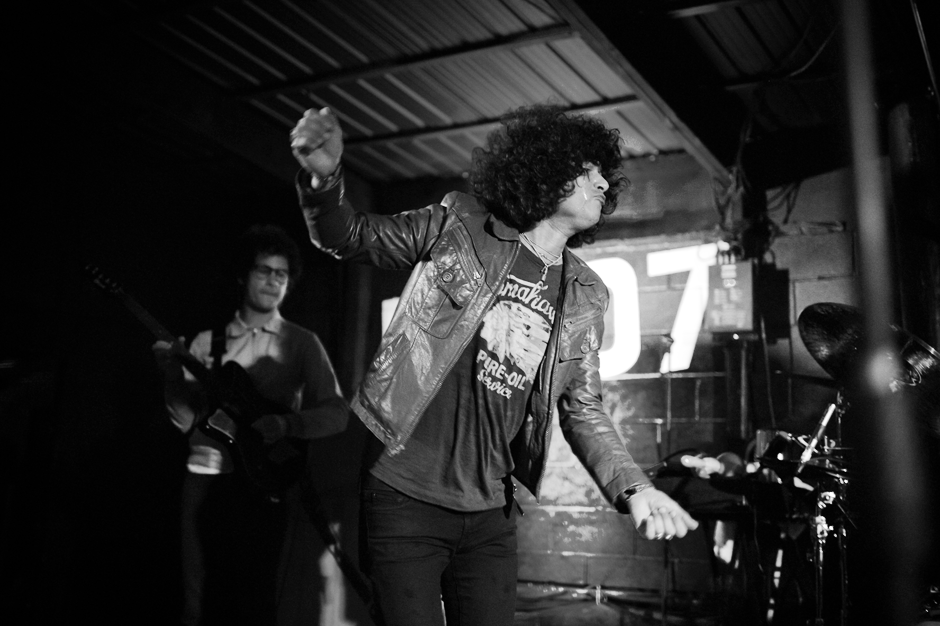 Reason to Run, Not Walk: Nothing like breaking up for 11 years to catapult your group from thrillingly volatile indie-punk almost-weres to big-ticket, festival-headlining world-beaters (who, in retrospect, were perhaps Y2K's greatest live rock band). Reports from this week's warm-up shows in their native Texas suggest that the band members are no longer seething at each other, but the songs are still tightly coiled. And if you don't run, you'll be stuck standing behind a ton of kids who were nine years old when "One-Armed Scissor" briefly reigned o'er modern-rock radio.
Need More? Well, there's Lollapalooza in August. And where there's two major festivals — and enough money being thrown around to ensure that any ill feelings remain in check — there's hope. But a new album and proper tour? Not likely. STEVE KANDELL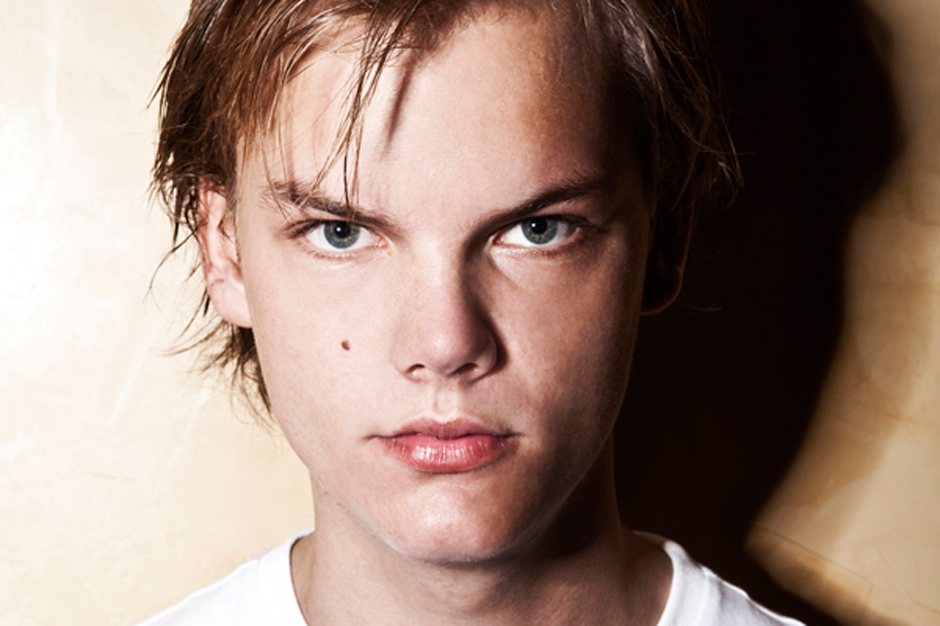 Reason to Run, Not Walk: Already an international sensation on the strength of his bubble-house anthem "Levels" (with its exhilarating sample of Etta James' "Something's Got a Hold on Me"), Avicii is well on his way to being electronic music's next crossover sensation in America. (Madonna chose his set at Miami's Ultra Music Fest to coyly promote her MDNA album by namedropping her gal pal Molly.) Hell, his name's already in a bigger font on the Coachella poster than Skrillex's was last year!
Need More? Dude will be headlining enormodomes from here to July…and he doesn't even have an album out! C.W.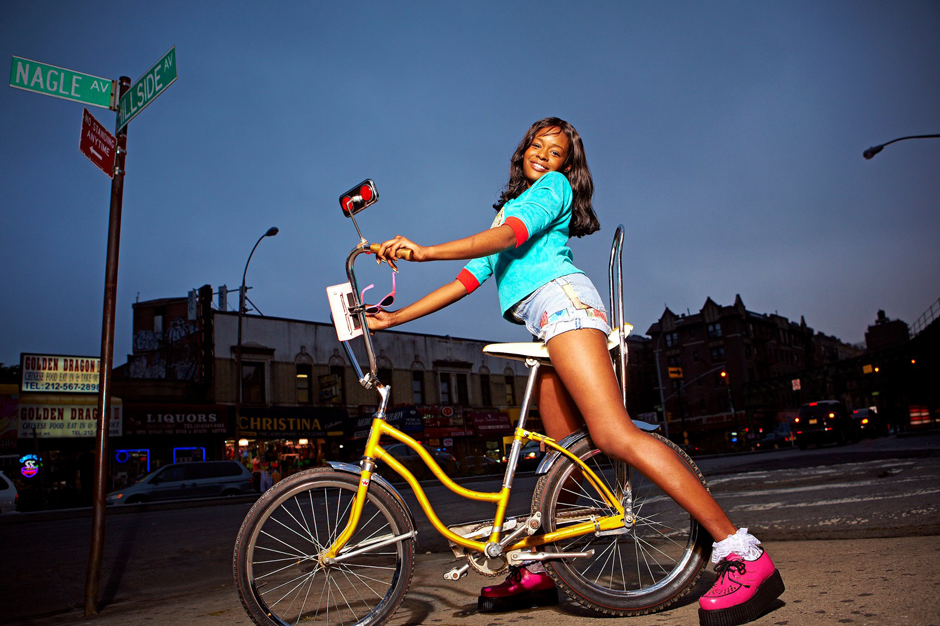 Reason to Run, Not Walk: On the strength of "212," a snarling, shape-shifting sliver of house-driven blog rap, this Harlem-bred Nicki Minaj disciple (and fellow LaGuardia High School of the Arts alumna) transformed from XL Records signee-turned-refugee to one of 2012's most magnetic arrivals. And since parlaying the online applause into a major-label deal and audiences with both Karl Lagerfeld and Kanye West, Banks and her special brand of swagger are becoming more recognizable at an exponential clip.

Need More? She'll be spending her summer bouncing between European festivals, from Reykjavik to Ibiza and everywhere in between. D.B.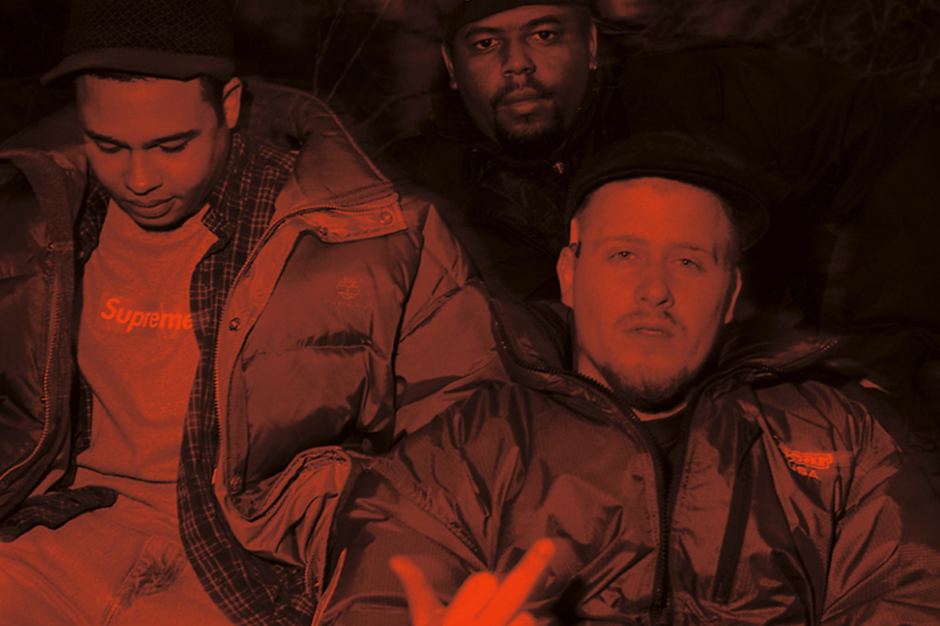 Reason to Run, Not Walk: The reunion of these '90s indie noise-rap pioneers couldn't come at a better time: The trio practically invented Odd Future's independent-as-fuck hustle, Death Grips' blustery cacophony, and the New York-centric, smart-ass grind of Das Racist. Plus, when was the last time you saw a rap group actually give their DJ (Mr. Len) multiple scratch solos onstage?
Need More? You're probably out of luck! These are the very last reunion shows CoFlow has booked, presumably since El-P is going to have a fairly busy 2012 promoting his corrosively moody third album Cancer For Cure, due next month. C.W.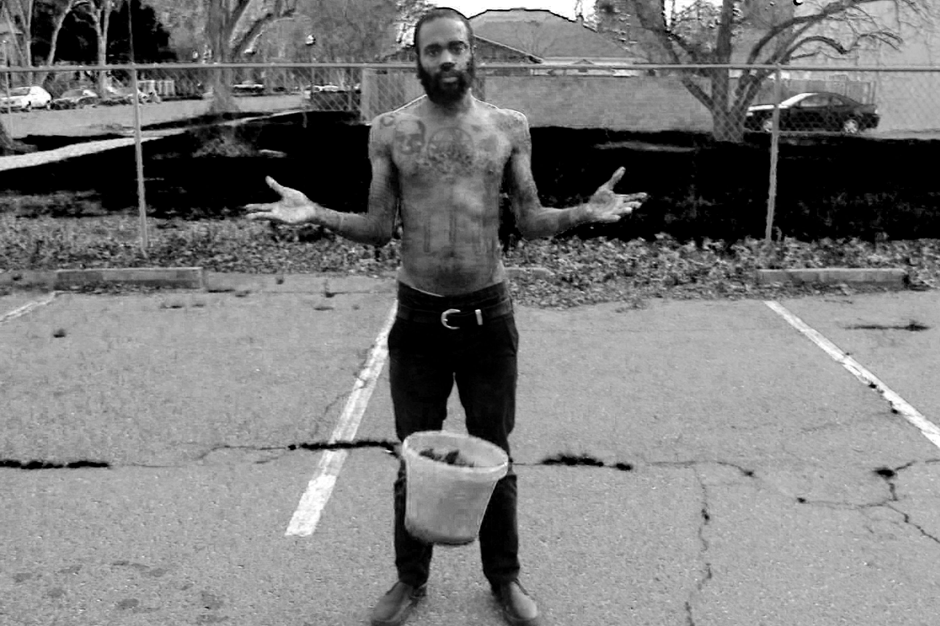 Reason to Run, Not Walk: Like a searing art-rap road-rash, Death Grips masterfully combine bellowing slow-flow rhymes, screechy Black Flag samples, and the lunatic genius from Hella going buck fuckin' wild on drums. Somehow, they've ended up on a major label, so you can watch Epic Records recklessly gamble with that Sean Kingston money in real time!
Need More? Death Grips are releasing two albums in 2012 and touring like champs. You'd have a harder time avoiding them. C.W.
10. Dr. Dre & Snoop Dogg
10/32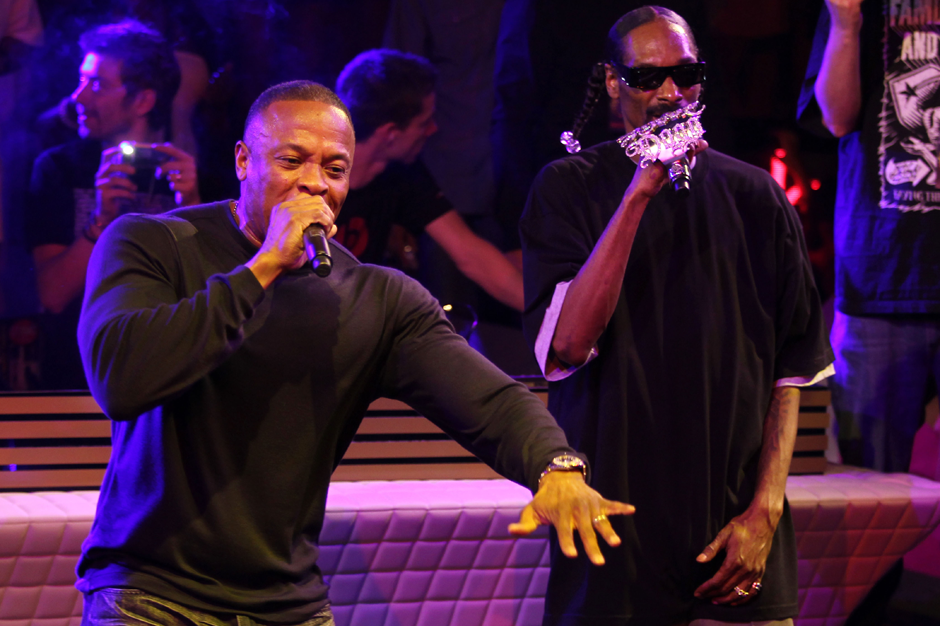 Reason To Run, Not Walk: This year's '90s-flashback reunion attempts to return us (not really) to the post-L.A. Riots era when the simple act of firing up a fatty and chanting "rat-a-tat-tat" had a vaguely political edge. In reality, be prepared for the festival-size equivalent of Old School's "Mitchapalooza," which means a sound system that could threaten to crumble the San Gabriel mountains, enough smoke to worry the forest service, an epic ego-swordfight of special guests, and lots of red-faced bros scream-rapping until they pass out. The blaze-one-up vibe has been compromised somewhat by the sudden death of Dre's son, but the G-funk rumbles on.
Need More? Eat a dick, skeezix, this particular bill is a one-off, and as long as Beats By Dre headphones are selling, there's no reason to hit the road. C.A.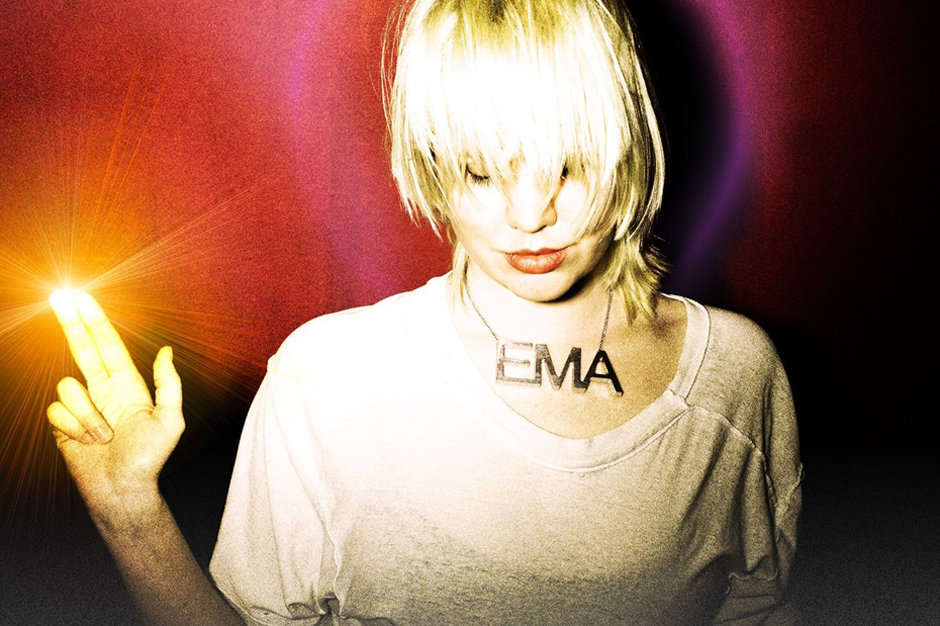 Reason To Run, Not Walk: South Dakota-born, alt-rock confessionalist Erika M. Anderson always delivers nothing less than a harrowing, deeply entrancing performance, spiking her fraught lyrics with electric guitar skree and strains of ghostly folk. You may not see a more disturbingly spellbinding set all year.
Need More? Post-Coachella, EMA will head to Europe for dates in late May and early June before returning to play Bonnaroo. DAVID MARCHESE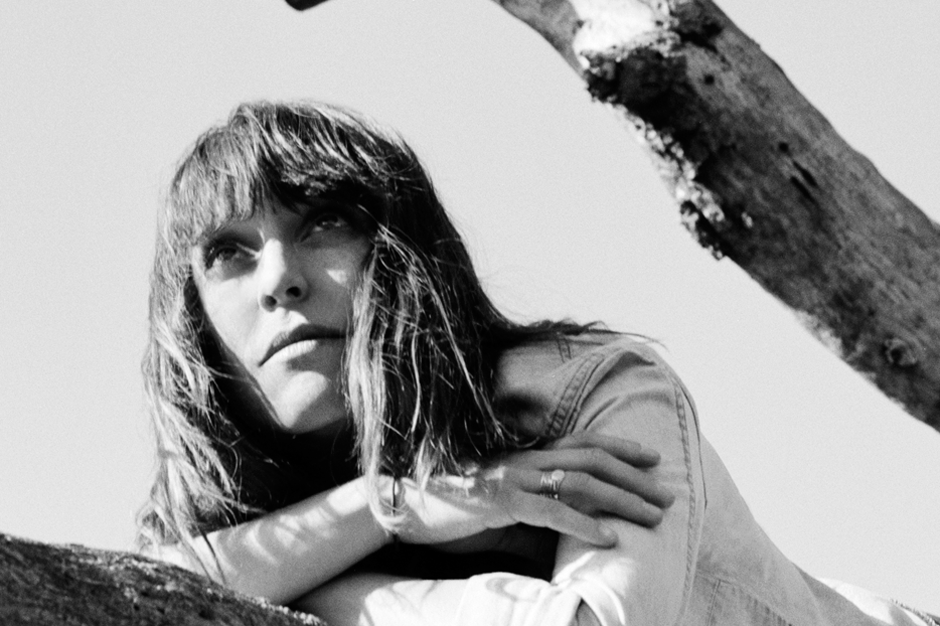 Reason to Run, Not Walk: Coachella doesn't have a comedy stage, but you may leave the Canadian singer-songwriter's set with sore cheeks anyway (at a recent New York gig, she charmingly devastated a fan who hopped onstage and wouldn't ditch his camera phone). Her band, which now features indie vocal trio Mountain Man, boasts E Street-level precision, making tracks from last year's Metals sound like rustic classics. Bonus: Ms. Feist, a criminally underrated guitarist, is handling virtually all six-string duties herself.
Need More? The Feist road show only extends into early May, but she and Mastodon (yes, that Mastodon) agreed to cover each other's tunes for a Record Store Day single as Feistodon. CARYN GANZ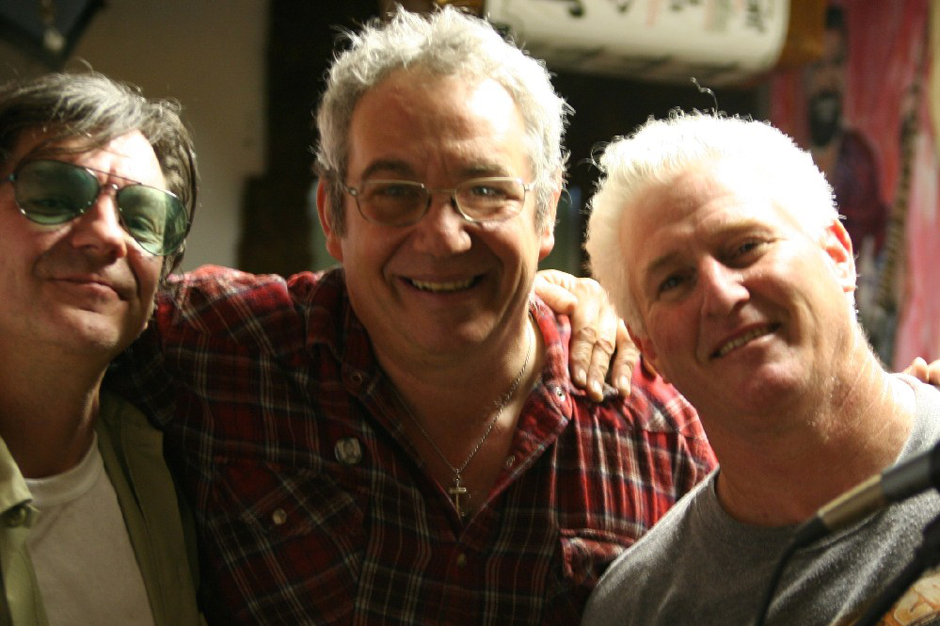 Reason to Run, Not Walk: Nearly lost in all the reunion fever that marks the beginning of festival season is the return of lovable indie-alt lunks fIREHOSE after 18 years. With singer Ed Crawford quasi-replacing the late d. boon alongside Mike Watt and George Hurley, the band never quite climbed out of the Minutemen's imposing shadow, despite a solid five-album, eight-year run (material from their last three years, when they were signed to Columbia, comprises a new two-disc anthology). Nearly two decades later, and free of expectations, here's a chance for fIREHOSE to be reconsidered on their own merits.
Need More? Coachella actually comes at the end of a two-week West Coast swing, so it's certainly conceivable that they'd bring their spiel east. S.K.
14. Flux Pavillion & Dr. P
14/32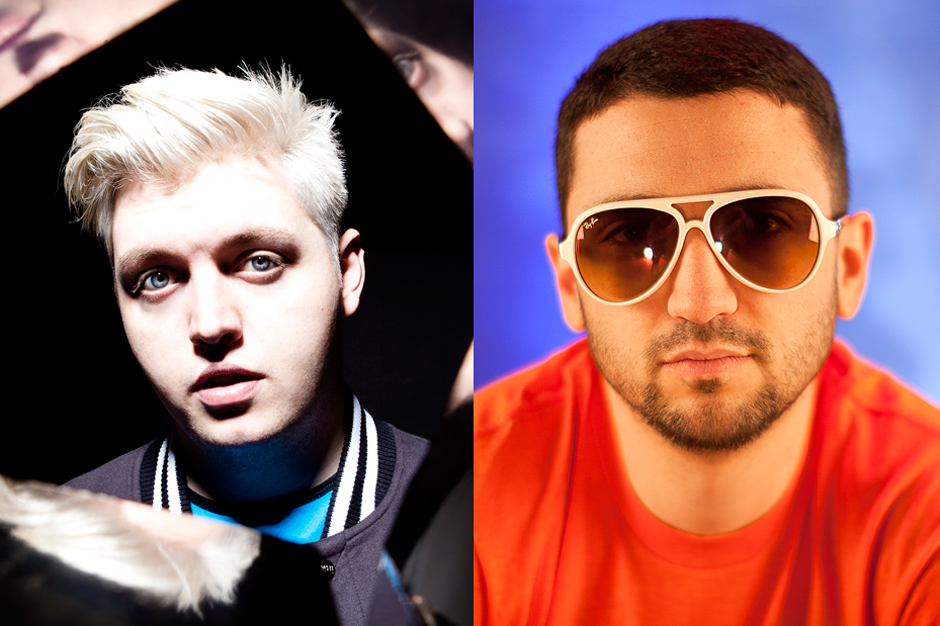 Reason to Run, Not Walk: With a masterful grasp of bludgeoning dynamics and an intuitively funky swagger (instead of, say, a predisposition for douchey chest-bumping), U.K. producer/DJ Joshua Steele is one of the few artists to establish a sound that might translate outside the dubstep diaspora. Sampled on Watch the Throne, he also unleashed the definitive drop of 2011, "Bass Cannon," while he and Doctor P (co-founders of the Circus label) have teamed for tracks that titillate both bros and average shmoes ("Superbad," their remix of DJ Fresh's "Louder").
Need More? Starting with a May 10 date at New York's Roseland Ballroom and ending with a mid-June appearance at Spring Awakening in Chicago's Soldier Field, Flux will be crisscrossing the U.S., visiting everywhere from Tulsa, Oklahoma to Richmond, Virginia, to Columbus, Ohio. C.A.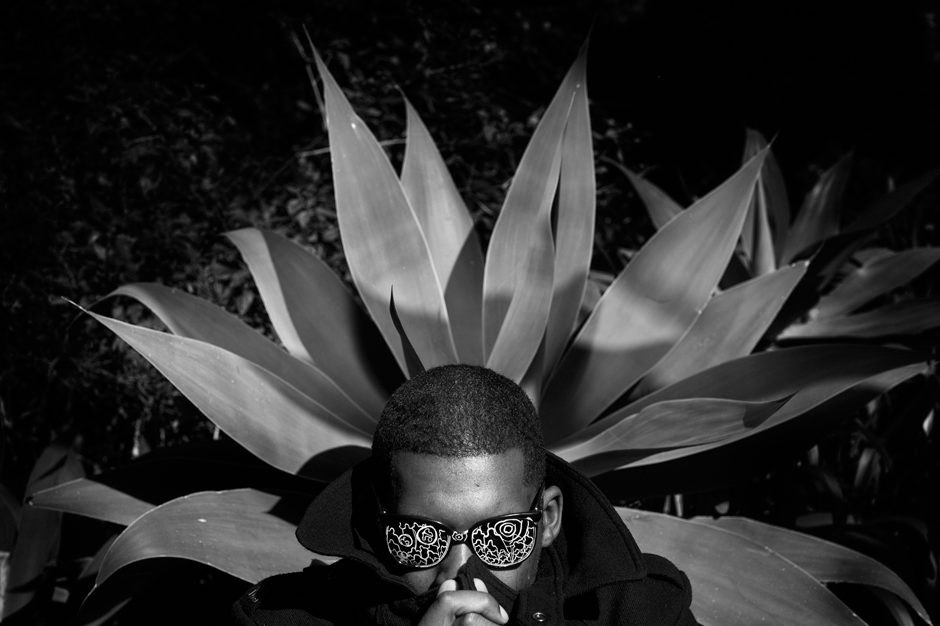 Reason to Run, Not Walk: Best-known as the psychedelic digital-soul experimentalist behind Adult Swim's most mind-bending musical interludes, FlyLo proved with 2010's Cosmogramma that even more beat-music treats abound beyond the 30-second mark. At the festival, he'll debut tracks off his still-wet new album.
Need More? No worries. Catch him at Bonnaroo in June or the Bloc Festival, Forecastle, and Pitchfork in July. MELISSA GIANNINI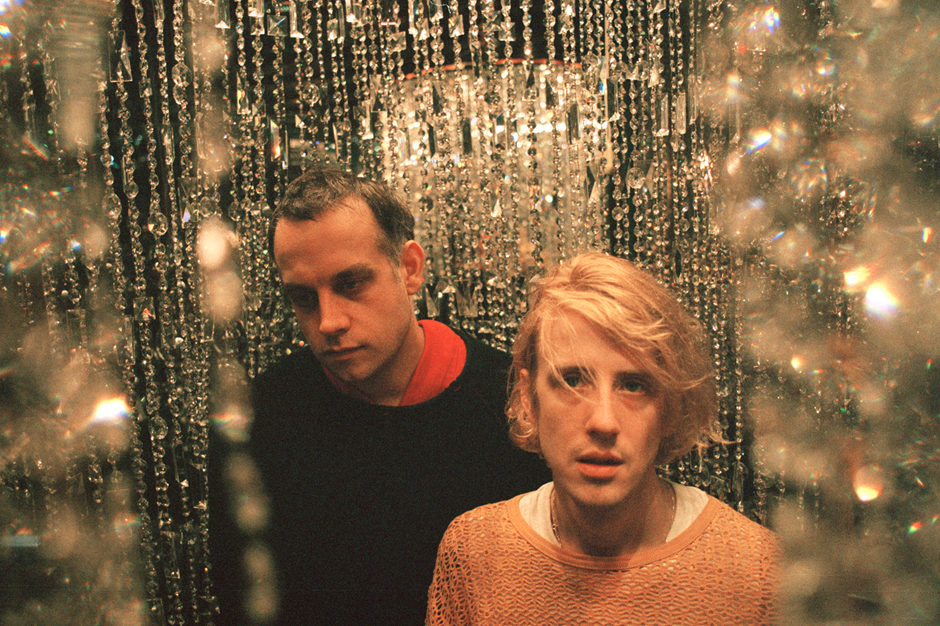 Reason To Run, Not Walk: There was a time when Christopher Owens' lightly psychedelic, heavily emotional lo-fi rock seemed too fragile for this world. Not anymore. Abetted by guitarist John Anderson's fireworks and a bevy of soulful backing singers, the band is now a full-on, life-affirming rockstravaganza.
Need More? The epically ascending "My Ma," from 2011's Father, Sun, Holy Ghost, is being released as a limited-edition vinyl single on May 22. That same month, the band also has a series of gigs lined up in Europe. D.M.
17. Godspeed You! Black Emperor
17/32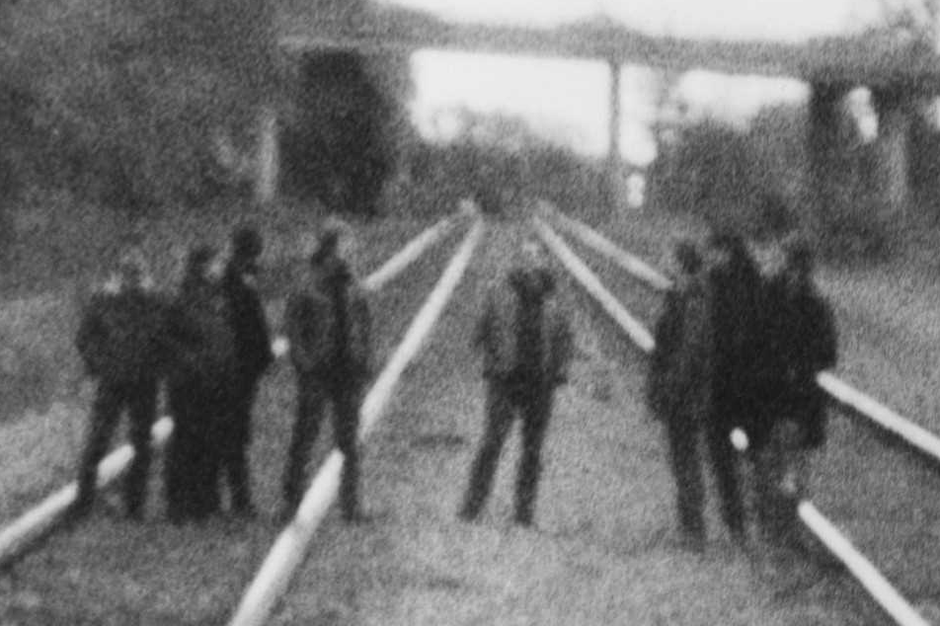 Reason to Run, Not Walk: After seven years of silence, these Montreal post-rock recluses have been bringing monstrous drones and monumental crescendos all over the planet. It requires a little patience, but their flickering projections and minimalist swarms of violins are sure to work you into a trance (if heatstroke and beer haven't accomplished that already).
Need More? Despite being the bleeding definition of cult heroes — as their 20-minute songs and Tony Conrad worship attest — Godspeed are hitting the 2012 festival circuit like rock stars. Beyond Coachella, they've got headlining slots at Pitchfork Festival and ATP New Jersey. C.W.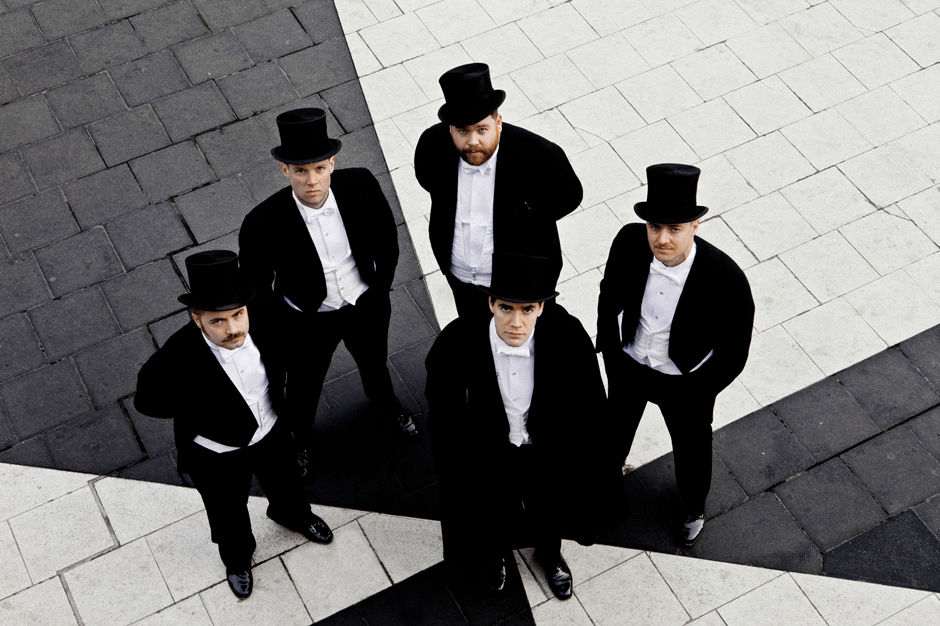 Reason to Run, Not Walk: No longer employed by Interscope and working under the pressure to please Jimmy Iovine and save rock'n'roll (equally irrational projects), the monochromatically dapper Swedish garage rockers are self-releasing Lex Hives, their first record in five years, this June, and their Coachella run is the first salvo in what will surely be a long summer of Pelle Almqvist shouting jubilant aphorisms from American stages. The new stuff sounds like the old stuff — short, sharp, more than a little silly, and undoubtedly perfect for a hazy, late-afternoon buzz.
Need More? The Hives are in Europe through May, but it's safe to say that they didn't reboot their career not to promote it within an inch of their lives. S.K.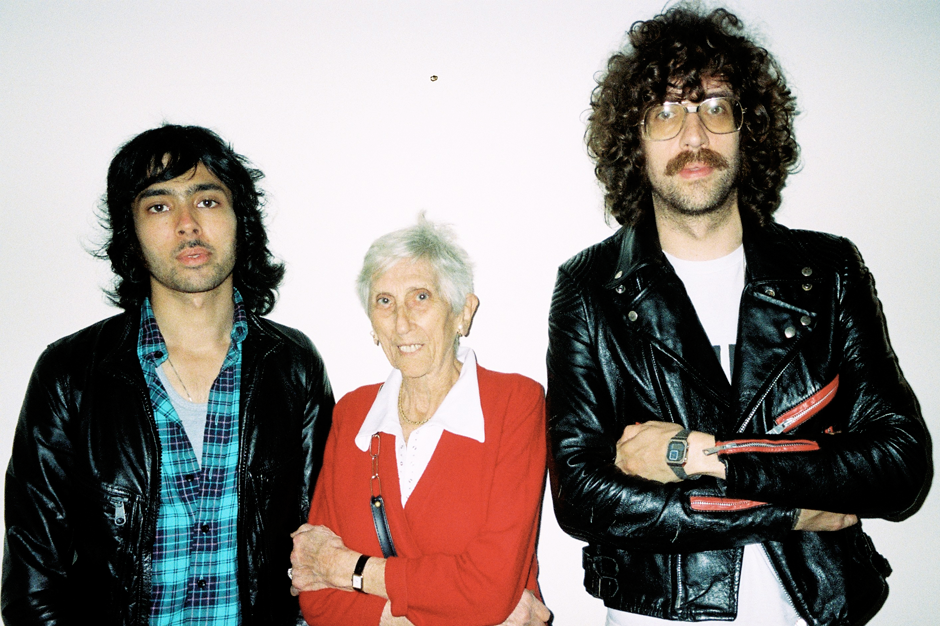 Reason To Run, Not Walk: The icy-cool yet ridiculously overblown French duo of Gaspard Augé and Xavier de Rosnay can always be counted on for a bone-crushing blast of arena-rave theatrics. But the prog-posturing steeze of 2011's underrated Audio, Video, Disco should give the guys an excuse to pull out even more stops for what should be an uproariously awesome spectacle.
Need More? Justice is on a quick run of West Coast shows post-Coachella. Then they're off to Barcelona's Primavera Sound festival. D.M.
20. Seun Kuti & Egypt 80
20/32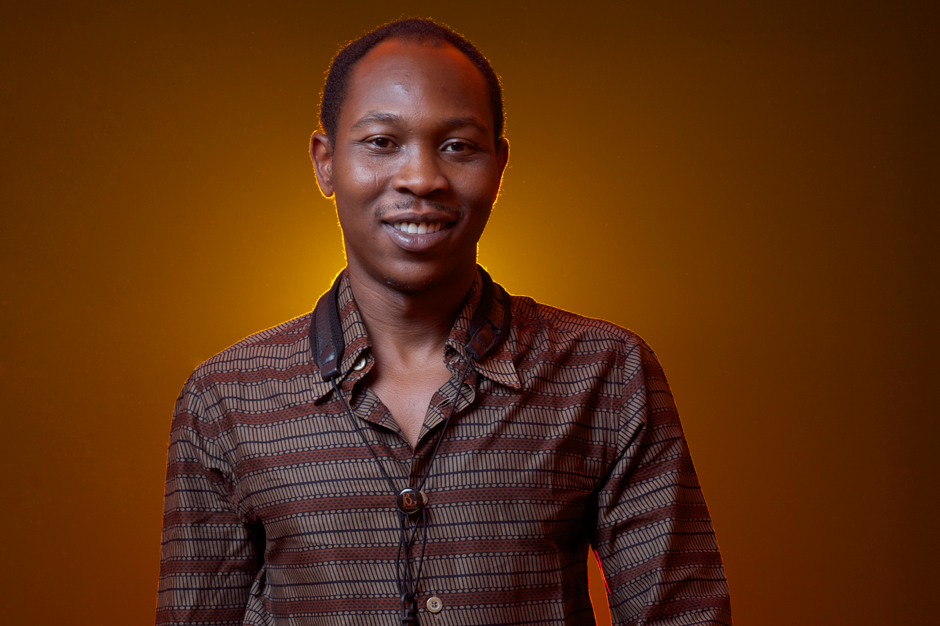 Reason to Run, Not Walk: If there's only gonna be one group of African musicians on this lineup, they might as well be some of the best. Seun Kuti is the youngest son of Fela, and his equal parts reverent and rewired take on classic Afrobeat is backed by members of his dad's band Egypt 80, the hard-charging crew responsible for some of the greatest music ever committed to wax.
Need More? Kuti is touring the U.S. through May; also check for the Spoek Mathambo remix of "Good Leaf," a song off Kuti's excellent 2011 album From Africa With Fury: Rise. C.W.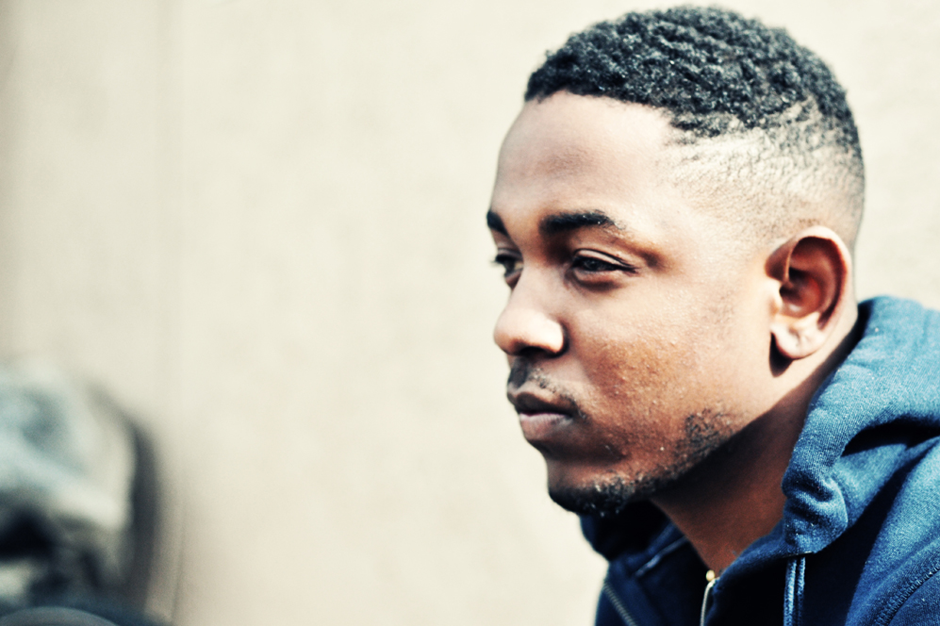 Reason to Run, Not Walk: The brightest light in the brightly burning Los Angeles-based Black Hippy collective, Lamar has an earnestly spirited, but tough-minded grit that belie his youth. Last year's eye-opening Section:80 mixtape brought with it heaps of plaudits as well as a place on Dr. Dre's recently resurrected Aftermath/Interscope imprint. Having just collaborated on SoCal paean "The Recipe," the two may (fingers crossed) just end up on a stage together at some point during the festival.
Need More? Will also play Bonnaroo and Pitchfork Festival, in addition to a spate of dates opening for Drake. D.B.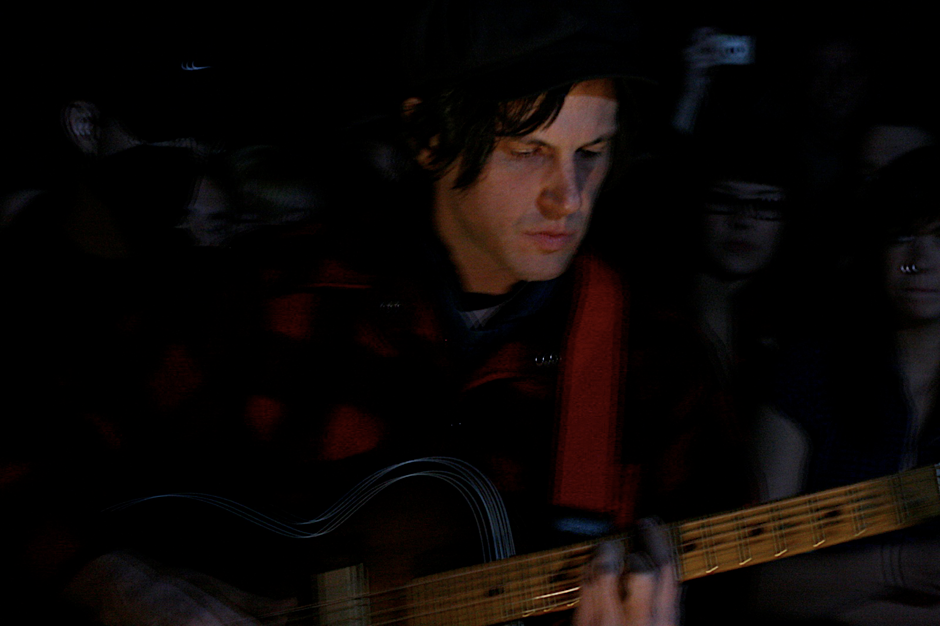 Reason to Run, Not Walk: Wasn't long ago that the notion of this infamously reclusive Neutral Milk Hotel leader playing Coachella would have been as unthinkable as J.D. Salinger signing copies of Nine Stories at Comic Con. But after a couple of one-off performances last year yielded a successful mini-tour of theaters — his first proper shows since the late 1990s — Mangum's inclusion on the lineup is less about Garbo-esque novelty than hearing a stripped-down "Holland, 1945" in the Palm Desert sunset, which should be dramatic enough.
Need More? One festival could certainly beget more festivals (and Coachella will come on the heels of his own curated ATP bill in England in March, plus a few West Coast dates). But if you're shrugging your shoulders and figuring you can just catch this guy "next time," be prepared to possibly wait a decade. S.K.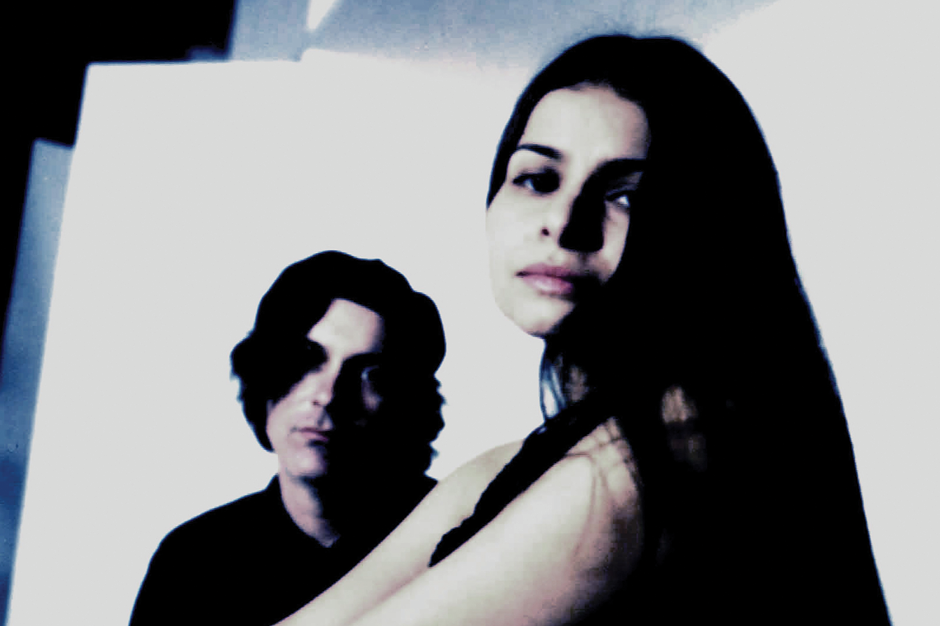 Reason to Run, Not Walk: The post-Mazzy gauze-pop sound has long since eclipsed the actual output of its source, but all signs point to the duo of Hope Sandoval and David Roback finally releasing a new full-length this year — their first since 1996. Last year's double-single appetizer proved to be just as staggeringly dreamy as any of the spun-sugar, middle-school-dance standbys on So Tonight That I Might See — and the perfect sonic accompaniment to getting lost in the desert haze or the twinkling stars.
Need More? After Coachella, Mazzy will hit the European festival circuit (Field Day, Forbidden Fruit, Way Out West, and many more) — plus there's always that new album to look forward to. M.G.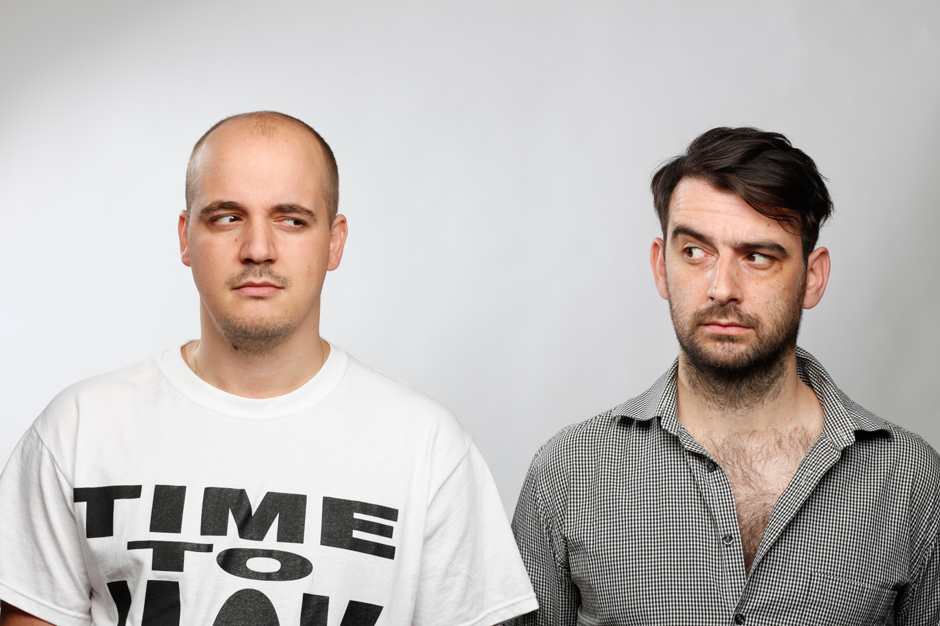 Reason to Run, Not Walk: Keep an eye out for fellow festivalian Thom Yorke dancing (and maybe, just maybe, singing) during this veteran Berlin production duo's set. No matter what you choose to call their exuberant, eccentric, and slightly absurd brand of boundary-blurring electro — grime, techno, dubstep, acid-hop, whatever — chances are, you'll be dancing too.
Need More?: The duo's Coachella dates bookend a short North American tour that includes stops in New York, Boston, Montreal, and Chicago. Then it's off to South America and back to Europe for a string of festival dates. M.G.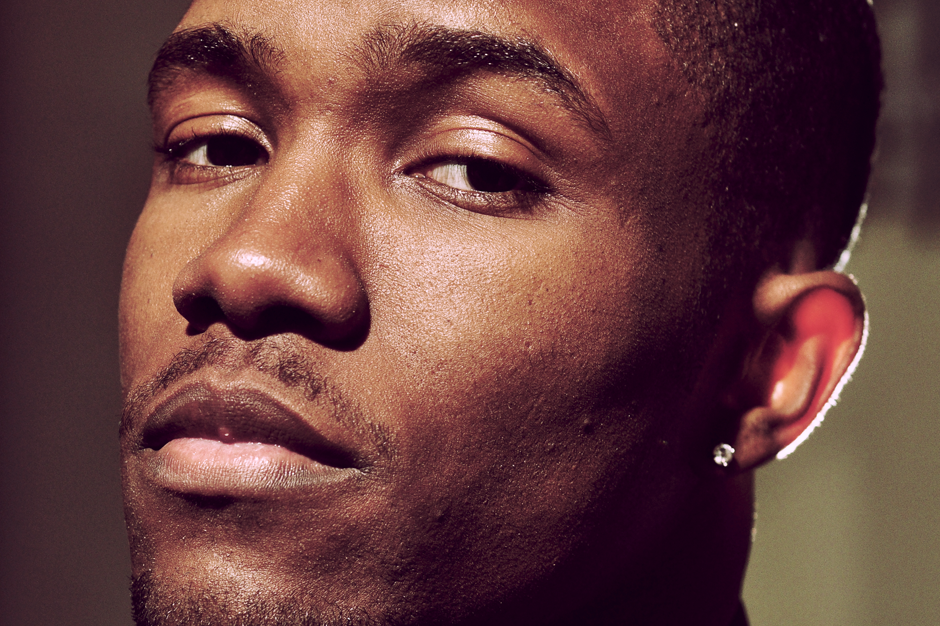 Reason to Run, Not Walk: Frank Ocean is the most spine-tinglingly talented young singer-songwriter currently working, and the chance to see him simultaneously hush, melt, and dazzle many thousands of unsuspecting festival waste cases with his celestial croon should be one of Coachella 2012's signature moments.
Need More? With anticipation building for his second album, which he's apparently still completing, Ocean will make a jaunt through Europe in August and September, opening a series of dates for Coldplay. C.A.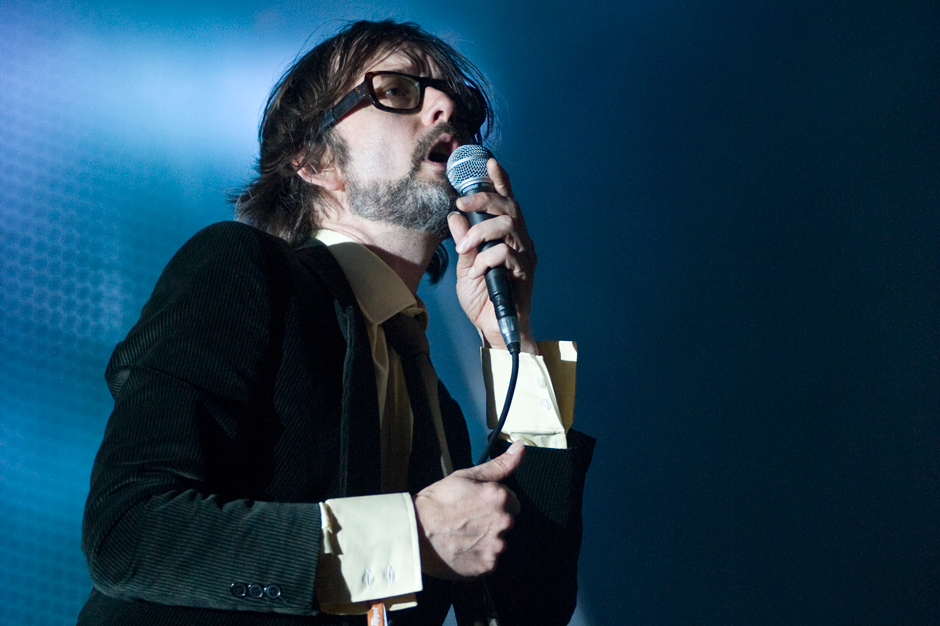 Reason to Run, Not Walk: Pulp's Jarvis Cocker acted as if he had one tattily slippered foot in the grave by the time he blessed us with the best generational rock anthem of all time (I refer, of course, to "Sorted for E's and Wizz"!) waaaaayyy back in 1995. Now, almost two decades later, he seems like exactly the same bloke; even the salt-and-pepper beard feels like it should've played a central role in the "Help the Aged" video. So the reunion of the Different Class line-up suffers not a whit from worries that they won't be able to hump it up and down the pitch with the old vim. So, yes, you have our permission to totally lose your shit with anticipation. Don't worry, you're not alone!
Need More? Between the two Coachella weekends, Pulp will play two other California shows, and then head to Mexico, Spain, and beyond. But based on Cocker's various murmurs, they'll be back. He's even hinted that he's scribbling ideas for new Pulp songs. C.A.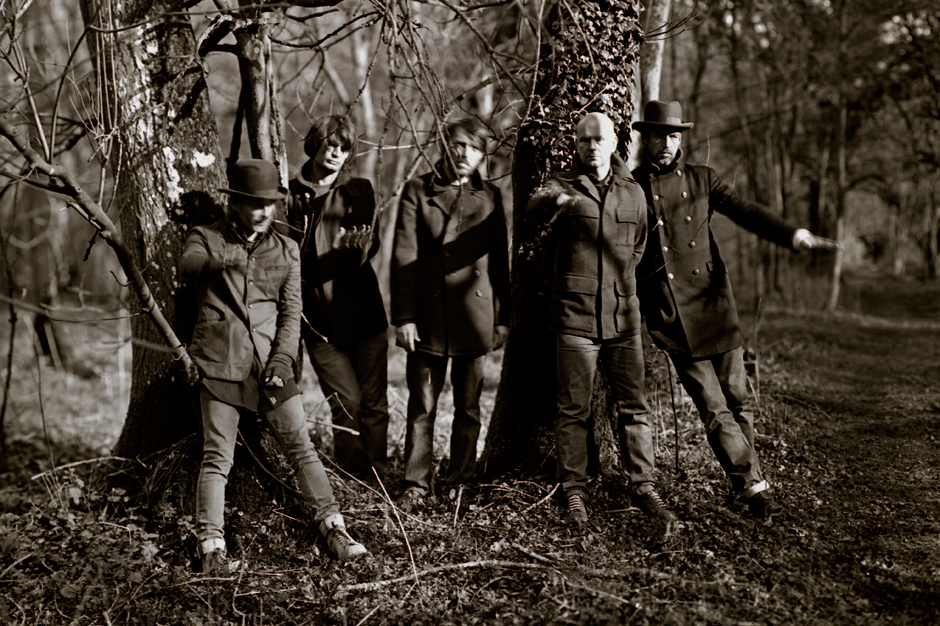 Reason to Run, Not Walk: Though some have grumbled that last year's King of Limbs was a cut below their usual creative standards (and Thom Yorke's collabos with Burial and Four Tet have been more intriguing than, say, well, you know), we're still talking about the same envelope-reimagining outfit whose last known misstep (if you even want to call it that) came in 1993 (that'd be their grunge-leaning studio debut). In fact, they are the only band capable of straddling that line between "arena" and "experimental" rock, mostly because they invented it.
If You Need More: Will also be playing Bonnaroo, in addition to a number of their own dates from now until November. D.B.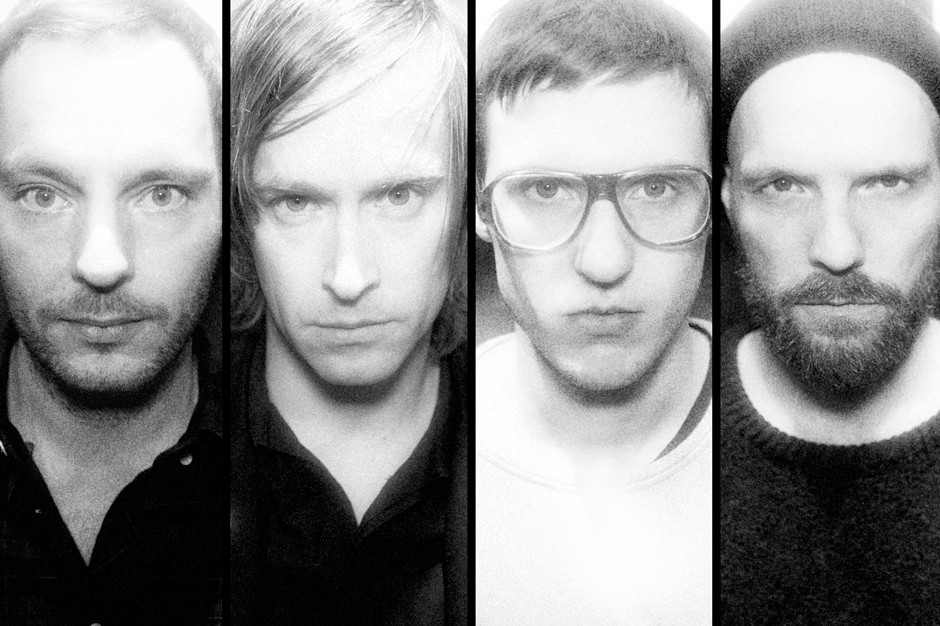 Reason To Run, Not Walk: Dust off your moshing togs, kids of all ages! The legendary Swedish hardcore quintet — led by frontman Dennis Lyxzén, who went on to form The (International) Noise Conspiracy — released a series of eclectic, forward-thinking albums (most notably, The Shape of Punk to Come), before disbanding in 1998. Now, they're back, and they've got more than a decade's worth of pent-up energy to expend. Expect unhinged flailing of an extremely high order.
Need More? The band will spend July touring with Off!, hardcore elder Keith Morris' retro-rage outfit/stand-up routine. Then, presumably, it's back to punk-rock Valhalla. D.M.
Reason to Run, Not Walk: You are likely to see a fake horse, two brilliantly choreographed dancers capable of kicking your ass all the way to Parking Lot Six, and one of pop music's most coolly exuberant performers conducting the entire spectacle like a bemused ringmaster. Santigold goes unmistakably hard on her May album Master of My Make-Believe, bringing a vigorous, poppy sensibility to her already kinetic blend of punky R&B/hip-hop. This is where Saturday's party begins.
Need More? After Santi wraps up a tour opening for the Red Hot Chili Peppers, her summer schedule is filled with large-scale events, from Bonnaroo to Michigan's Electric Music fest. C.G.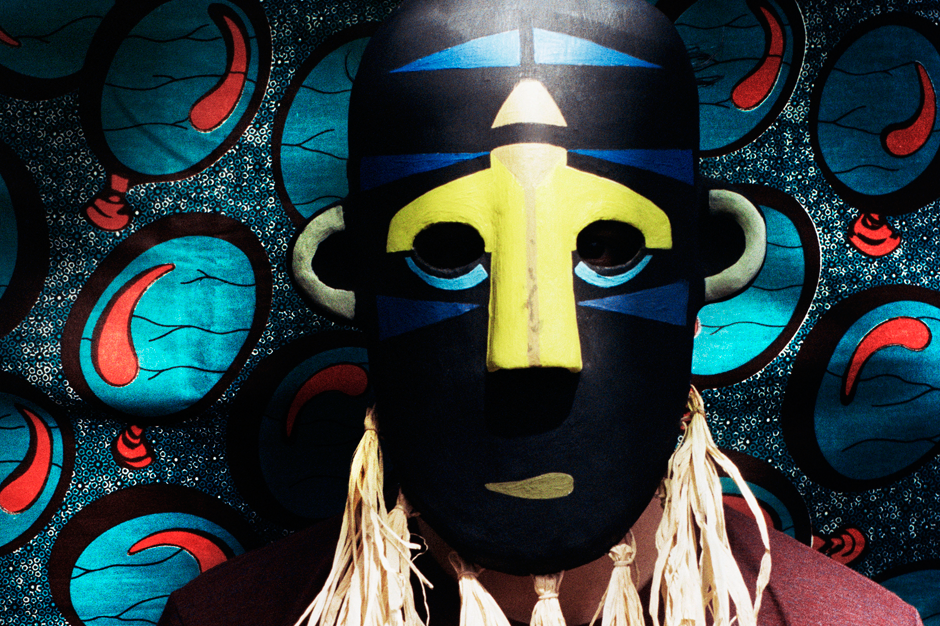 Reason to Run, Not Walk: London-based, mask-wearing mysterio Aaron Jerome draws influence from dubstep, garage, and UK funky to create his own remarkably tuneful take on bass music. Last year's self-titled full-length debut was a mood-setting marvel, the rare dance record that could sound otherworldly in a club, in a bedroom, on headphones, and, potentially, on a festival stage.

Need More? Will also play Bonnaroo, as well as a host of festival dates across Japan and Europe, including Leeds and Reading. D.B.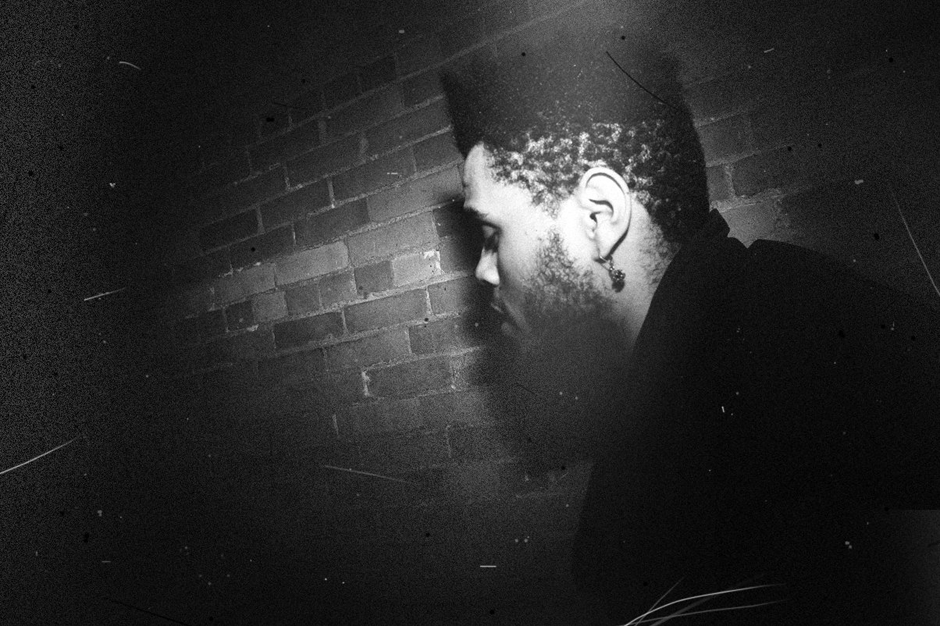 Reason to Run, Not Walk: Early last year, young Canadian R&B crooner Abel Tesfaye began to creep into the (online-only) pop-music consciousness, Drake later tweeted his approval, and the Internet fame snowball ensued. The Weeknd's site actually crashed upon the release in December of a third mixtape of ethereal, breathy, cavernous, nasty, and disturbingly irresistible slow-burners. Watch out for flames once these sounds touch oxygen.
Need More? Tesfaye and his retinue will play the Primavera and Pitch festivals in Europe and the Osheaga fest in Montreal, Quebec. M.G.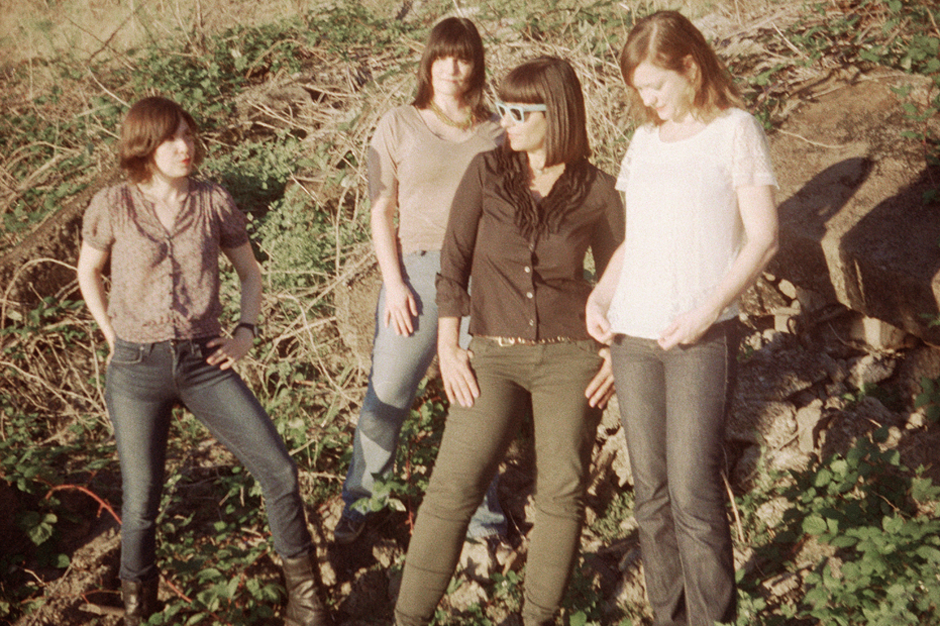 Reason to Run, Not Walk: If the chance to gawk at arguably the best drummer of our generation at her peak isn't enough, can we interest you in the opportunity to watch the star of Portlandia high-kicking her way across the stage? It's been a full year since this indie all-star squad (Sleater-Kinney's Janet Weiss and Carrie Brownstein, Helium's Mary Timony, and the Minders' Rebecca Cold) released their first single; and everything since, from the bendy "Glass Tambourine" to their bruising cover of the Stones' "Beast of Burden," has sounded like the work of a group that's been together for decades.
Need More? The ladies of the Flag will be appearing at the same spot Sleater-Kinney played their final show (Portland's Crystal Ballroom) in early May before wrapping up their spring tour with an appearance at Sasquatch! at the end of the month. C.G.