SXSW 2012's Top 10 Shows
Austin was overrun with superstars every night of South By Southwest, but the greatest shows often happen in more unlikely places. Here are our favorites.
4. Torche (Saturday, Jackalope)
Playing on a tiny stage in the back of a pizza parlor/bar (featuring a gigantic plastic jackalope at the entrance), the world's most joyful metal band roared like the devil's own brick oven. C.A.
5. G-Side (Saturday, Emo's East)
Sandwiched between Andrew W.K.'s Bat Out of WTF routine and A$AP Rocky's free-form clusterthug, the Alabama duo popped the restless crowd right between their glazed-over eyeballs with a barrage of stress-party throwdowns. C.A.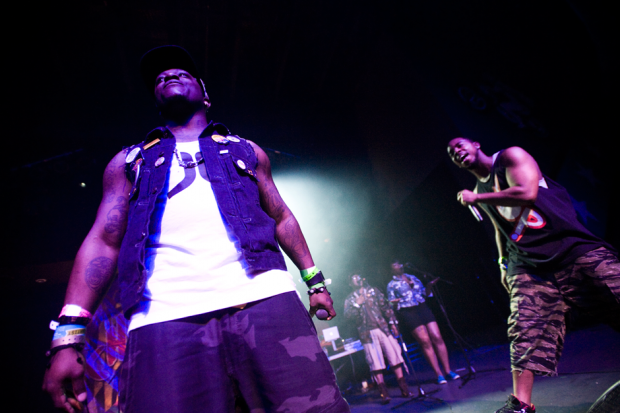 6. Debo Band (Friday, Speakeasy)
This Boston-based, Ethiopian pop outfit used their lively, off-kilter take on more traditional fare to whoosh a room of dreadlocked and fedora'd global groove-lovers through waves of rubber-limbed ecstasy. D.B.