I know, I know, life just isn't fair for men. The odds are stacked up against us! But seriously, for how long are we expected to accept expensive flannels and selvedge jeans as gospel? The number of forward-thinking, unique, provocative men's designers is dwarfed by the dozens of fantastic women's designers. Here's my plea for five women's-only designers to step over to the dark side and start crafting clothes for the lesser gender.
5) Emilio Pucci
Sure — black, stone, midnight, dust, darkshadow and grey are often the extent of my color palate, but when it's summertime and I'm digging myself into a shaded little chunk of beach, I want bold colors and dramatic prints to exude the joy within my soul. For decades, Pucci has defined the "wealthy heiress drinking sangria poolside" aesthetic that so many aspire to, and I'd like to join in on the fun. Pucci does make ties and sunglasses for men, but that doesn't count — give me a bold linen suit that screams "gay James Bond" and I'm there.
4) Pam Hogg
How many designers appropriate classic punk imagery, and how many were actually scooting around and causing trouble with the Blitz and Siouxsie Sioux? Pam Hogg is a legend, and unless my research has failed me, she's never made anything for the men. If she tailored her designs for men, I wouldn't shy away from one of her punk rock dominatrix looks, or even one of her outrageous Tron-style bodysuits. Can you imagine showing up to play racquetball in one of those? Game over.
3) Isabel Benenato
Okay, this is probably cheating, since Isabel Benenato debuted her menswear line for FW12. But prior to that, I'd admired her rich, minimal designs for women, draping piles of knitwear across the chest without reading as unnecessary or too much. Weight seems to play a crucial role into her work, from airy, barely there silk to thick knits and impenetrable leather. Looking at her collections, I feel like she had me in mind while designing much of it, and I can't wait to finally get a taste in person.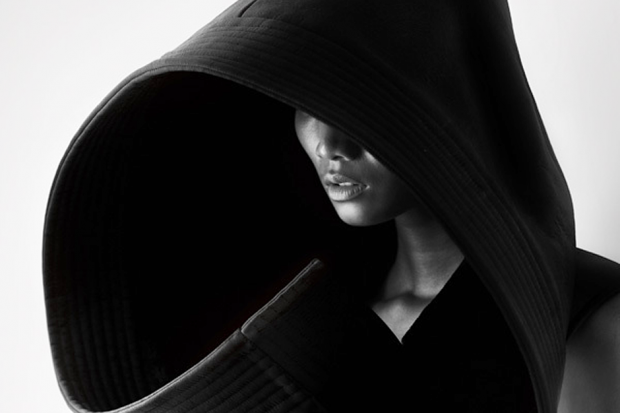 2) Qiu Hao
Qiu Hao has been tearing up the Chinese scene for the past decade, preparing his clothes with the keen eye of an architect firm rather than an atelier. His designs seem to engulf the wearer, often restricting vision or leg movement in the name of grace and beauty. There's one leather coat from FW11 that looks like a giant spiraling dog-funnel — its lack of a male counterpart frustrates me to no end. There are surely very few men who can pull off such bold, dramatic looks, but I'm damn sure willing to try if Hao would ever meet me halfway.
1) Tory Burch
That's right, Tory Burch, the brand that has become synonymous with "privileged soccer mom" since 2004. She's been endorsed by Oprah, opened dozens of stores, and peddled her caftans, flats and handbags in every major department store. I think Mr. Theodore Johnson Maxx even stocks her line at this point. So what is wrong with me? It's that logo. That perfect, mesmerizing logo, like a door-knocker you stumble upon in old Europe, or a particularly deadly shuriken. I already feel like I behave in accordance with that logo, like it is less a branding symbol and more a moral philosophy imposed upon anyone who gives it a glance. Just print one single solitary white t-shirt with your logo, big and black across the front, and I will finally be able to live my life the way nature intended, Ms. Burch.