The Cleveland electronic trio Emeralds are about as far away from a dance act as you could fathom. It feels reductive to call them merely "ambient," given that term's pejorative connotations; drawing from Krautrock, New Age, classical minimalism, and drone, and guided by the convoluted signal chains of their synthesizers, as well as by their own lysergic tendencies, they have developed a remarkably dynamic, nuanced style that's all about plugging in and zoning out.
Still, you can hear a kind of latent, dance-related energy lurking deep inside their cosmic burbling: isolate , say, a few strands of some tangled arpeggios, set them against a cracking drum-machine groove, and you'd have a potentially brain-scrambling update on analog techno. (For an example of what that might sound like, you need only listen to Luke Abbott's excellent records for Border Community, which tap a similar tangle of tones, only in the context of club structures and rhythms.)
Now, Caribou's Dan Snaith makes good on that latent energy. Working under his Daphni guise, Snaith has created two different remixes of "Does It Look Like I'm Here?" — the title track of Emeralds' 2010 album for Editions Mego.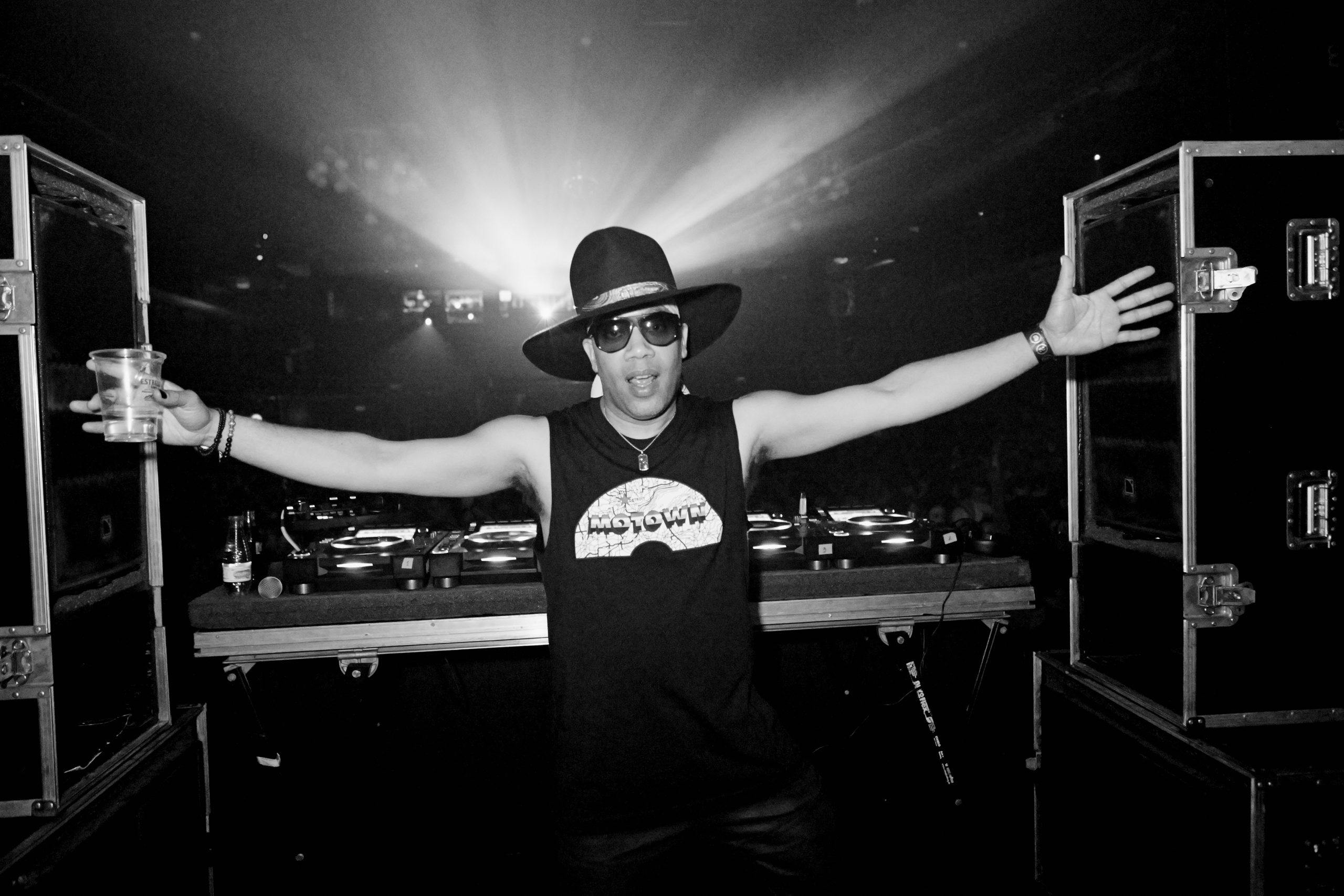 On the first mix, he peels off the layers of the original, stripping away the billowing pads and pinwheeling tones to reveal a single arpeggio that holds the remix together like a guy-wire. In keeping with the source material, Snaith indulges in plenty of flights of fancy, with wanton synth soloing and slow, regal counterpoints; at its core, though, it sounds like nothing so much as a Carl Craig track, worrying away at a single melodic figure while running it up and down the octaves. Perhaps this shouldn't be surprising: last year, Snaith (as Daphni) remixed Craig's "Modular Pursuits," and the Caribou remix of Junior Boys' "You'll Improve Me" was clearly inspired by the famed Detroit producer's approach. (In fact, I'd wager it out-Craigs the master himself.)
It takes a few minutes for the drums to get going, but when they do, they show Snaith at his agile best, with white-hot hi-hats, jittery tuned toms, and one of the most gratifying handclaps I've heard in a while. On the B-side remix, the drums play second fiddle to the synths, buried low in the mix and reduced to pipsqueaks and hiss. Snaith works with the same material, but finds new ways to re-jigger Emeralds' core sequence, turning it over in his hands like a many-faceted bauble that changes with every variation in the angle of the light. I don't have the faintest idea how he made these, but I'm guessing that he recorded new synthesizer parts on top of a few bits and pieces taken from the original track; both versions certainly have the dynamic, unpredictable feel of live jams. They're fast, too, dealing yet another blow to the recent hegemony of mid-tempo house. File alongside Gavin Russom, Petar Dundov, and other psychedelically minded trance-ndentalists.
Out now on Snaith's own Jiaolong label, it's a vinyl-only release; check U.K. mail-order shops like Boomkat, Piccadilly, Rough Trade, Bleep, etc. for availability. The music gestures at infinity, but quantities are limited.