When the Temper Trap buckled down to write last winter, the Aussie expats knew they'd have to get away from London, their comparatively dour home of the past four years. "We had a little studio room close to where we live," drummer Toby Dundas explains. "But it was cold and we'd gotten comfortable hanging out with the girlfriends, going to the pub every night. We wanted to switch out of our lives for a couple weeks, so we decided Spain was the hottest place we could go that time of year."
"And we were wrong," guitarist Lorenzo Sillitto interjects. They instead arrived to pouring rain, and reports that England was suddenly unseasonably warm. Where, exactly, had they gone? "It was a tiny town an hour outside of Grenada," says singer Dougy Mandagi. "The middle of nowhere. It was called Montefrío." We inform him that in Spanish, that means "cold mountain." They erupt into laughter. "Oh, showing off, eh?" teases Mandagi. "Well, what's 'hot beach,' then? That's where we should go next time."
They did come close in late November, however, when the band decamped to a studio in Los Angeles that's played host to Brian Wilson, the Jackson 5, and the Vines. The guys have been barricaded in at the legendary Sound Factory in Hollywood since, recording their follow-up to 2009's high-flying, U2-evoking debut, Conditions. The band invited SPIN into the control room, where producer Tony Hoffer (Beck, Phoenix, M83) hit play on three new songs.
On "I'm Gonna Wait," glassy atmospheric hum, thick synth lines, and pounding tribal drums create a slowly roiling pot of moody, panoramic indie rock. Mandagi's vocals swirl and swarm like their haunting subject matter ("Your ghost is lingering," he coos), while crisp guitar and a "Wimoweh"-like chant keep spirits from sinking too low. Sitting in the wood and brick-lined den outside, Mandagi cites the influence of Zola Jesus on the song's mood, and Florence + the Machine's thundering percussion.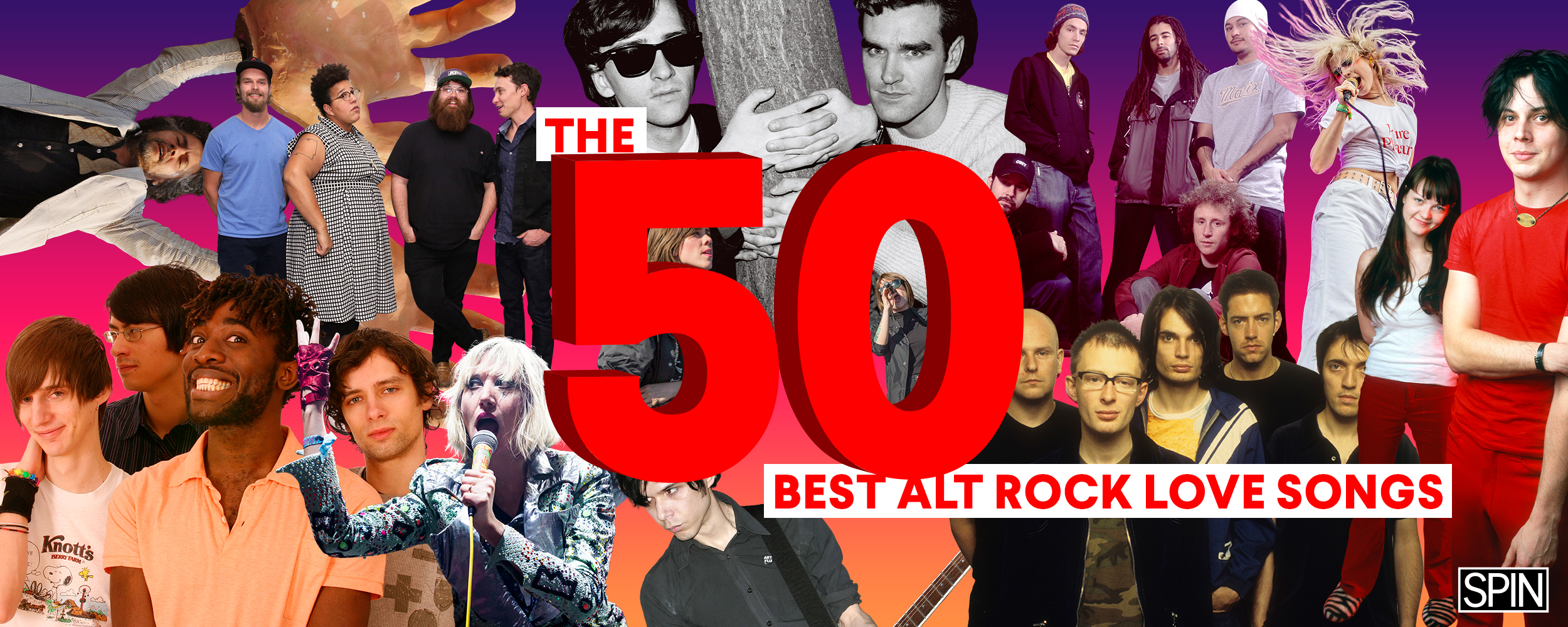 "Where Do We Go From Here" kicks off with an even beefier bass synth matched by a bout of Bowie-esque belting by Mandagi. Though the song seems inspired by a breakup, it's a bona fide head-bobber with tons of texture and a huge hook. The melancholy "Trembling Hands" cuts Coldplay-ness with the darker staccato pulse of TV on the Radio. When Mandagi croons for someone to "throw me a line," you half expect the odd collection of plaster animals and action figures — mementos left for Hoffer by other bands — to come to life and lend a hand.
"I got out of a relationship two years ago while in the middle of touring," Mandagi says. "That gave me a lot of ammo, stuff I obviously needed to get out. So I just wrote about that until one day I said, 'Well, I don't have anything more to say about that.' It was my Forrest Gump moment."
The still untitled album will also feature a song inspired by the last fall's riots in England, which the fivesome experienced firsthand. "We'd finished up at our London studio for the day and it was about five o'clock," says Silletto. "That's when all the shit was starting to go down. I remember the eerie feeling of walking back to my apartment. The street was dead. Everything was shuttered up. There was no one around." Bassist Jonathon Aherne picks up the thread: "I went to the pub down the street from us and it was all boarded up — light outside but dark inside, with just candles. Helicopters circling. It felt like we were in the middle of a war."
Their time spent in L.A. has been far sweeter. "We got on so well at first it seemed too good to be true," Aherne says of working with Hoffer. "We wondered if there'd be bickering and fights, hair getting pulled out." Mostly, Hoffer pushed them to sound "more modern," and helped by offering up a synthesizer for every occasion.
A more subtle influence has been that hard-fought warm weather the Temper Trap had been looking for so desperately. The guys recently bombed the steep hills surrounding the city's iconic observatory on their skateboards, and are planning a trip to Disneyland before they head home. The NME predicted that this'd be an album full of "dark electro" (wrong, we're happy to report; they've hired a choir for parts, and the song about the riots features some vintage "Clash skank" on it), but it seems there's a particular warmth to this batch of songs. "When I hear [certain tracks] coming out in speakers," Silletto says, "they just sound like they're made in America. It's almost like there's been a little bit of sunshine put onto everything."

Photos by Robin Laananen