The 84th Annual Academy Awards was an unusually odd night for music, as both wins and appearances came via the most unexpected avenues. Flight of the Conchords' Bret McKenzie took home Best Song for The Muppets' "Man or Muppet," besting only Rio's "Real in Rio" in a category where 39 other songs were eligible for nomination but only two made the ballot. In what can only be described as a "double sad," neither the winning song nor its competitor were performed at the awards show, as they've been in the past. Iinstead, we got this questionably relevant, nostalgia-heavy, Hans Zimmer-scored performance from Cirque du Soleil. Did we mention Zimmer wasn't even nominated this year?
https://youtube.com/watch?v=r1f84aZazgQ
The Artist composer Ludovic Bource won for Best Score, and — surprise! — Diddy got a trophy for executive producing this year's Best Documentary, Undefeated, a flick about an underdog high school football team. Big weekend for the man who is launching a new music channel to rival MTV and BET (he was also a key part of the NBA All-Star Weekend's slam-dunk contest).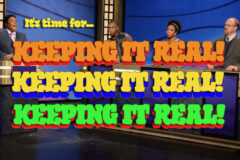 Justin Bieber made a cameo in host Billy Crystal's opening skit, playing himself as a passenger in the time-traveling carriage from Woody Allen's Midnight in Paris. Of course, he was only there to get Crystal "the 18 to 24 demographic," and did so by making ludicrously creepy eye contact with the host for almost a full 10 seconds before taking off.
https://youtube.com/watch?v=ou2EwW2yrlg
Pharrell Williams was in the house too — his drum performances in a tiny balcony off stage left at commercial breaks were apparently inexplicable, as no one during the broadcast bothered to let us know why he was there (was ?uestlove busy, or something?). Also, he had Sheila E with him!
But finally, in perhaps the best music-related news from the Oscars, Lady Gaga in a memo written for V magazine's sports issue, confessed days before awards night, in her charmingly insane way, her deeply profound reaction to Moneyball. In the wake of a pearl-shopping binge in Japan, she dreamily "imagined [her] pearls were teeny-tiny baseballs," which then became a metaphor for the "teeny-tiny home runs [she'd] hit over the past year." Thanks to Brad Pitt's performance (which made her "laugh and smile"), she ruminated, collegiate-personal-statement style, on the subject of America's greatest pastime (via Vulture).
Watch the music video for Best Song "Man or Muppet" (which we really believe was the best film-associated song of 2011, despite the category's flaws this time around):