Oprah's got company: the equally ridiculously wealthy Sean Combs has officially announced plans to launch a music-and-news channel that will vie for viewership with MTV and BET. Fitting with the spirit of the times, the channel will be called Revolt. According to a report from the New York Times, Combs first spoke of the venture last month with Broadcasting & Cable.
No word yet on when the channel will launch, but at the moment, talks continue with both Comcast and Time Warner as to how many of us will be able to enjoy the (of course) social media-friendly Revolt. However, Comcast (the largest cable TV provider in the U.S.) has definitively picked it up after agreeing last year to add new channels owned by minorities, as stipulated by their majority stakes acquisition deal of NBCUniversal. Nevertheless, we're betting that its availability will be selective, at least at first. In other words, when it comes to how much you have to pay in order to watch it, Revolt might fall somewhere near Fuse, rather than MTV, in the music channel lineup.
Revolt is only the latest venture from the mogul; it follows his clothing line (Sean John), his film production company (Bad Boy Entertainment), his high-end Atlanta restaurant (Justin's), and, most recently, the "super-premium" vodka brand he promotes, Ciroc. Check out Combs' vlog announcement below, in which he lays out some serious truth about the need for diversity in media ownership.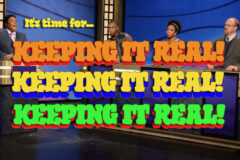 By the way, did we mention Diddy's totally hiring for the channel?