Move over, Sir Paul. Sit down, Sir Mick. Sir Eric, would you please step away from the guitar? Organizers of the 2012 Olympic Games have booked a lineup billed as "Best of British" to play a concert in London's Hyde Park as part of the closing ceremony festivities, and it features a whole different generation of U.K. bands. Blur will headline the August 12 event, joined by the Specials and New Order, Reuters reports.
The bands will be performing during a screening of highlights from the closing ceremony. Tickets to the Closing Ceremony Celebration Concert cost £55 ($87), plus a booking fee. A pre-sale begins tomorrow at 9 a.m. GMT, with general sales set to start at on Friday at 9 a.m. GMT.
Blur is in the midst of a busy 2012, with a performance at the Brit Awards tonight, a new song making the online rounds, and frontman Damon Albarn's collaborative track with James Murphy and Andre 3000 still on the way. "2-Tone" ska-punk pioneers the Specials reunited in 2010 for a set at Coachella— check out a SPIN feature on their influence. Late last year, post-Joy-Division synth-pop giants New Order played their first show in five years, though without founding bass player Peter Hook.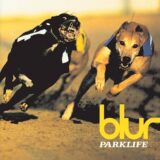 As London's Telegraph points out, the lineup marks a much-needed shift from the dominance of '60s classic rock, and should be applauded on those grounds. But Scottish and Welsh bands failed to be represented — what, no Super Furry Animals or Belle and Sebastian? And the bill also sadly lacks any British artists that debuted in, ohh, the past 20 years, swapping one set of older icons for another. Arctic Monkeys, PJ Harvey, and Dizzee Rascal all spring to mind, but what about Wiley or Skream? (Or, while we're dreaming, maybe Art Brut, Los Campesinos!, or the Joy Formidable?) And of course, Britain also can claim the best-selling pop star in recent memory, Adele, who might just be due for her "One Moment in Time" moment.