Your eyes are not deceiving you: That is in fact footage of D'Angelo performing live tonight in Stockholm below. The influential and troublemaking neo-soul singer ended his long hibernation by kicking off his European tour with a gig in Sweden's capital. The string of European dates, dubbed "The D-Tour," mark D'Angelo's first concerts since the Clinton Administration, 2000's The Voodoo Tour. According to reports, the opening night setlist mixed cuts from Brown Sugar and Voodoo with unheard tracks from D'Angelo's rumored new album, James River.
What the hell happened to D'Angelo? Read our 2008 investigation.
Based on the Twitter reaction to the show, it appears as though D'Angelo is showing no rust from his dozen-year live hiatus. One concertgoer tweeted, "Framtiden, det blir svårt att bräcka konserten med D'Angelo," which punched into one of those free online translators is deciphered into "Future, it will be difficult to Outdoing concert with D' Angelo," which we translate into, "It's unlikely you'll see a better concert than the D'Angelo show any time soon."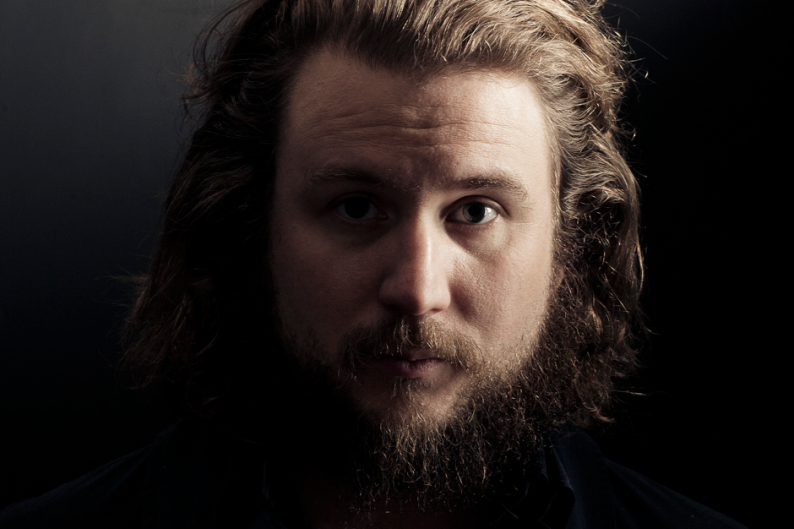 Given all the false starts and fake-outs D'Angelo has put fans through since the release of 2000's Voodoo — his James River is the R&B equivalent of Dr. Dre's perpetually delayed Detox — it wouldn't really surprise anyone if D' happened to miss the flight to Scandinavia. However, those concerns were erased when a photo of D'Angelo, with his trademark cornrows but looking thinner than when we last saw him a decade ago, in Stockholm began making the rounds on Twitter hours before his gig at the Filadelfiakyrkan. That's right, D'Angelo ended his long break from the stage at a venue no one this side of the Atlantic can pronounce.
For the trek, D'Angelo has been joined by drummer Chris Dave and frequent collaborator Pino Palladino, who has performed with everyone from the Who to John Mayer to Gary Numan. The D-Tour will next visit Copenhagen, Paris, Amsterdam, London, Oslo, Zurich, and Hamburg. After that, the immediate future is unclear. ?uestlove told Pitchfork in December that James River, "the black version of SMiLE," is "97 percent done," and like that mythic Beach Boys LP, James River might finally be released.
As for whether the singer is planning to bring the D-Tour to America remains to be seen. Until then, check out OkayPlayer for their daily behind-the-scenes D-Tour Diary, and watch clips of D'Angelo performing Voodoo's "Chicken Grease" plus new song "Sugar Daddy":
https://youtube.com/watch?v=etxFu7HgeB0%3Frel%3D0