Drake recently played a tiny part in Bay Area sports history, as the San Francisco 49ers danced to the hip-hop smoothie en route to clinching their division. In the video for the remix of club-friendly Take Care digital bonus track "The Motto," he contributes to the region's rich hip-hop history, too, living it up in the vicinity of the Golden Gate Bridge with label boss Lil Wayne and fellow Young Money rapper Tyga.
Tyga grew up in Los Angeles, so of course he shows up repping the Dodgers, who are pretty much loathed around here. Otherwise, though, the video is all NoCal, including cameos from West Coast stalwarts E-40 and Mistah F.A.B.; the mother of late Bay Area rapper Mac Dre, Wanda Salvatto, even gives a short, touching introduction. (Via Miss Info.)
"All I care about is money and the city that I'm from," Drake has sung previously, on DJ Khaled's 2011-conquering "I'm on One." This clip suggests Drizzy cares about other cities, too. Or at least cruising and clubbing in them.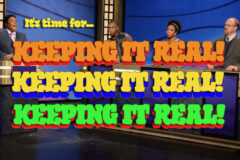 https://player.vimeo.com/video/34057762?title=0&byline=0