"We didn't want to sound like everything else on the radio," the Ting Tings' Katie White tells SPIN about the band's second album, Sounds From Nowheresville, a tight, genre-hopping 10-track collection due in the U.K. February 27 and in the U.S. in early March. "The problem when you have a hit record is that everyone expects the same thing over and over again." The Ting Tings' solution: get away from their native Manchester and rethink everything from their record collection to album artwork.
The band's debut We Started Nothing, with its smash singles "That's Not My Name" and "Shut Up and Let Me Go," was an accidental pop sensation that went on to sell more than 2 million copies worldwide. At the time, the duo were entrenched in their hometown art scene, and many of the songs that became international hits were initially created to soundtrack house parties. Inspired by their early art-scene roots, the band launched a contest called Show Us Yours that encouraged young artists to contribute photos, videos, and graphic designs for their second LP. One image by Milan Abad especially resonated with the band. "He produced a piece of artwork that is just amazing, and we fell in love with it, and it became the front cover," Jules de Martino says. "It's a totally cool piece, and it kind of transcends everywhere we are at the moment and what our album's about." (SPIN has your exclusive first look at that cover here.) Some of the other artwork will appear in Nowheresville's sleeve. "It's all about having an opportunity like we first had when we started out," de Martino adds.
In an attempt to reclaim the fresh, un-pressured mindset of their early days, the Ting Tings retreated to Paris to write the album, then spent over eight months in Berlin and Mercia, Spain recording. "We didn't want to repeat everything we'd been through in Manchester, working in that environment. So we wanted to find a new challenge, and living in Berlin was a massive challenge: the language barrier, the food, the isolation," de Martino says.
The band decided to call the album Sounds From Nowheresville to reflect how the music was conceived. "We spent so long on the road — recording music and touring — that the whole musical element of the album came from everywhere and nowhere," de Martino tells SPIN. In fact, much of the album was written on the road, on bar napkins and hotel stationary, and even their own phones. "When we're apart, Katie will have an idea, record it, and then audio-text it to me," de Martino says. "The chorus of 'Guggenheim' was written after Katie had a few drinks and was in the back of a cab."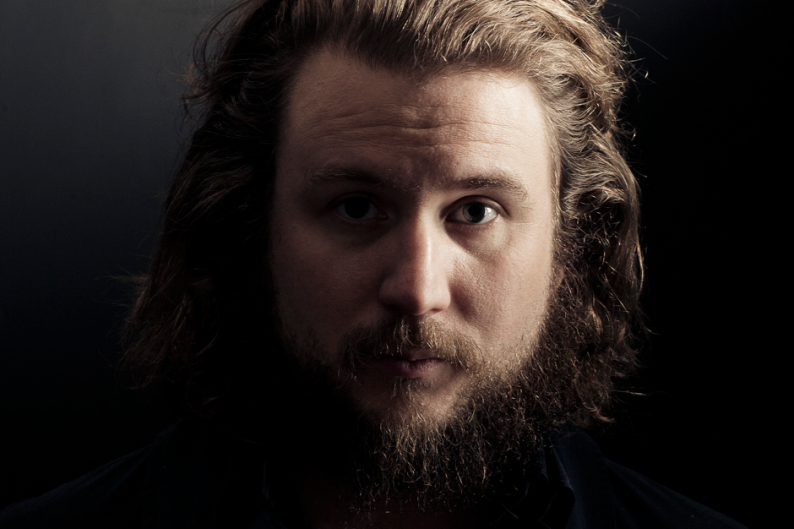 Because the Tings spent two-and-a-half years touring, they were forced to start listening to songs the same way the majority of music fans do now: via MP3s, shuffled up or in playlists. "Going to the record store became obsolete," de Martino says. "Instead of playing an album, we'll compile playlists. [With a playlist], I know I have 12 tracks that are going to satisfy me. We wanted to make a record that, if you made your own playlist of 10 tracks, that would be this record."
Nowheresville does have the feel of hitting shuffle on a dozen of your favorite tracks: The album bounces from Pet Shop Boys-inspired club songs to Fleetwood Mac ballads ("Tusk was one of the records that we played constantly," de Martino says) to the group's now-trademark punk-infused synth-pop songs. On opener "Silence," the Tings recall female-fronted shoegaze acts like Curve and Lush, and "Guggenheim" is the best homage to the Shangri-La's that you'll hear in 2012. The band was also inspired by punk icon Malcolm McLaren and tUnE-YarDs — "We had a look onstage at what she was doing with her loop pedals. She's an amazing singer," White says. The album that most frequently set the vibe in the studio: Talking Heads' 1977. The album that influenced them the most: the Beastie Boys' Paul's Boutique.
The Ting Tings were among the first artists signed to Jay-Z's Roc Nation management team, and report the big boss has been supportive and hands-off. "He's a very good guy, spot-on, very well read, loves his music. He's been there supporting and making sure that we were making the album we wanted to make," de Martino says. But rumors Jigga and fellow Roc client Rihanna might feature on Nowheresville are a bit exaggerated. "We didn't actually have anything planned," White says. "People just heard we were signed to Roc Nation and they put two and two together, even though we never had anything in the pipeline."
Check out Sounds From Nowheresville's track list below. Fans might notice that the band's post-Started Nothing hit single "Hands" didn't make the final cut. White said that while they love the track, it didn't fit on the finished product. (The song will, however, reappear as a bonus track.)
Sounds From Nowheresville
1. "Silence"
2. "Hit Me Down Sonny"
3. "Hang It Up"
4. "Give It Back"
5. "Guggenheim"
6. "Soul Killing"
7. "One By One"
8. "Day to Day"
9. "Help"
10. "In Your Life"