SPIN's Best of 2011:
• One Fucked Up Year: SPIN's Best of 2011 Issue
• SPIN's 50 Best Albums of 2011
• SPIN's 20 Best Songs of 2011
• SPIN's 40 Best Rap Albums of 2011
• SPIN's 20 Best Metal Albums of 2011
• SPIN's 20 Best Country & Americana Albums of 2011
• SPIN's 10 Best Reissues of 2011
• SPIN's 25 Best Live Photos of 2011
• Endless Bummer: 30 Ways 2011 Was a Drag
10. THE INDIE CRED TEST
The Staff of Chunklet (Chunklet)
Pointlessly insular and gut-bustingly hilarious, sacred-cow slaughterhouse Chunklet magazine compiled thousands of takedowns into this 192-page opus of pure passion and bile. None of your friends — or their record collections — are safe from editor Henry Owings.
What's the most interesting discovery you made while working on this book?
People in the music scene don't have a sense of humor. I got a text message from [the frontman of a prominent indie rock band] that said, "So let me get this straight: You want to get into our show for free, you don't even have the balls to come, and then you knock me in your new book? Stay classy." What the fuck? You know, it's like Lester Bangs said: Don't become friends with the enemy. People take themselves way too seriously. And, of course, that makes my job easy as shit.
Which artist would you most want to read it?
That's like saying to someone who built a neutron bomb, "So who exactly are you trying to destroy with this?" There's no musician in particular that I'd want to read it because they're all in my crosshairs.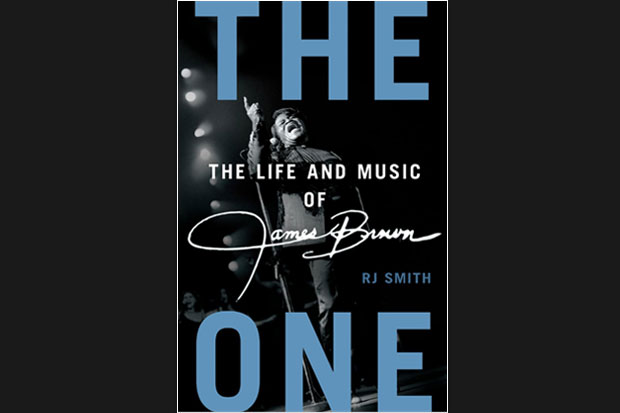 What one point or idea do you want readers to take away from it?
Who farted? — CHRISTOPHER R. WEINGARTEN
9. ELECTRIC EDEN: UNEARTHING BRITAIN'S VISIONARY MUSIC
Rob Young (Faber & Faber)
Rarely does the musical past seem as much like an enchanted — if doomed — dream as it does in this expansive and hallucinatory survey of the late-Sixties British folk revival.
What's the most interesting discovery you made while writing this book?
There were quite a few. The Incredible String Band were interesting in that their reason for being was almost a religious quest. Their music is very rich because of that. They were trying to find something to believe in and moved through all these different spiritualities before settling on Scientology, which perhaps wasn't the best choice in the end.
Which artist would you most want to read it?
All of the ones mentioned in the book! Some of them have, actually. [British folk-singer] Shirley Collins sent me a message saying she really appreciated it. I'd like to think that Kate Bush has read it, too. I'd be curious to know what she makes of how I place her in the continuum of British folk music.
What one point do you want readers to take away from it?
I'd like to steer people away from the quite common idea that hybrids like folk-rock are not as "real" as traditional folk music. The whole revolving, cycling folk tradition is about constant reinvention. Even 150 to 200 years ago, the idea of folk was an invention. That malleability is one of the reasons we can include everyone from Led Zeppelin to Aphex Twin in the music's lineage. — DAVID MARCHESE
8. SEE A LITTLE LIGHT: THE TRAIL OF RAGE AND MELODY
Bob Mould with Michael Azerrad (Little, Brown)
The ex-Hüsker Dü and Sugar leader's memoir is a living history of American post-punk and a deeply personal exorcism, often within the same paragraph. The nature of the anger and acrimony that infuses much of Mould's best music is detailed vividly — check the book's subtitle — yet it's a story with a uniquely happy ending, as Mould makes peace with himself and his role as an alternative (in several senses) godfather, if not with his old bandmates.
What was your most interesting discovery in writing this book?
There's an invisible set of lines that separate — and connect — the concepts of truth, memory, and history. Sometimes an isolated event or idea might feel absolute, but in the context of a chronological picture seems more like a bridge from one place to the next.
Which artist would you most want to read it?
My manager sent a copy to Pete Townshend. I'm curious to know if he's read it, and if so, what he thought of it. I've gotten really positive feedback from a lot of my contemporaries who are mentioned in the book and that means a lot to me.
What one point do you want a reader to take away from this book?
It takes time and effort to feel comfortable in one's own skin. You probably won't see the changes coming, and you may not sense the shifts as they happen, but you'll know when the transformation is complete. And it usually happens right as the next change is about to begin. — STEVE KANDELL
7. ROOT FOR THE VILLAIN: RAP, BULLSHIT, AND A CELEBRATION OF FAILURE
J-Zone (Old Maid)
Beloved for a string of note-perfect rap records that combine giddy vulgarity with an academic engagement with the craft, Queens hip-hop junkie and cassette enthusiast J-Zone brings the same attitude to Root for the Villain, an honest answer to one of the most common yet under-asked questions in this industry: What happens when you give it your everything and still end up working at a gym?
What's the most interesting discovery you made while writing this book?
I never thought I'd find the humor in having my music liquidated. Fat Beats says, "Yo man, your shit ain't selling, we have about 2,000 pieces of vinyl and CDs in the warehouse. We don't want to carry it. You can come get it if you want." I already had that shit coming out of my ears! So I went and signed off on it being destroyed. When I came home my grandma was like, "You got something." It was a note from my digital distributor, saying they were removing my songs from iTunes because they weren't selling. About the same time somebody called me and said, "Yo, why don't you have a Wikipedia page?" It had been removed for, like, lack of validity. All this shit happened at once, but when I wrote about it, I was just laughing the whole time.
Which artist would you most want to read it?
My favorite group is Kool and the Gang. I want to write their story because I know so much about them. I'd like one of the guys in the group to read it so I can work on their biography. It's a lofty goal, I know, but everybody can dream, right?
What one point or idea do you want readers to take away from it?
I want to reevaluate how we see success and failure, particularly in hip-hop. I realized this when I worked in a high school and everybody wanted to be a rapper or a video vixen or an athlete. I got a chance make a living doing what I love to do. I got to travel to different countries. I got to work with my idols. That could be considered success. But if I were to go into my school they'd be like, "Well, you ain't on BET, you ain't driving no Bentley, you ain't got no ice on." Am I less entitled to write a book because my best-selling record sold 12,000 copies? Not everybody can be a Jay-Z. It doesn't mean you're any less valid. — C.W.
6. EVERYBODY LOVES OUR TOWN: AN ORAL HISTORY OF GRUNGE
Mark Yarm (Crown)
There's certainly no shortage of entertainingly thorough books documenting the early '90s alt-rock boom and What Kurt Hath Wrought. But for exhaustive detail about Seattle's unlikely, meteoric stint as the center of the universe — from Cat Butt to Candlebox and all points in between — this is hard to beat. As Yarm himself testifies, "It's got it all: tragedy, comedy, corporate greed, media insanity, Courtney Love, and dudes who wore long johns under their shorts."
What's the most interesting discovery you made while writing this book?
There were so many, it's hard to choose one. How about: Kurt Cobain once mused about opening a petting zoo? Or Courtney Love claims that Buzz Osborne of the Melvins tried to kill Kurt with a hot shot of heroin? Maybe that Axl Rose possesses extrasensory perception? I think I spent more time worrying about whether I could get particular musicians to talk with me than actually writing. Thankfully, I don't have a genetic predisposition toward alcoholism, or I would've been fucked.
Which artist would you most want to read it?
Axl Rose. Of course, he already knows that, owing to his ESP.
What one point or idea do you want readers to take away from it?
?At the risk of sounding like a PSA, heroin is really, really bad for you. — S.K.
5. ROCK AND ROLL ALWAYS FORGETS: A QUARTER CENTURY OF MUSIC CRITICISM
Chuck Eddy (Duke University Press)
Eddy knows as much about K-pop as he does Ke$ha and he would be literally the first to extol the virtues of both. The former Village Voice music editor/all-around influencer has spent an impressive amount of time over the last 25 years not discriminating against any genre. Rifling through the thousands of articles in his back catalog to compile this important collection, Eddy decided one thing: "I don't agree with eighty percent of what's in this book."
What's the most interesting discovery you made while working on this book?
This is going to sound a little egotistical because what I discovered was actually about my own work, but I was kind of surprised at how often I'd written about artists crossing racial boundaries, like Sam Miller and Vanilla Ice and Eminem. So I did a whole chapter called Race Mixing. The other big discovery I made is just how much hack work I've done over the years. I decided to leave that out. Also, the inclusion of pieces in this book does not mean I now endorse what I said. In the late '80s, I wrote for the Village Voice about 1986 being the worst year ever for music on the radio. And I read it and I'm like, "I don't know. It sounds better than any of the years we've had since!"
Which artist would you most want to read it?
That's something I have never given any thought to. I'm trying to think of artists whose career could benefit by either learning about the music in the book or some of my ideas. The two people I can come up with would be Taylor Swift or Ke$ha. It's hard for me to even put into words why. They both have pretty huge potential, maybe Taylor more than Ke$ha, who might be at a dead end. It seems like they both have fairly open ears when it comes to music and I think they're both probably pretty smart.
What one point do you want readers to take away from it?
Just that I honestly think great music can come from anywhere. Consider the genres you're not paying attention to because you're probably missing something. I miss things, too. — PHOEBE REILLY
4. LOVE GOES TO BUILDINGS ON FIRE: FIVE YEARS IN NEW YORK THAT CHANGED MUSIC FOREVER
Will Hermes (Faber & Faber)
Tirelessly researched, Love Goes to Buildings on Fire (named after the first Talking Heads single) vividly recounts a gloriously gritty period in rock history. Was Meredith Monk opening a show at the exact moment that David Byrne was buying a guitar a few subway stops away? Hermes could tell you this and much, much more about '70s-era punks, jazzbos, artists and everyone else under the marquee moon.
What's the most interesting discovery you made while working on this book?
It was the intermingling of musicians between genres that I hadn't known about going in. I had no idea that Don Cherry, the great avant-garde jazz trumpeter, played with Lou Reed or that Rhys Chatham found his voice as a composer at a Ramones gig. I got to see him conduct 200 electric guitars in the park, outside of Lincoln Center a couple summers ago. That was all because, as he tells it, somebody took him to see the Ramones at CBGB and he was like, "This is it, man!"
Which artist would you most want to read it?
Certainly, I would love if everyone who I wrote about in this book read it, but I especially hope that people who have not been written about that much would do so. Patti Smith and Bruce Springsteen have plenty on the shelf about them. But Eddie Palmieri, Willie Colón, Rubén Blades, Sam Rivers and some of the lost jazz guys — that would be cool. Hopefully, people will realize that the music they made was in many ways as important, ultimately, as the music that gets covered more.
What one point do you want readers to take away from it?
Sometimes really crappy times are better fertilizer for creativity than bountiful ones. Economically, the country seems kind of fucked. I want people see that this "golden era" — I call it that in quotes — was made with very basic skills and very limited resources when New York City was in the absolute worst economic shape in modern history. If all these people could make amazing shit during really hard times, then none of us have any excuse. There's a Patti Smith quote at the beginning of the epilogue, which is from the last show ever played at CBGB. I'm paraphrasing a little bit, but it's something to the effect of, "This place is not a fucking temple. Anybody can get a crappy place that nobody wants and do your thing." That sort of summed it up for me. — P.R.
3. RETROMANIA
Simon Reynolds (Faber & Faber)
Rather than find comfort in the glory of the good old days, Retromania considers the senseless worship of rock history as a threat to the potential for the next big thing.Bemused by nostalgic northern soul obsessives and at one point feeling oppressed by YouTube's easy nostalgia, Reynolds brilliantly ponders our growing obsession with plundering the past.
What's the most interesting discovery you made while writing this book?
I had to deal with the fact that looking to the past is not a new phenomenon. The '50s revival actually started when the Beatles began casting playful, genuinely wistful glances back at the early days of rock 'n' roll. Some of the people involved in the early days of punk were quite old-fashioned as well. Malcolm MacLaren was obsessed with the Teddy Boys. There's something mysterious about how something like punk, which, in its genesis, was really backward looking, suddenly became a revolution.
Which artist would you most want to read it?
Maybe a young musician just starting out. Or a young band that could be discouraged from playing something too blatantly based on a past, pre-existing style, just to say to them, "Well, why don't you wait a bit and see if you can come up with something that's more new?"
What one point do you want readers to take away from it?
That the point is not, "You're all lame these days." I just think there's so much past to draw on that it's almost irresistibly tempting. It's a very easy thing to do because there are so many existing templates crowding the space in which inspiration might occur. It's too easy to go with an existing template and tinker with it. I empathize. — BRANDON SODERBERG
2. I WANT MY MTV: THE UNCENSORED STORY OF THE MUSIC VIDEO REVOLUTION
Craig Marks and Rob Tannenbaum (Dutton)
More than 400 incisive interviews with music video directors, executives, managers, producers and, of course, every musician from George Michael to Gerardo. Marks and Tannenbaum make business meetings sound as fascinating as UFC Fighting with anecdote upon anecdote about models, midgets and coke-fueled mayhem.
What's the most interesting discovery you made while writing this book?
Tannenbaum: How annoying Craig is?
Marks: Everyone at SPIN already knows that. I never knew that David Fincher worked with Christopher Cross.
Tannenbaum: What surprised me the most was the extent to which MTV almost failed. I knew that they'd had some trouble launching. But within two years, they were pretty close to going under. Michael Jackson saved them. And it's just funny to me to imagine the whole Sliding Doors idea. If MTV had shut down in the middle of 1983, imagine how different the '80s would have been? There would have been so many fewer bad haircuts across America. Axl Rose may never have left Lafayette, Indiana. Maybe Bob Seger would have been the biggest artist in America all the way up to 1989.
Which artist would you most want to read it?
Marks: The two people that we wanted to be in the book that aren't are Madonna and David Lee Roth. And while Madonna has, unfortunately for us and for her audience, moved onto other projects in her life, I think David Lee Roth would just enjoy the hell out of this. It's such a showbiz book and if he read it, I think he'd regret not being in it.
Tannenbaum: It was certainly disappointing that we couldn't get Roth. Though it wasn't as much of a surprise as not being able to get a-ha. None of the three guys in a-ha wanted to talk about the video for "Take On Me," which is responsible for 99 percent of their career. What are these guys doing that was so important? Are they the kind that says, "Oh, we've moved on." Moved on? Moved on to what? Tours with other '80s bands?
What one point or idea do you want readers to take away from it?
Tannenbaum: Here's a point that I think motivated both of us. If there is a bracketology of the decades, conventional wisdom says that the 1960s was the era of greatness — the Rolling Stones, the Beatles, Jimi Hendrix, Janis Joplin — and the '80s were just some bullshit with British dudes whose hair looked funny. We don't believe that. We think the '60s are overrated and the '80s are underrated. I hope that our book contributes to some revisionism, even while we're mixing that hope with a bunch of funny stories about cocaine and midgets. — C.W.
Bonus! Watch 1991's best music videos as selected by MTV gurus Marks and Tannenbaum.
1. OUT OF THE VINYL DEEPS: ELLEN WILLIS ON ROCK MUSIC
Edited by Nona Willis Aronowitz (University of Minnesota Press)
The year's best music book is an invaluable collection of the late critic's pioneering work
The words we'd use to describe the best pop music to an alien are pretty close to the ones we'd use to describe the best pop music criticism to a slightly more bookish alien: Passionate, freewheeling, playful. With their prose, critics try to capture their subject's energy and physical pull. Think of Lester Bangs' antic neologisms, Greil Marcus's allusive incantation, or Nick Tosches' hard-boiled mythmaking.
Ellen Willis, who died in 2006 at the age of 64, wasn't interested in that kind of mimicry. She was different than those dudes, and not nearly as lionized (though this book could change that). Here is a not atypical and extremely telling excerpt from Out of the Vinyl Deeps, which collects the entire output of the former New Yorker and Village Voice writer: "[Rock and roll] is structured life: history. Like most critics — and ideological fans — I identify with performers who share that assumption. As a critic, I prefer it to the competing premise — that rock and roll is music — because it's more interesting to write about."
For Willis, criticism wasn't about music-as-jargon. You'd be hard-pressed to guess what Bob Dylan or Janis Joplin or the Velvet Underground or any of her other favorites sounded like based on these articles. Instead you'd know exactly what they meant to her, how she saw them politically, and the ways in which she believed their music functioned in listeners' lives. She excised all descriptive huffing and puffing from her work. Her arguments — frequently feminist, usually focused on matters of connection, always illuminating — are what mattered, not finding new synonyms for "angular."
The writing isn't all spinach, though. She pegs Patti Smith as "half cranky messiah, half messianic crank." She dances to CCR records in her apartment and has a goofy knack for employing the fake-alien conceit I copped up top. And it's a kick to see such a brilliant brain trained on lowbrow lunks like Black Sabbath, Grand Funk Railroad and Mott the Hoople. Willis's affection for music is palpable — she wouldn't have spent so much time thinking about it if she didn't believe it mattered deeply. She thought pop was the sound of liberation, but, taken alone, it couldn't set us free. That's the mind's job. The rest, she hoped, would follow. — D.M.