Amy Winehouse became a vividly familiar character through her music and, unfortunately, the tabloid circus that accompanied her offstage exploits. By the time of her death this summer at age 27, the British soulster wasn't just a singer but a star, with all the ridiculous baggage that entails in the TMZ age. Nas knew Winehouse before she was famous, however, and in a new video promoting the release of posthumous Lioness: Hidden Treasures, he sheds a little light on the Winehouse the rest of us might not have known.
Nas met Winehouse through a mutual producer, Salaam Remi, who would often chat with the singer via Skype. But what struck the rapper first about Winehouse sounds a lot like what struck many others: "Instantly, the voice just caught me," Nas says of the first time Remi played him her music. "That was like 2004" — shortly after debut album Frank, then, and two years before breakthrough Back to Black.
There aren't too many revelations in this brief clip, but Nas manages to paint a picture of an artist who was impressively casual about her art — her unchained tendencies may have played a role in her alcohol-related death, but without them she might not have been as creative. "Music came so easily to her," Nas recalls. "She can't just give you a record because … she's hot and it's going to sell records. No. That wasn't her style. And she was so nonchalant about it that it reminded me of myself."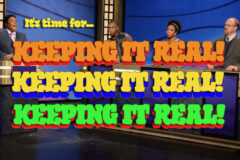 Nas collaborated with Winehouse on Lioness cut "Like Smoke." Missing from the video, however, is an explanation of how the song came to be — including how it can possibly have been recorded in May 2008 and yet contain an apparent reference to Occupy Wall Street. "It's a bittersweet feeling to do something with her now that she's not here," he says. Better late than never, for sure, but it's a shame the two won't be able to celebrated their shared birthday together come next September 14.
https://www.youtube.com/embed/TjesKALoYsQ