Bear in Heaven's 2009 album Beast Rest Forth Mouth earned the Brooklyn electro-rockers a glimpse of prime-time TV fame: 30 seconds of "You Do You" appeared during the 2010 Super Bowl Pregame Show, one of television's most-viewed programs of the year. Singer-keyboardist Jon Philpot, guitarist Adam Wills, and drummer Joe Stickney missed their half-moment in the spotlight, however, because they were otherwise occupied singing Baha Men songs and doing body shots at a pregame party.
"Thank God for TiVo," Wills tells SPIN in the East Village, New York studio Bear in Heaven have called home for the last nine months while laying down the 10 tracks on their third album, I Love You, It's Cool, due April 3. The process began with six months of Philpot penning vaguely autobiographical lyrics ("Tie your feelings to a scar / and relive that bitch every day") while Wills and Stickney gave him shit for it. "I take a lot of liberty on this album to talk to people I haven't talked to in a while," Philpot says. "If I don't feel a little odd or uncomfortable about it, I know it's not honest enough."
Sonically, I Love You, It's Cool isfaster and more harmonious than the discordant Beast Rest. Stickney says "Noon Moon" "sounds like driving through a thunderstorm in New York City. "You're in the early '90s, and there's fog coming up out of the street. It's basically the beginning of Night Court," he laughs. "There's more groove, less doom," Philpot adds. "Like Don Henley, but more psychedelic."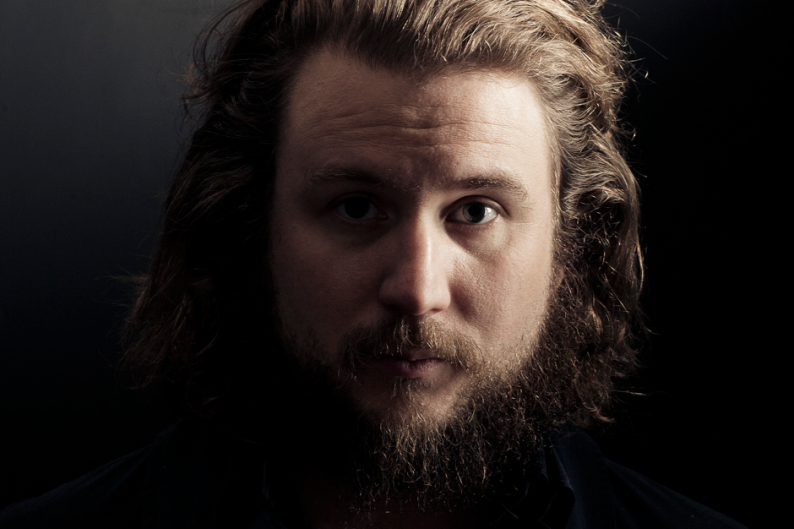 Don Henley didn't join them in the studio, but Bear in Heaven did grab Rhys Chatham (known best for composing 100- and 200-guitar orchestras) and French soloist Agatha Max, as well as some long-distance synth samples from ex-bandmate James Elliott. "I did this fun thing where I sent James some MIDI tracks and said, 'Make some sounds,' " Philpot says. "He was like, 'Wanna send me the song?' And I was like, 'Nope. Make a sound, dude.' "
Producer David Wrench, who the band hired after a gauntlet of Skype interviews, proved to be the most influential newcomer. Wrench's resume impressed the band (he mixed Caribou's Swim and Andorra), but they admit they were also drawn to the conga drum on display in his Anglesey, Wales home.
"Nobody else we Skyped with had a conga in the background," Stickney says. "Every interview, we'd talk to the guy for three seconds and ask, 'Move a little to the left? No aux percussion? OK, you're out.' "
Philpot says the album's title is an homage to former Bear in Heaven bassist Sadek Bazarra, who left the band after their latest tour ended in March. "One day Adam brought Sadek over to our writing space," Philpot says. "They got kind of wasted and started hugging it out. So Sadek hid notes for me and Joe, each with a little drawing of this cool guy with a triangle eye, two biceps on each arm, and tighty whities. Mine said, 'Jon: I love you, it's cool.' When I found the note I was having a rough time with writing the album. The note kind of reminded me that, yeah, everything's OK."
With all 10 tracks on tape, Bear in Heaven are now preparing for a busy winter doing "the hard stuff": creating album art, conceptualizing music videos, and rehearsing their new live show that may or may not include "aquatic mammals." As Wills recently tweeted, finally bringing music to their fans is the part of the job that Bear in Heaven dream about — literally. "I had this really awesome, lucid dream," Wills says. "I was watching us play onstage from the crowd's perspective, and everyone in the crowd was dancing and just going crazy. It was fucking incredible."
Bear in Heaven will be streaming all of their new album starting today — slowed down to 400,000 percent of its normal speed. Check it out here.
Photos by Shawn Brackbill