Last month, the Internet's Syd the Kyd told SPIN, "I'm not trying to showcase my vocals, let's just get that clear. I don't see myself as a singer, I won't perform my music. I'm just a producer who sings on her own songs because I can't find anybody else who sounds like me." We had to disagree: Sure Syd's no Mariah Carey, but the vulnerable harmonies of "They Say" or "Love Song -1" show a woman with a distinct, outre alto that floats like a dream on her group's sensual space jams. And there's more evidence to come: The Internet (which also features Matt Martians) is about to drop Purple Naked Ladies — the first full-length ever on Odd Future Records — digitally first, of course, on December 20, with a physical release January 17.
Purple Naked Ladies will, supposedly, be the missing link threading the Internet's forlorn vocals and psychedelic vibrations, forming a lovestruck narrative. "It's almost crazy how different every song is," Syd told SPIN of the album. "But then when you actually listen to it front to back and the stories in each song, it's all a timeline from front to back."
From what we've heard thus far, their sound, which layers guitar sounds on moony synths, is steeped in early-oughties glitch-pop ("They Say" calls to mind our favorite Max Tundra jam), but it's possible Purple Naked Ladies is headed for 4 a.m. rave-ups, too. "Me and Sydney listen to a lot of European dance music," Matt Martians told SPIN. "We listen to Katy B, we listen to Quadron, Boom Clap Bachelors, a lot of house, dance music. Jamiroquai's a huge influence. They have so much of a better catalog than 'Virtual Insanity,' but that video revolutionized a lot of shit as far as how it was so left field. To get people to like an acid jazz song — the video made them like it, and it made sense to them."
Sounds good — let's hope for more mad hatter experiments (ayooo!). For more on that, check the cover art, put together presumably on the third dimension by Matt Martians moonlighting in his capacity as a visual artist. Until then, "They Say," "Cocaine" and "Love Song -1" are available now as the Cocaine EP.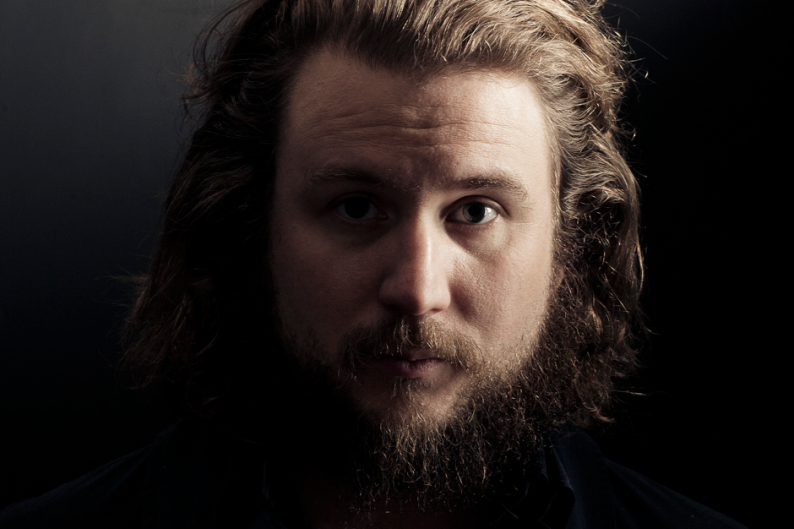 In other news, last week, Syd Tumblr'd a lengthy, super-smart treatise explaining the content of the "Cocaine" video — that it was not meant to glorify the drug, but to caution against it. (The seemingly callous girl-ditch that capped off the video was, apparently, Syd showing how coke transforms people into monsters.) "If you insist on giving in to temptation," she wrote, "understand that it only takes one taste of certain substances to get hooked and lead to you wasting the rest of your life chasing a high you'll never reach again. You are human, so never think it could never happen to you. Saying no is WAY worth it." Awesome!
Purple Naked Ladies track listing:
1. "Violet Nude Women"
2. "They Say/Shangrila" (ft. Tay Walker)
3. "She Dgaf"
4. "C*nt"
5. "Cocaine/Tevie" (ft. Left Brain)
6. "Ode to a Dream" (ft Kilo Kish & Coco O.)
7. "Gurl" (ft. Pyramid Vritra).
8. "Love Song -1"
9. "Lincoln" (ft. Mike G & Left Brain)
10. "Web of Me"
11. "She Knows"
12. "Fastlane"
13. "Visions" (ft. Coco O.)
14. "The Garden"