Hip-hop and indie rock have been secret pals long before Jay-Z was setting up his beach chair at Grizzly Bear's Williamsburg pool party. Thirty years of cross-pollination between rappers and their punk/alternative/indie brethren have produced experiments that range from the miraculous to the downright disastrous — and the less said about Dee Dee Ramone's rap alter-ego the better. Take a look back with SPIN's definitive timeline of rappers and alt-rockers teaming up for the bugged out and the shrugged out, and see also A Brief History of Rappers Sampling Radiohead.

1981: Grandmaster Flash and the Furious Five open for the Clash in New York City
It was like a jungle sometimes: The audience spit and threw beers.
1983: The Wild Style soundtrack is co-constructed from Blondie breaks
When constructing Wild Style, the definitive document of the emerging hip-hop culture, director Charlie Ahearn knew that DJs cutting directly from their record collections would have been a costly copyright nightmare. So Fab 5 Freddy and Blondie guitarist Chris Stein composed an original soundtrack of break music, pressed it some white label 12″s, and passed them off to DJs like Grand Wizard Theodore.
1983: Fab 5 Freddy drinks with Die Toten Hosen
German drunkpunks Die Toten Hosen recorded a demented, sloptastic version of Teutonic drinking anthem "Eisgekühlter Bommerlunder" for a 7″ inch single. Later that year, they teamed with Fab 5 Freddy for a cheeky hip-hop version called "Hip Hop Bommi Bop." It was a progressive collaboration by any measure, even if the video had the white band members decked out in blackface.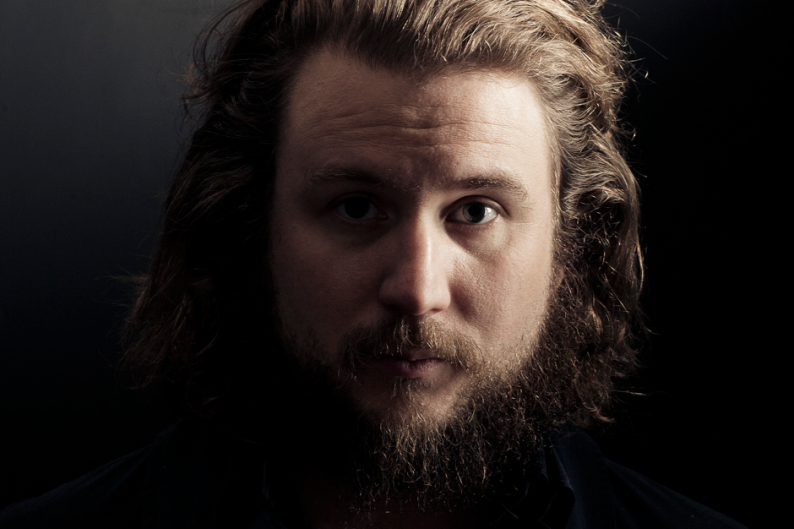 1983: The Cold Crush Brothers release "Punk Rock Rap"
Featuring absolutely zero punk rock!
1984: Afrika Bambaataa and Johnny Lydon plot "World Destruction"
The Bronx beatmaster and the British antichrist teamed up for this 12″ single under the banner of Bam's Time Zone project. Bam was actually hoping to hook up with Joe Elliott from Def Leppard; but luckily genre-smushing producer Bill Laswell stepped in, phoned Lydon and snarling, adenoidal rap history was made.
1988: Public Enemy cop Morrissey's steez
The Brits embraced Public Enemy before Americans ever did: Why else would the announcer opening Nation of Millions have a British accent? During this time, frontman Chuck D spent a lot of time overseas touring for 1987's Yo! Bum Rush The Show — the perfect time and place to see the Smiths album Louder Than Bombs everywhere. Naturally, when it came time for the follow-up album, Chuck called one of his songs "Louder Than a Bomb," in subtle tribute to college rock's poofy-pomped poppa.
1989: KC Flightt and David Byrne land on "Planet E"
Sampling Talking Heads and their funk offshoot Tom Tom Club was old hat by 1989: Everyone from Melle Mel to Rich Little had rapped over the "Genius of Love" break before Reagan's second term. But only rising hip-house sensation KC Flightt scored an actual David Byrne cameo in his video, the "Once in a Lifetime"-borrowing "Planet E." It's rarely seen video somehow amps the spastic and terrible Byrne-dancing from the original "Lifetime" video into something far, far creepier.
1990: Sonic Youth and Chuck D team for "Kool Thing"
For their sixth album, Goo, Sonic Youth recruited Chuck D to drop a little science in the middle of their grinding, distortion-soaked "Kool Thing." Supposedly the song is about bassist Kim Gordon being kind of bummed after interviewing LL Cool J for the September 1989 issue of SPIN, in which the rapper says, "The guy has to have control over his woman." The track has all kinds of Cool J lore located in the lyrics, including references to his albums Radio and Walking With a Panther while Chuck D registers some "fear of a female planet" support. Another masterpiece in the catalog of greatest noise band who ever lived… and, hey, Sonic Youth was there too!
1990: David Bowie and Queen Latifah remix "Fame"
The Thin White Duke finally meets his Queen for this terrible remix.
1991: R.E.M. and KRS-One write their "Radio Song"
The Athens powerhouse were getting their biggest boost of radio play to date. To balance it out, they recruited Boogie Down Productions firebrand KRS-One to spit a quick rap about the banality of trite radio songs… you know, the ones like "Shiny, Happy People."
1991: Jane's Addiction and Ice-T get Sly
These two professional provocateurs attempted a bold, pan-racial cover of Sly and the Family Stone's "Don't Call Me Nigger, Whitey" for the Jane's movie, The Gift. Throughout the inaugural Lollapalooza, you could spot Ice-T and Perry Farrell teaming up for a live version which the Nothing's Shocking button-pusher seemed maybe a little too enthusiastic to scream the n-word in front of an audience.
https://youtube.com/watch?v=IEEHZdxkOfo
1993: Sir Mix-A-Lot and Mudhoney serenade their "Freak Momma"
Depending on who you ask, the Judgment Night soundtrack is either a seminal document showcasing the lost artistic potential of rap-rock or a total clusterfuck. Of all the alt-rock/hip-hop collabos — Pearl Jam and Cypress Hill, Dinosaur Jr. and Del Tha Funkee Homosapien, Teenage Fanclub and De La Soul — none seemed more natural than fellow Seattleites Sir-Mix-A-Lot and Mudhoney teaming up for the sloppy, depraved "Freak Momma." "I wanna put you in the mud, honey," was a line Sir Mix had probably been saving for six years. He would later team with the Presidents of the United States for a group called Subset, who never released anything, perhaps
1995: Jon Spencer, GZA, and Killah Priest are No. 1 in New York City
Before Wu-Tang's GZA was stepping on SXSW stages with the Black Lips, he was remixing the hype band of the moment, Jon Spencer Blues Explosion, complete with a war-torn verse from Wu affiliate Killah Priest.
1997: Puffy finds Nirvana and Replacements
For the rock remix of his megahit "It's All About the Benjamins," Puffy enlisted an all-star cast of alt-rock's bastards of old, including nascent Foo Fighter Dave Grohl back on drumming duties and former Replacements guitarist Tommy Stinson on guitar.
1998: Bone Thugs-N-Harmony team with Henry Rollins, Tom Morello and Flea for the Small Soldiers soundtrack.
We're sorry if we reminded you that this actually happened.
1999: Handsome Boy Modeling School match J-Live with Róisín Murphy
Prince Paul and Dan the Automator filled their debut as Handsome Boy Modeling School with odd pairings that never exactly sounded too odd. One of the more inspired was teaming motormouthed boastmaster J-Live with chilly, electronic personality Murphy on "The Truth." Bonus points for their less-rewarding but more fascinating 2004 collabo between Del Tha Funkee Homosapien, reggae superstar Barrington Levy, and Franz Ferninand vocalist Alex Kapranos.
2000: Sean Lennon and Del Tha Funkee Homosapien future shock the Deltron 3030 album
Only in the year 3030, right?
2005: Sage Francis teams with Will Oldham for "Sea Lion"
Mid-'00s indie rappers and indie rockers were already sharing venues, tour schedules and media outlets. But, hell, Sage Francis and Will Oldham shared a look — bald, bearded and prolific. Together they teamed for the skittery, noir "Sea Lion" for Francis' 2005 album A Healthy Distrust, opening the floodgates for future collabos with Death For Cutie's Chris Walla, Jolie Holland, Grandaddy's Jason Lytle, Tim Fite, Yann Tiersen and Mark Linkous of Sparklehorse.
2005-2007: Definitive Jux raids your record collection
Always forward thinking, New York underground powerhouse Def Jux were perhaps the earliest adopters in borrowing the biggest stars of the post-Arcade Fire indie boom. Cage teamed with James McNew of Yo La Tengo for two songs on Hell's Winter (2005), Aesop Rock borrowed John Darnielle of the Mountain Goats for "Coffee" (2007) and El-P teamed with Chan Marshall of Cat Power for "Poisenville Kids No Wins" (2007). In another prescient move that foreshadowed the rest of the music industry, Def Jux closed its doors in 2010.
2007: Kanye raps over Peter, Bjorn and John's "Young Folks"
This throwaway from his Can't Tell Me Nothing mixtape was not a collaboration per se, but it is anthropologically relevant for the deluge of mainstream rappers cashing in on hipster cachet (and vice versa) that followed in the next four years.
2007: Timbaland ruins the Hives, Chris Cornell
Although superproducer Timbo was well into his pop phase, it was still fascinating to see the venn diagram where The Black Album and "Black Hole Sun" collided. In 2007, he borrowed Swedish garage rockers the Hives for "Throw It on Me" which was, possibly not coincidentally, the last time anyone ever said their name out loud. Two years later he did an album with Cornell that most people (including Trent Reznor) deemed a disaster, but as SPIN pointed out, "As Akon knockoffs go, some of this stuff isn't bad."
2007: Battles score Joell Ortiz on a remix of "Tonto"
The math-rock titans get caught in the Slaughterhouse
2009: Jay-Z stares into Empire of the Sun
Jiggaman was in a different Empire state of mind when he worked with Australian dance-pop crew Empire of the Sun on Blueprint 3. The voice of theatrical frontman Luke Steele appears on opening track "What We Talking About."
2009: Kid Cudi teams with MGMT and Ratatat for "Pursuit of Happiness"
The lonely stoner and Oracular Spectaculars made beautifully weird and spacey music together on the occasion of Kid Cudi's debut album. The rapper pretty took all of Brooklyn back to Cleveland with him, save Grimaldi's Pizza.
2009: The Black Keys team with every rapper on Earth for BlakRoc
A V2 signing and an Dame Dash executive production credit scored these blooz-rawkers a lot of talent — Ludacris, Mos Def, Pharaohe Monch, Raekwon, M.O.P. and more — but it couldn't buy them a good record. SPIN said tersely, "it ain't much."
2009: Black Lips and GZA team for an MP3
After a puzzling live collaboration at SXSW 2009, Athens psych-punk crew Black Lips joined Wu-Tang's GZA for the tuneless, nauseous collabo "The Drop I Hold." Vocalist Jared Swilley told Spinner that rap/rock "led to some of the worst music of all time" before proudly trying to outdo them all with his atonal hound-dog wail. Props to GZA though for the line, "A simple word from black lips that sink ships."
2010: The Roots collaborate with an entire NPR playlist for How I Got Over
The Roots' audience has never been exactly hurting for beardy college kids, so the veteran rap crew hit 'em hard in the hard drives for their ninth album, How I Got Over. Jim James, Conor Oberst and the rest of Monsters of Folk appeared to remake their "Dear God," members of Dirty Projectors supplied backing vocals and there was even a track that samples Joanna Newsom. For the upcoming undun they got none other than Sufjan Stevans. As ?uestlove told SPIN, "One of the cool things about this job is you cut out the middleman. When Sufjan does come on Fallon, you talk to him. You exchange numbers. When the Projectors come on the show you meet them, you have the best seat in the house."
2010: Kanye West borrows Bon Iver for his Beautiful Dark Twisted Fantasy
Kanye's bloated prog masterwork features the scruffy forest-dwelling indie rocker Justin Vernon of Bon Iver on "Monster" and "Lost In the World," essentially a blown-out, carnivalesque reworking of Iver's original muted tune "Woods." Vernon told SPIN, "Rick Ross would just be sitting there a lot of the time while I was working on shit, on a piano bench right behind me, smoking blunt after blunt after blunt. In between takes, he'd inhale and then say real quiet, 'That was good, homie.' I'd be like, 'Okay! I'll keep going!' "
https://youtube.com/watch?v=rMfd0_Ow5-0
2010: Everyone remixes Yo La Tengo's "Here To Fall"
Pete Rock, De La Soul, and RJD2 all have a turn for a Matador EP. Related, I Am Not Afraid of You and I Will Beat Your Ass would kind of be a dope title for a Tim Dog song.
2010: Cee-Lo and Band of Horses crush each other hard
Since he's rapping less and less these days, the "Fuck You" crooner did a wicked cover of Band of Horses' "No One's Gonna Love You" for his third album Lady Killer. Returning the favor, Band of Horses covered the Soul Machine's "Georgia" with the UGA Redcoat Marching Band. Get a room, you guys!
2011: Jack White strums for Black Milk on 7″
It's a meeting of Detroit's finest on this 7″ released on White's especially busy Third Man Records. White and Black joined forces in the Third Man studio and everyone immediately got into the vintage vibe: Milk's band jumped into a jam session, everything was recorded to tape and Milk recorded his raps in one take with no edits. Said Milk, the experience, "confirmed that staying true to my art, without compromise, can manifest into the type of rewards that money can't buy."
Black Milk & Jack White
2010: Drake works with Florence Welch and Jamie xx
Florence and all of the Lights showed up on Drake's Thank Me Later. She joined Drake onstage for a performance of "Fireworks" in January, which provided 10 months of solid gossip fodder about collaborating on recent album Take Care. She didn't, and his promised collabo with Jamie Smith of the xx turned out to just be a very involved sample jack, but the indie spirit is clear in Drake, who seems to live on that line between Houston screw and witch houser appropriation of it.
2011: Dom scores Gucci Mane for a remix of "Living in America"
Chillwave and Gucci Mane, a perfect storm of things hipsters cared about in January of 2011.
2011: Theophilus London and Sara Quin duet on "Why Even Try"
The soul-electro rapper gets his love-rap on, the folk-pop singer unleashes her inner pop star, Letterman audiences reap the benefits. Quinn told AfterEllen she was honored to be asked: "Truthfully, I thought [the track] was so good on its own I had trouble figuring out how not to ruin it with my ideas!"
2011: Aesop Rock joins Kimya Dawson for five songs on her new album Thunder Thighs
The Big Apple motormouth teams with the Moldy Peach. Lots and lots and lots of words ensue
2011: Das Racist enlists members of Chairlift and Vampire Weekend to produce six songs on their debut album
The hippest rap group in New York City had the dude in Chairlift programmed in their cell phones back when he was just "Patrick."
2011: Radiohead team with MF Doom for "Retarded Fren"
To celebrate the 10th anniversary of Lex Records, the supervillain teamed with the Super Collider, spitting over a demented beat contructed by Radiohead's Thom Yorke and Jonny Greenwood.