Universal Music Group is fending off lawsuits from all comers over how it calculates artist royalties from digital downloads, according to the Hollywood Reporter. On Tuesday, a federal judged denied the label's motion to dismiss one such class action suit led by Rob Zombie and the estate of Rick James. On Wednesday, Public Enemy's Chuck D filed his own class action accusing the label of failing to give artists their proper cut of royalties from MP3s, ringtones, and other digital sales.
The lawsuits could lead to a massive windfall for royalty recipients. The argument boils down to whether digital downloads should be considered a "license" and what's considered a "sale." While copyright owners receive only 12 percent to 20 percent share of royalties from sales, they receive a 50 percent chunk of royalties from licenses, according to a previous report. In March, the U.S. Supreme Court opted not to review a case involving Eminem, in which an appellate court ruled that — at least when it comes to Slim Shady — digital downloads count as licenses and therefore require the higher royalty payment.
That difference in definitions could put labels on the hook for as much as $2.15 billion, the Future of Music Coalition has estimated — and that's from iTunes sales alone. Of course, Universal has downplayed the significance of the Eminem ruling, saying the judge's decision "does not create any legal precedent." Now it will be up to a federal court in California to figure out what royalties might be owed to other recording artists and producers nationwide.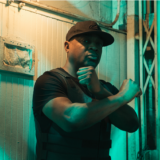 The Eminem lawsuit took a couple of years to wind its way through the courts, so a final decision — let alone any potential payout — might not be here for some time. "Chuck D has been 'fighting the power' for over two decades and will continue to do so through this suit in order to help all musicians, including many legacy artists who are living on fixed incomes," a lawyer for the rapper tells THR. A UMG spokesman is quoted as saying, "This complaint suffers from serious flaws and weaknesses, not the least of which is that the claims asserted are not appropriate for class treatment." Billions of dollars could be at stake for the ailing record biz.