Conrad Murray, the physician convicted for the involuntary manslaughter of Michael Jackson on November 7, was sentenced to four years in prison today in a Los Angeles courtroom. After a 23-day trial, a jury ruled Murray was responsible for the King of Pop's June 25, 2009 death via an overdose of the hospital-grade sedative Propofol. Murray was hired to maintain Jackson's health as he prepared for This Is It, the run of 50 concerts at London's O2 Arena that Jackson believed would revitalize his flagging career.
In a very lengthy speech, judge Michael Pastor said Murray engaged in a "cycle of horrible medicine" as he announced the sentence. "It is almost inconceivable that Dr. Murray would have persisted in this pattern over such an extensive period of time. The lies, the deceit began and continued." Pastor said he was especially struck by the "surreptitious recording" of Jackson that Murray made. "That tape recording was Dr. Murray's insurance policy," he concluded. "It was designed to record his patient at that patient's most vulnerable point." Pastor said Murray was eligible for probation, but he did not find that was an appropriate punishment for violating the trust of his patient.
This was "a criminal homicide case" rather than a malpractice case, the judge said. "The fact is Michael Jackson died because of the actions of and failures to perform legal duties on the part of Dr. Murray."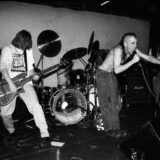 Before the sentence was handed down, Brian Panish, an attorney and friend of the Jackson family, read a statement on their behalf that sought to express the Jacksons' immense loss. "We still look at each other in disbelief. Is it really possible he is gone?" Panish read. "We are not here to seek revenge, there is nothing you can do today that will bring Michael back," he continued. "But we will keep the love in our hearts that Michael embodied throughout his life. His passion was for unifying the world through… his artistry. We respectably request that you impose a sentence that reminds physicians that they cannot sell their services to the highest bidder and cast aside the Hippocratic oath to do no harm. As we all know from this tragedy, doing so can have devastating results." The statement concluded with a request for "justice."
Prosecutor David Walgren spoke next, citing Murray's own actions as evidence of guilt: cleaning up the crime scene, lying to paramedics, and being deceptive with the LAPD. Walgren most damningly cited the doctor's own words from Michael Jackson and the Doctor, the documentary Murray filmed while he stood trial. "Conrad Murray is asked if he bears any responsibility or feels any guilt for what he is gone. And his exact words from his mouth, on video tape, that he chose to produce, were, 'I don't feel guilty because I did not do anything wrong.' " Walgren concluded "every single night" Murray played with MJ's life in a "reckless, obscene manner," therefore "prison is warranted." He asked for the judge to impose the maximum sentence of four years in prison.
Murray's attorney Ed Chernoff spoke for the shortest amount of time, simply arguing his client is forever branded as the person responsible for taking the life of one of the most beloved entertainers of all time: "Whether he's a barrista, whether he's a greeter at Walmart, he's still going to be the man who killed Michael Jackson." Chernoff argued what Murray has done in his life "should matter."
As for the matter of restitution — money owed to Jackson's dependents by those responsible for his death — prosecutors estimated that the This Is It shows would have earned the King of Pop $100 million.