SPIN Rating:
Release Date:
December 06, 2011
Label:
Nonesuch
The same thing keeps happening when I listen to the new Black Keys album. I press play on the first track — lead single "Lonely Boy" — and after a few seconds of Dan Auerbach leaning into his glam-slam guitar and Patrick Carney smacking his snare as if it's the rump of a redheaded stepchild in need of some learnin', I start to imagine I'm a take-no-mess private dick named Sal St. Monica.
Auerbach howls like he's used to getting what he wants, and in my mind, I'm hauling heavy ass in a '74 El Camino, burning after my crooked ex-partner, NuNu Rodriguez, fishtailing into trash cans and shit. NuNu owes me money. A lot of money. There's also the small matter of him and Darla. Damn, Darla. Auerbach lets loose randy whoa whoas, Carney pounds his kick drum, and I slam NuNu's ride into a telephone pole, drag him out of the car, and acquaint him with Master Right Cross and Commander Left Hook. Then comes song two.
I enjoy this album very much.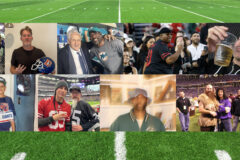 Music supervisors nationwide are surely hoping that, come the inevitable licensing, "Lonely Boy" and the ten other blues-pop shots on the irresistibly gaudy El Camino will make you feel very much like I do. No doubt the Akron-bred, now Nashville-based duo planned it that way. The album is the band's seventh, but their first since 2010's gold-certified, Grammy-winning Brothers boosted them from journeymen to stars. That ascent was largely the result of having an honest-to-goodness hit, the hook-laden "Tighten Up," the only track on that LP produced by Danger Mouse. He produces everything on this one. The numbers are easy to crunch.
The bottom line is a catchier, glitzier, ballsier BKs. Pre-release, Auerbach and Carney cited the Clash and the Cramps as inspirations, and you can hear their spirit in the speedy blitz of Camino's "Dead and Gone" and "Money Maker," the latter a stellar addition to the songs-about-crafty-hookers canon. But the new songs are far more tricked-out than any of the recordings by those aforementioned bands, or "Tighten Up," or anything on 2008's Attack and Release, a far more reserved full-length Mouse-Keys collabo.
Each track here is modded with classic cock-rock sonic tchotchkes: handclaps, talk-box guitar breaks, rainbow keyboards. The overall effect is something akin to ZZ Top with glitter in their beards. Which is to say: great. "Sister" slathers a fatback beat (you feel for Carney's kit, he hammers it so hard) and eighth-note guitar chug with spicy instrumental counter-melodies. It's greasy boogie bliss.
"Hell of a Season" lopes from sinister celeste sparkle into a charmingly sleazoid reggae breakdown. "Stop Stop" features a go-go beat that sounds like it's being groped by the Stones with very sticky fingers.
Except for the voice-and-acoustic-guitar opening of "Little Black Submarines" — which eventually mushroom-clouds into electric warrior destruction — nothing here is stately or measured. Gone are the prior albums' "tasteful" (i.e., boring) slow-burners; El Camino's 38 minutes are pure thrust. Still, the music is rooted in terse melody and two-chord patterns, so its bang-bang gets repetitive in a couple of spots. ("Mind Eraser" is a slightly self-fulfilling title.) And while Auerbach's singing is finally more muhfuh then midnight moaner, he still says very little — women are trouble; people will take what's yours; life ain't easy. That's okay, though. Sal St. Monica doesn't like to waste time with words, and El Camino is all action.