The contents of Michael Jackson's final home — the mansion in Holmby Hills, California, where the King of Pop took his final breaths — are going up for auction starting December 17 via Julien's Auctions, the AP reports. Though the auction house claims it isn't using Jackson's name to boost prices (the catalog is simply labeled "100 North Carolwood Drive"), it certainly seems as though yet again somebody is trying to profit of the tragic death of one of the world's most beloved performers.
Items up for sale include the queen-sized bed where Jackson received the fatal dose of Propofol that claimed his life on June 25, 2009 and a chalkboard from the home's kitchen on which one of Jackson's children scrawled a note to MJ: "I (heart) Daddy. SMILE, it's for free."
"We want to preserve the history of these items," said Darren Julien, president of Julien's Auctions. These items number in the hundreds and include antique furnishings, paintings, and sculptures. The six-bedroom, 10-fireplace, 54,885-square-foot mansion, which also features a wine cellar, fitness center, and formal dining and sitting rooms, is also up for sale, but not included in the auction.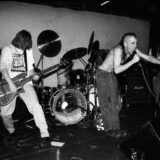 Jackson maintained two bedrooms at the home, one of which was considered the "medication room" by the King of Pop's team, includingDr. Conrad Murray, who was found guilty Monday of injecting Jackson with a deadly dose of the powerful operating-room anesthetic Propofol. The second bedroom was Jackson's private space, where only he was allowed. Jackson, who at the time of his death was training for his big comeback, which was scheduled to begin in July '09, wrote a personal message to himself on an antique armoire, which will also be up for auction: "TRAIN, perfection, March April. FULL OUT May," it reads.
The AP reports Jackson's mother, Katherine, is aware of the auction and has "done everything we can to ascertain that items from this address are not being auctioned using Michael's name and likeness to enhance the items' value."