Named for a song by Austin punk pioneers the Big Boys, Fun Fun Fun Fest made a big move from cozy Waterloo Park to roomy (and, thanks to an historic drought in Texas, dusty) Auditorium Shores for its sixth edition. That meant bigger name headliners like Passion Pit, Spoon and Slayer, but the same devotion to an indie-friendly mix of rock, punk, metal, hip-hop, and comedy. Here's 12 Fun, Funner, and Funnest moments from the weekend.
See more photos of the fun here, from Slayer to Spank Rock!
BEST BREAKOUT SET: Girls
Playing perhaps their biggest show ever in the midst of touring their still-fresh second album, Father, Son, Holy Ghost, Girls seized the moment before a crowd that included frontman Christopher Owens' mom (according to his Twitter account).A band that was (appealingly) shambolic and half-formed two years ago walked off the Fun Fun Fun Fest stage as majestic and dynamic kings of all they surveyed. "Laura" inspired swaying hands and "…friend forever" singalongs from gals and bros alike, "Hellhole Ratrace" was masterful even with the distraction of a completely incongruous (if athletically impressive) crowd "surfer" standing on a boogie board, and the group's five-piece lineup was augmented by a three-woman backing choir, which also meant that they could pull off set-closer "Vomit" in all of its soul-stirring glory.
BIGGEST PUNCHLINE: Danzig
Glenn Danzig made Fun Fun Fun Fest at least two-thirds less fun by starting his Black Stage headlining "Danzig Legacy" set some 45 minutes late. The curfew-shortened show delivered few of the promised Misfits songs, which left the festival's promoter even more unhappy than the fans. Later that night, FFF's Facebook page featured a lengthy description of Danzig's alleged diva behavior, from his bad case of the sniffles and demands for French onion soup (which promoters say they met) to complaints about the weather and the stage setup. "Yes, someone has your money and ripped you off. His name is Glenn," the post said. Everyone from Cold Cave to the Damned went on to reference Danzig from the stage; there were almost as many French onion soup jokes (even on Slayer's Facebook page!) as Ryan Gosling sightings (more on that later).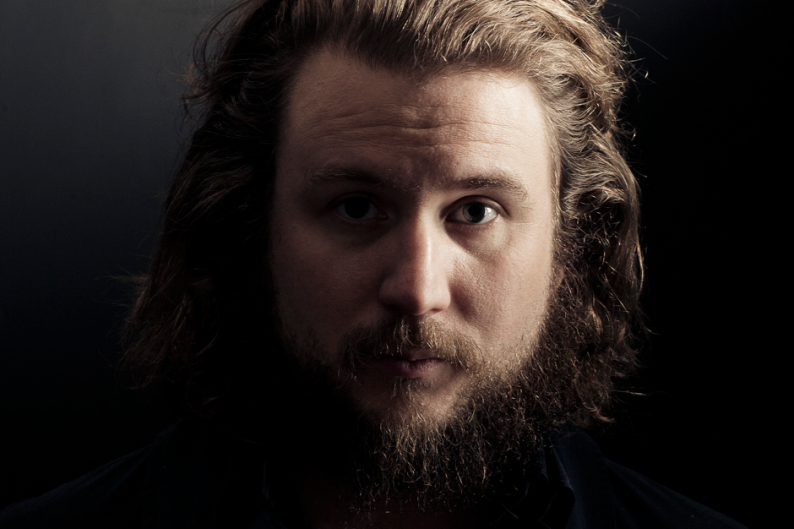 https://www.youtube.com/embed/mc64kftweYM
THE ANTI-DANZIG: Ted Leo
"I"m having vocal issues," Ted Leo apologized. "But I've got nobody to bring me French onion soup, so…" This was no joke: The hoarse and hacking Leo probably had no business being on the stage, but what other work ethic would you expect from someone raised on both Black Flag and Bruce Springsteen? Leo gamely screamed and sang the kinks out of his voice (with varying degrees of success), dedicated "The High Party" to Occupy ("if you are off put by it or feeling weird about it I encourage you to talk to somebody who is out there doing it") and then revealed his end game: "IT'S TOO FUCKING COLD," he yelled, stalking off the stage — only to return in a sleeveless black tank top and Glenn Danzig wig. No stranger to playing the material of his fellow New Jerseyan — in fact, he just released a 7″ with TV Casualty on Halloween — Leo gave Fun Fun Fun what it wanted Friday: four Misfits classics, with Andy Nelson of Ceremony and Paint It Black (as well as TV Casualty) on bass. The joke was great, but as Leo tweeted later, "for the record we play those Misfits songs because we LOVE them."
BEST YELL LEADERS (as they call them in Rick Perry's Texas): The Thermals
Portland post-punk trio the Thermals always give good festival: Frontman Hutch Harris and bassist Kathy Foster know how to bash out their most catchy songs for a pogo-friendly crowd (Foster's blonde-dyed lick of curly hair has its own stage presence), while drummer Westin Glass could moonlight as a sports mascot — every other song or so, Glass abandons his kit to lead the crowd in fist-pumps, claps or a long round of high-fives. But while the band's big hooks and good humor led the way, songs like "Here's Your Future" and "Now We Can See" were also quite appropriate on a stage that was literally backdropped by the site of Occupy Austin.
BEST COVER: YACHT
"OK, do you guys like the B-52s?," frontwoman Claire Evans asked before the five-piece live version of YACHT launched into a dazzling "Mesopotamia" (with guitarist Katy Davidson taking the other female vocal part). If you have to see a DFA band in the daylight, YACHT's the right one, with the now close-cropped, bleached-blonde, microphone-swinging Evans burning brightly on "Summer Song" in a tight white skirt and top: part Anne Carlisle in Liquid Sky, part Madonna.
HOMETOWN HEROES: Spoon
Spoon had nothing to promote and no surplus of new songs to unveil. This was just an Austin band — Austin's biggest indie band ever — playing an Austin festival for their only major show of 2011 (at least so far). As a live unit, the four-piece that recorded Transference (augmented here by an additional percussionist) is as precise as Spoon has ever been, cranking out savagely controlled, often slow-building versions of such songs as "Written in Reverse," "The Delicate Place" and the instantaneously applauded "I Turn My Camera On." "We got horns!" frontman Britt Daniel proclaimed, bringing out a six-man section for "Cherry Bomb," "The Underdog" and "Jonathan Fisk." By the four-song encore, the crowd had both increased in enthusiasm and decreased in size — no doubt some people had wandered to another stage to see the Damned, which Daniel himself had said he wished that he could do.
BEST SINGALONG: Passion Pit
Passion Pit returned to live performing after a year with the one-two punch of Moogfest followed by headlining the Friday Orange stage at Fun Fun Fun. As in Asheville, the Boston electro-poppers introduced fans to two new songs ("American Blood" and one that apparently remains untitled or unknown). But mostly the large, jumping crowd was happy to hear old stuff, from both Manners and the Chunk of Change EP. When frontman Michael Angelakos turned the mic to them for the chorus of "Sleepyhead," they didn't miss a lyric… and they knew every word of "Little Secrets" in the encore too. (Reporting by Abby Johnston)
BEST RYAN GOSLING SIGHTING: Thee Oh Sees
As anyone with Internet access already knows by now (there was a Tumblr by the morning of Day Two) actor Ryan Gosling was all over Fun Fun Fun Fest, trailed by director Terence Malick, actress Rooney Mara and a film crew (it being Malick, nobody's sure why, but he'd also done this at the Austin City Limits festival with Christian Bale). That's him pictured backstage talking to John Dwyer of Thee Oh Sees. The perennially on-tour San Francisco band would go on to deliver a typically evil psychedelic garage set powered by two drummers (the Intelligence frontman Lars Finberg is moonlighting as No. 2) and the strapping, tattooed, white-undershirt-wearing Dwyer's trademark heart-high guitar explosions and Suicide-al yelps.
BEST TOUR SPINOFF: Pictureplane/Big Freedia/Spank Rock
One of the biggest crowds on the Blue Stage (which was mostly dance and hip-hop) came out for this triple-bill, playing one of the last shows of their "Check Yo Ponytail" tour. An honorary member of the Austin scene (she and other "sissy bounce" artists have played both SXSW and past Fun Fun Fun Fests), Big Freedia seduced the crowd with her big bad "Queen Diva" self ("Please don't knock it 'til you give it a try," she sang), while Spank Rock proceeded to one-up her (and themselves) with profane lines like "All you white girls shake it til my dick turn racist."
TRUTH IN ADVERTISING: Joy Formidable
Stars at the most recent SXSW ("We were fuckin' itchin' to come back," said bassist Rhydian Dafydd), the Welsh trio is a shoegaze band without the shoegaze personality, thanks mostly to tiny-stick-of-dynamite frontwoman Ritzy Bryan — she brings the joy, and the band's bright feedback roar is something to be reckoned with. The bad news: Bryan's natural charisma was reined in by her (understandably necessary) sunglasses, as she's usually prone to eye-popping expressions and dramatic looks. The good news: the show ended with the inflation of two cartoonish black cat heads (take that, Pink Floyd!) on either side of the stage.
BEST FEMINIST RANT: Paint It Black
FFF's Black Stage was mostly devoted to punk, metal and hardcore. Frontman Dan Yemin of the Philly trio Paint It Black ended his time there by preaching to the circle pit, proclaiming that he was ashamed that the Black Stage (and the punk scene in general) didn't feature a greater percentage of female artists — and that it was up to male fans and musicians to help change that. He went on to call out two (unnamed) bands for encouraging misogynistic lyrics/slogans ("suburban emobrokenhearted dude thing is about hating women…. ) then concluded, "I'm not gonna be happy 'til it's half-women on this stage."
ANARCHY IN THE SQUARED CIRCLE: Anarchy Championship Wrestling
Any festival can have a comedy tent, a skateboard ramp or even roller derby girls. Fun Fun Fun has wrestling. A monthly stalwart at FFF sister club the Mohawk, ACW entertained each day with an assortment of scantily clad lady wrestlers, burly men, and referees who inevitably took a punch. "Anarchy Championship Wrestling is to other wrestling as Fun Fun Fun Fest is to [bigger] festivals," said bearded, looks-like-he's-fresh-out-of-Williamsburg "Team Sex" manager "ChrisTrew.Biz," who bears a remarkable resemblance to Austin comedian Chris Trew.
BONUS: BEST FOOD
The Slayer Dog, from Austin restaurant Frank.