Nobody in the audience wore sunglasses at SPIN's Flip Out showcase at CMJ on Saturday, but they didn't need to. The event at lower Manhattan's DCTV Firehouse was a see-and-be-seen kind of place — fitting the strong lineup, announced only a week earlier. (The party was presented by SPIN and Ray-Ban and sponsored by Kanon Organic Vodka.)
Fire in the disco! Photos from SPIN's CMJ bash.
DJ A-Trak looked very George Michael in his black leather bomber jacket and neatly trimmed beard. And it wasn't only nod to the old-school he dropped during his good-natured, hour-long set, which was full of party-starter no-brainers: Highlights included Stardust's "Music Sounds Better with You" and a crowd-pleasing segue from Deee-Lite's "Groove Is in the Heart" into De La Soul's "Me, Myself & I." But just as much was new, including Jay-Z and Kanye West's "Niggas in Paris," as well as a couple of A-Trak's collaborations with Armand Van Helden as Duck Sauce. A-Trak spun last year's club banger "Barbra Streisand" and the brand-new "Big Bad Wolf," which he announced, "This is coming out Monday; you're not ready for this one."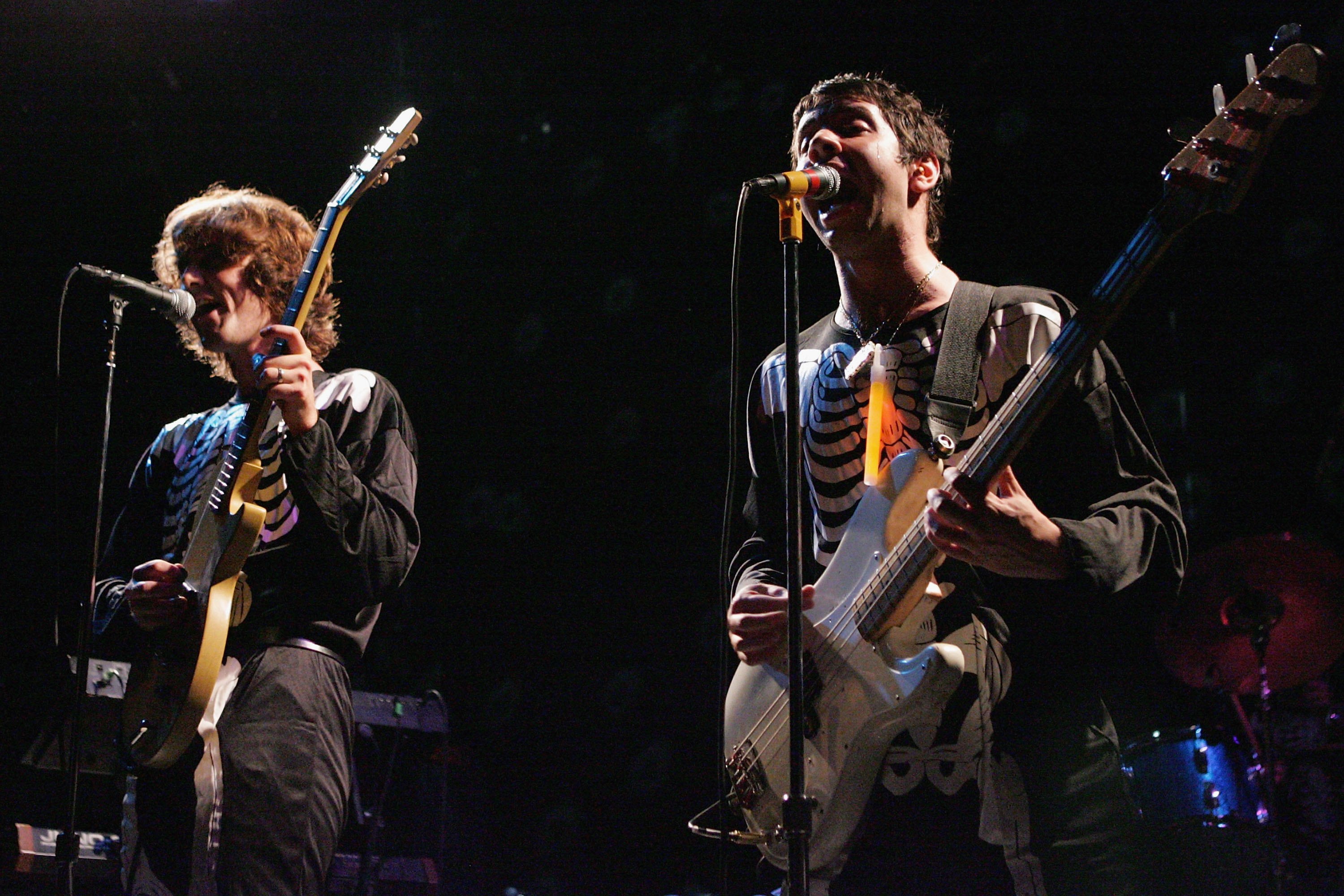 Flip Out was a showcase, which meant the Rapture, who played second, packed their usual set into a shorter, tauter one that was pretty much all fireworks. Spanning all three of the band's albums, it showcased the New Yorkers as an effortless party unit, revving up slowly with the title song from their new In the Grace of Your Love, reaching a twin climax with "House of Jealous Lovers" and the new "How Deep Is Your Love." But the biggest barn-burners this night were both from 2006's poppy Pieces of the People We Love: "Get Myself Into It" (frontman Luke Jenner appeared to take his own advice, shaking off his seeming dolor of the first couple tunes) and the self-explanatory "Woo! Alright Yeah… Uh Huh."
Crystal Castles invite such devotion that their delayed start time was accompanied, more than once, by people in the crowd chanting their name (fans will be able to catch them on the road through the new year, as they recently added a slew of tour dates). The Toronto duo's plinky, doomy pop, soaked equally in vintage rave and classic new wave synths, filled the room down to the final echo of curling static. Frontwoman Alice Glass was instantly compelling, a dynamic presence who cut through the screeching noise of synth maestro Ethan Kath and drummer Christopher Chartrand. She danced like she was shadowboxing with the universe, and spent nearly as much time standing or laying on the hands of the crowd assembled near the stage as she did on the stage or on Chartrand's riser. Their mix of cool and cathartic gave the assembled precisely what they asked for.