Interscope Records — a major label with a roster that includes U2, Eminem, and Lady Gaga — has found itself caught up in a year-long federal drug-trafficking investigation. According to documents first reported in The Smoking Gun, Department of Justice prosecutors say members of a cocaine ring used the label's Los Angeles-area offices to transfer packages containing drugs and cash.
Prosecutors included the allegations in a letter laying out evidence against Czar Entertainment CEO James "Jimmy Henchman" Rosemond, a music-industry manager whose clients include Interscope rapper the Game. Rosemond, who was indicted in June on felony drug-trafficking charges, is reportedly being held in custody. His lawyer, Jeffrey Lichtman, told The Wall Street Journal he hadn't gone over the Sept. 12 letter, which prosecutors filed in federal court in Brooklyn, NY.
The letter says prosecutors were turning over, among other evidence, 65 pages of shipping records from Rock-It Cargo, a freight forwarding company that handles music tours and other live events. In the letter, prosecutor Todd Kaminsky points out that the records were "specifically referencing pickups and deliveries at…Interscope Records" and a New York City recording studio.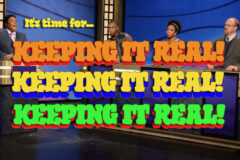 The letter contains no allegations that Interscope employees had any involvement in or knowledge of the alleged drug transfers. A spokesman for corporate parent Vivendi SA's Universal Music Group had no immediate comment for the Journal.
According to the reports, prosecutors say Rosemond's organization sent hundreds of kilograms of cocaine from Los Angeles to New York in road cases for musical equipment, and the cases would go back filled with hundreds of thousands of dollars in vacuum-sealed $20 bills.
Left unclear in the letter was how prosecutors think Rosemond and his associates got access to the Interscope facilities to pick up and unload the shipments, the Journal notes.
The Smoking Gun reports that the shipping records have also implicated a road manager for the Game. The L.A. rapper recently released his fourth LP, The R.E.D. Album.