The August 11 passing of former Warrant singer Jani Lane reads like just another rock and roll tragedy. Lane, 47, was found alone – with no money or ID, surrounded by booze and pills – at a Comfort Inn in Woodland Hills, California. The cause of death remains undetermined, and the results of toxicology tests are still pending.
John Kennedy Oswald, born and raised in Akron, Ohio, was drumming under the name "Mitch Dynomite" with his older brother's band on the Cleveland cover-band circuit when he was 11 years old. He became a top high school quarterback, but turned down football scholarships to try and make it as a rock star. He eventually joined the Florida band Plain Jane as a singer, adopting the stage name "Jani Lane." Along with Plain Jane (and future Warrant) drummer Steven Sweet, Lane moved to L.A., and eventually teamed with the Van Nuys boys who would first play as Warrant on September 27, 1986.
Lane's combination of teen-idol good looks, flowing blonde hair, skin-tight jeans, and soaring vocals, made Warrant immediate Sunset Strip stars, notorious for their lurid flyers, especially those of the scratch-and-sniff variety. The band's first two albums – 1989 debut Dirty Rotten Filthy Stinking Rich and 1990 follow-up Cherry Pie – yielded power ballads and cheeky hard-rock romps (overseen by Ratt and Winger producer Beau Hill) that became MTV smashes, like "Heaven," "Cherry Pie," "Down Boys," "Sometime She Cried," "Uncle Tom's Cabin" and "I Saw Red."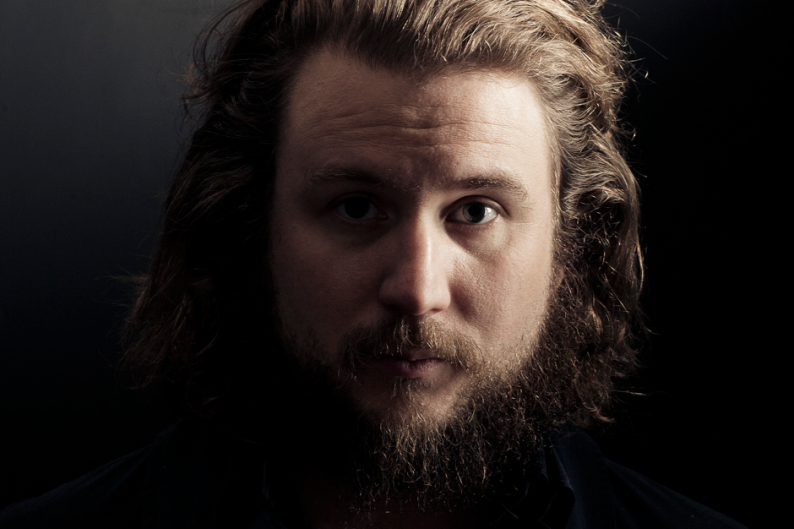 Lane came to embody the era's sex and drugs and rock and roll excess – using the money from his deal with Columbia Records, he bought a car and wrecked it within weeks. His career burned white-hot until an early-'90s flame-out that he blamed on the rise of grunge and alternative rock. As the Beatles relegated the Pat Boones of the world to irrelevance, Kurt Cobain consigned the Jani Lanes to Rock Of Ages kitsch status. Lane once told me after seeing Alice In Chains posters go up on the office walls at Columbia Records: "Hello Seattle, goodbye Warrant."Lane's last decade or so was a trainwreck.
He quit Warrant in 1992, only to return and leave again several times. Bloated from drinking, he landed an ugly stint on season two of VH-1's Celebrity Fit Club. Then he quit 2004's Bad Boys of Metal tour after having an on-stage meltdown, bawling that people had come to laugh at him. In 2010, he was sentenced to 120 days in prison for driving under the influence, after boasting that he'd been 20 years sober. Two solo records and bit movie roles didn't get it done either.
Lane burned bridges for years. In reporting this piece, there were many polite refusals for comment and off-the-record asides, like, "It's not my place to speak ill of the dead" and "I'm probably not the right person to say something nice about Jani Lane." Others were more tactful or expressed genuine remorse for Lane and his painful last years.
• ERIK TURNER (Warrant, guitarist): "This is an all-too-sad ending to what started out as a great career with Warrant, and what could have been, and should have been, a long life filled with great music and great shows."
• PAUL STANLEY (KISS): "Jani was a terrific writer and singer who seemed to see his successes as a cross to bear. He fought his enemy within, and he lost. A very sad end to a tortured life."
• BEAU HILL (Warrant, producer): "I spoke to Jani five days before he died and he really sounded really great. "Jani was a tremendously talented guy, and I'm very grateful that I was able to work with him and call him my friend. I'm saddened that he is gone and I truly hope that he will rest in peace."
• EDDIE TRUNK (VH-1 Classic's That Metal Show): "Jani had just taped an episode of my show three weeks prior. It was a shock because at that taping he seemed sober and in great spirits and spoke at length of how he'd conquered his demons. Sadly, that was not the case. Jani is an icon of the '80s MTV era of hard rock and will be sorely missed. I feel he was greatly underrated as a singer, songwriter, and performer."
• FRANK WHITE (Photographer): "Jani was great to work with, very personable and cordial; no rock-star bullshit. When they played in, like, Wilkes-Barre (Pennsylvania) or at the Birch Hill [in Old Bridge, New Jersey], Jani was like a total god. There were lots of groupies hanging out, but not a lot of hell-raising shit. I really feel bad about the guy."
• SHELLI SLOMAN (Friend): "It was pathetic that he felt so sorry for himself, and that he obsessed on the fact that his music had become uncool. I mean, there were still so many of us who loved him. I remember the last time we went to The Roxy, with all these fans and friends, how he snapped back to the Jani we all knew and loved. You can say what you want about the hair-metal guys, but they were rock stars. It was a great time that will never happen again."
• LITA FORD: "Jani was an original rocker from the streets of sex and drugs and rock n' roll. And we loved every minute of it! I say, let's remember the good times when Jani ruled MTV with his Sweet Cherry Pie! My heart goes out to his entire family, and especially his children! God bless you Jani, you will not be forgotten, ever!!"