In Drake's new video for "Marvin's Room," off his second album Take Care (out October 24), the Toronto hip-hop smoothie, who perpetually builds songs around his tender heart, finds a destructive alternative to dealing with the pain of unrequited love: He hits the bottle. Hard.
Posted to his October's Very Own blog, the cinematic clip flashes footage of blurry city lights with Drizzy hunched over the bar all alone in a crowded club, drowning his sorrows in booze, as he emotes about the girl he loves, who has shacked up with another man.
"I've been in this club too long / I've been drinking soo much," he croons over minimal beats and subtle atmospheric washes. "I'm gonna call her anyway." Judging by Drake's wasted state in the video, that's a bad idea. Maybe sober up and sing for her instead?
Drake, "Marvin's Room"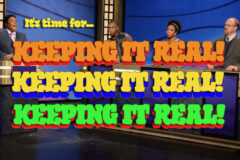 https://player.vimeo.com/video/25695775?byline=0&portrait=0