Brian Oblivion and Madeline Follin are creatures of habit. The Manhattan-based pair, otherwise known as the sweetly sinister band Cults-whose self-titled debut album was just released by In the Name of/Columbia-are happiest when they stay local. "When we're home, we hardly leave the East Village," says Follin. "It would be like leaving Disneyland and going to hell."
Breakfast spot
The Mudspot
307 E. 9th St. 212-228-9074
This is where Follin likes to start her day with a serious dose of caffeine. "The coffee is great," she says. "If you take two sips, you'll be up for days." The restaurant, a brick-and-mortar incarnation of the popular Mud Truck, also serves delicious food, and it's the perfect place for people watching. "Lots of artists hang out there, and they have this amazing breakfast quesadilla. They have this way of putting in the perfect amount of egg."
Lunch spot
Dos Toros
137 4th Ave. 212-677-7300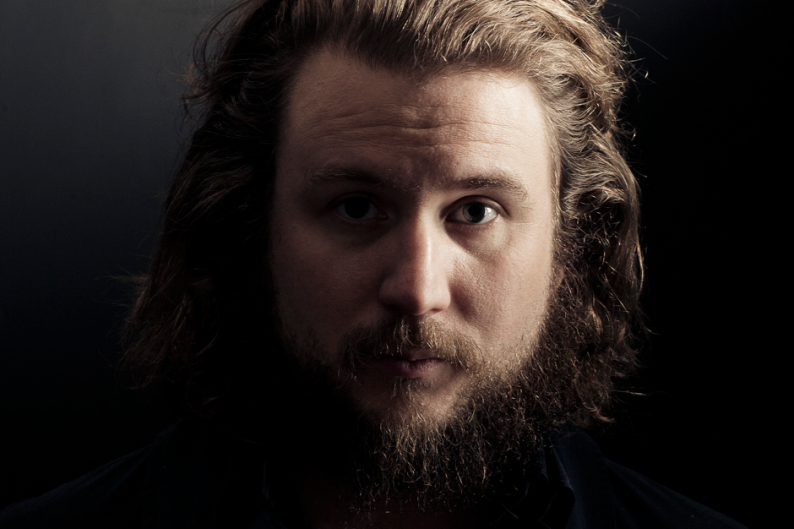 Oblivion and Follin met in San Diego, so they take their Mexican food seriously. That's why they frequent Dos Toros, which Follin says is "the closest thing in New York to California Mexican food." When the two have a Cal-Mex craving, they order veggie burritos with a side of guacamole.
Dinner Spot
Hecho en Dumbo
354 Bowery 212-937-4245
Elevating Mexican street food to gourmet heights, Hecho en Dumbo specializes in small plates that combine to make Follin's ideal downtown dinner. "I get excited when I can taste a whole bunch of things," she says. "You can pick at whatever you want." Usually she goes for the sopes, small corn cakes with a variety of toppings, and fundito, a cheese dip served with house-made salsa. Another perk? "It's a good spot to eat at before you see a show. It's close to lots of great venues."
Dive Bar
Blue & Gold
79 E. 7th St. 212-777-1006
Family owned since 1958, Blue & Gold is as classic an East Village hole in the wall as you can imagine-with cheap booze, a pool table, and a good jukebox-which makes it the Cults' go-to spot for low-key late-night drinking. "It's convenient and never really too crowded," says Follin.
Late-night hang
The Box
189 Chrystie St. 212-982-9301
For a big night out, Follin recommends getting a reservation at this nightclub/dinner theater. "It's the freakiest freak show I've ever experienced in my life," she says. "It's a really cool kind of sideshow."
Record Store
Other Music
15 E. 4th St. 212-477-8150
"You can get whatever you want there," says Follin. "It's got the best selection of every type of music." Her recent scores have included the new Those Darlins' album, Screws Get Loose, and Foo Fighters' Wasting Light. The shop is also convenient for on-the-fly vinyl binges: "It's close to everything else we might be doing."
Bookstore
The Strand
828 Broadway 212-473-1452
Still standing strong after more than 80 years, this independent bookstore is where Oblivion and Follin stock up before they hit the road. Before their current tour, they picked up a copy of Howard Zinn's A People's History of the United States. "Neither of us has gotten through it yet," admits Follin. "It's tough to read in the van."
Music landmark
Electric Lady Studios
52 W. 8th St. 212-677-4700
Of all the rock'n'roll land-marks New York City has to offer, Electric Lady Studios-where tracks from many important albums have been recorded, including Patti Smith's Horses and Weezer's "The Blue Album"-tops Oblivion's list. "It's my favorite because I got to play Jimi Hendrix's piano," he explains. "And becausethere's psychedelic art and because I met [Interpol's] Paul Banks there."
Music venue
Music Hall of Williamsburg
66 N. 6th St., Brooklyn 718-486-5400
Follin and Oblivion may not like to leave their local environs, but they'll make an exception for this Brooklyn venue a few subway stops away. "We just played there for the first time, and it was amazing," Follin says about the three-level club. "It's the best venue to play and I think the best to see shows at." She's also fond of the bar downstairs, which stays open late for postshow mingling.
First local venue we played
Mercury Lounge
217 E. Houston St. 212-260-4700
Cults played their first gig at this cozy Lower East Side club where plenty of New York bands have cut their teeth, including the Strokes and Yeah Yeah Yeahs. "It was the scariest show we've ever played," says Follin. "We had been a full band for less than a month."
Movie theater
Film Forum
209 W. Houston St. 212-727-8110
Oblivion is partial to catching movies at this nonprofit, independent three-screen cinema, where he recently saw the German film The White Ribbon. "They show movies that don't show anywhere else," he says. "Also, the popcorn's great."
Shop
Babycakes
248 Broome St. 212-677-5047
The vegan bakery Babycakes is Follin's favorite local shop, and not just because her aunt is the owner. "I worked there for a week and a half when I first moved to New York," she says. "I had my fair share of cupcakes there. I had to eat one every day to make sure they tasted fresh." Her favorite is the cookie sandwich, while Oblivion favors the red velvet cupcake. "I don't think there are any other vegan desserts that are actually delicious," says Follin.
Museum/gallery
Follin Gallery
45 Bleecker St. 212-260-8250
Run by Madeline's mother, Heidi, this gallery has a roster that includes graffiti legend LA2 and the painter Valerie Crosswhite. It has no physical home but maintains a Web presence and runs exhibits out of a space at 45 Bleecker Street in NoHo. "It's half gallery space and half theater," Follin says.
Classy joint
Minetta Tavern
113 MacDougal St. 212-475-3850
When Oblivion and Follin want to go upscale, they head across town to the Minetta Tavern in Greenwich Village. The restaurant, run by brasserie whiz Keith McNally, has a reputation for its retro cocktails and its $26 Black Label burger, of which Follin is a fan: "It was the best hamburger I've had in my life."
Thing to do on a day out
Stroll through Tompkins Square Park
"When you wake up on a sunny morning, it's the place you want to be," says Follin, citing the East Village park's dog run and Ping-Pong tables as major draws. "It's hard to get to Central Park," says Follin. "We'd rather grab a coffee and hang out in Tompkins."